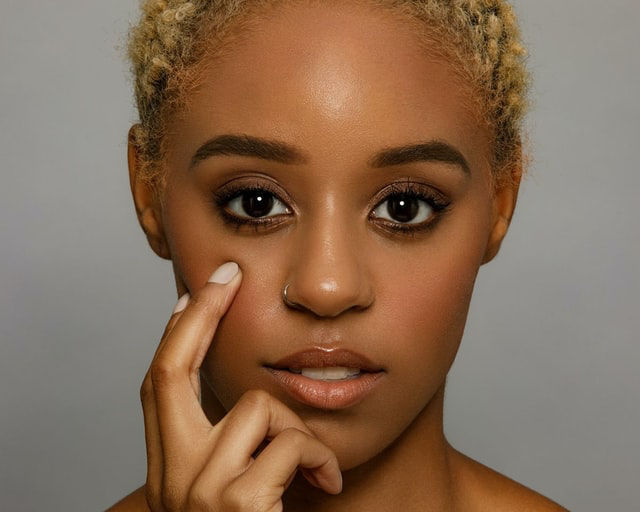 Many people love the snatched face look with accentuated cheekbones. At Facial Exercise Central, we believe exercising your face can open the doors to new possibilities for you. This includes beautiful high cheekbones that you'll love. Our facial exercise experts have put together eight awesome facial exercises to accentuate cheekbones with a natural lift!
Here are eight facial exercises to lift your cheekbones and give you that supermodel beauty look:
Fish Face
The Sculptor
Balloon Face
The Mouthwash Swish
The Cheekbone Lift
The Smile
The Jaw Stretch
The Pucker and Pull
8 Exercises For Better Cheekbones
The following are eight facial exercises you can practice to accentuate your cheekbones.
1. Fish Face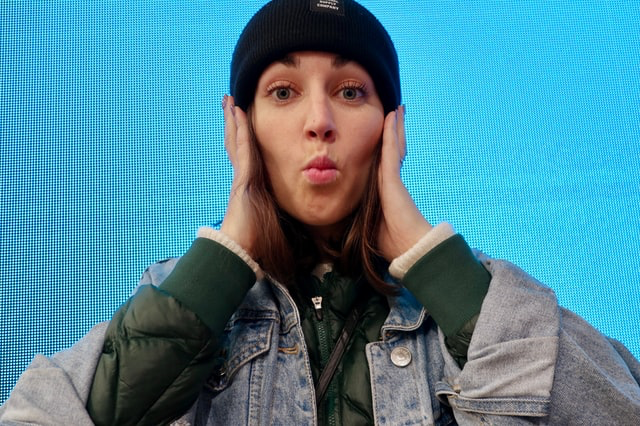 The duck face was all the rage circa 2012, so we'll bring it back for some inspiration with this facial exercise. This is one of the most popular cheeks and jowl exercises.
Follow these steps:
1: Suck in your cheeks until your lips are tightly together to make a fish face.
2:While holding the fish face, create some resistance for your muscles to work against by smiling.
3: Hold the position for 7-10 seconds.
4: Repeat for 3-5 sets
2. The Sculptor
This facial exercise works out the muscles around your cheeks by creating resistance between your cheek and mouth.
Follow these steps:
1: Make an O with your lips, ensuring that your lips cover your teeth
2: Place three fingers on your cheekbones
3: Push the fingers upwards
4: Hold the O shape with your lips as you pull your cheeks upwards and feel some resistance
5: Hold for 7-10 seconds
6: Repeat 5 times
3. Balloon Face
If you've blown a balloon for parties, then you'd recall the pressure it puts on your facial muscles. This exercise is great for working out your cheeks and chin.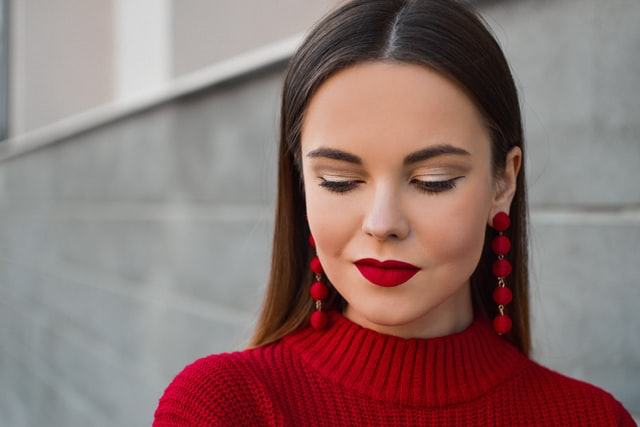 Follow these steps:
1: Bringing inspiration from another old trend, start by closing your mouth and puffing your cheeks
2: Hold for 5 seconds
3: Exhale out from your mouth
4: Repeat 3 times
4. The Mouthwash Swish
This facial exercise works similarly to swishing around mouthwash side to side in your mouth.
Follow these steps:
1: Puff your cheeks up with air
2: Hold for 3 seconds
3: Swish the air to one side
4: Hold for 5 seconds
5: Swish the air to the other side
6: Hold for 5 seconds
7: Exhale out of your mouth
8: Alternate 10 times for 5 sets on each side
5. The Cheekbone Lift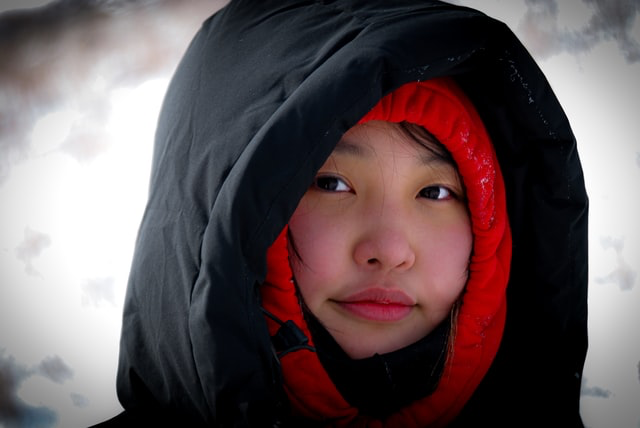 The cheekbone lift is another great way to work out your cheek muscles and give them a better definition. The steps are similar to the mouthwash swish and the sculptor.
Follow these steps:
1: Just like with the mouthwash swish, puff your cheeks up with air
2: Place three fingers on your cheekbones
3: Pull your cheeks upwards and outwards
4: Hold for 5 seconds
5: Repeat 3 times
6. The Smile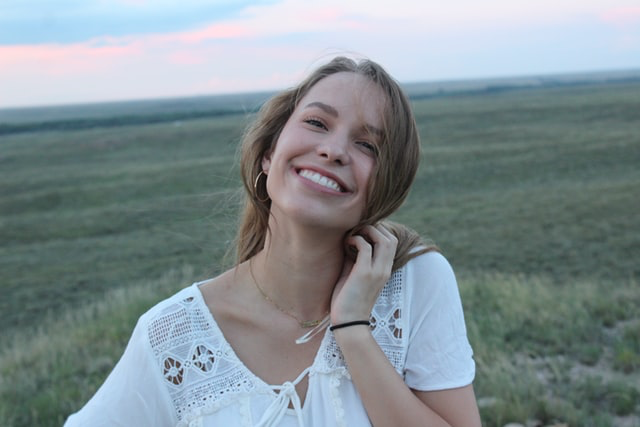 Smiling does wonders for your face muscles. Put it to good use by practicing smiling exercises to help accentuate your cheekbones.
Follow these steps:
1: Smile as wide as you can with an open mouth (it helps to imagine making a smile that reaches your ears)
2: Keep your eyes wide open
3: Hold for 7 seconds
4: Repeat 5 times
7. The Jaw Stretch
Your jaw definition contributes to giving your face a snatched and defined look. Using the jaw stretch, you'll exercise your jaw and cheeks.
Follow these steps:
1: Open your mouth wide
2: Tilt your head backward
3: While keeping your head tilted, close your mouth
4: Return your head to starting position facing forward
5: Repeat 10 times
8. The Pucker and Pull
The pucker and pull exercise is simple but effective. Start by sitting with your spine straight then follow these steps:
1: Pucker your lips like you want to blow a kiss
2: Place three fingers on your cheekbones
3: Twist your puckered lips to one side while you pull your cheeks outward toward the opposite side your puckered lips are facing
4: Hold for 10 seconds
5: Repeat 10 times
Tips for Cheekbone Face Exercises
Facial exercises for your cheeks can be tremendously beneficial in giving you a trim and defined look. However, you'll need to do these exercises the right way and live a lifestyle that supports your facial exercises for the best results.
1. Be consistent
Like exercising your body, facial exercises require consistency over time to yield results. Ensure you keep at it and do your best to have realistic expectations.
2. Drink lots of water
Increasing your water intake can help flush out any water retained in your face. Water retention can occur when you are dehydrated and your body starts retaining moisture in your face and joints to prevent lower water levels.
By improving your water drinking habits, you'll help your body regain balance and lose some of the water puffiness in your face.
3. Chew gum
Chewing gum is an excellent exercise to keep your jaw and cheekbones in great shape. Moreso, with lots of gum flavors out there, you won't even feel like you're doing any hard work or exercise.
4. Have a good diet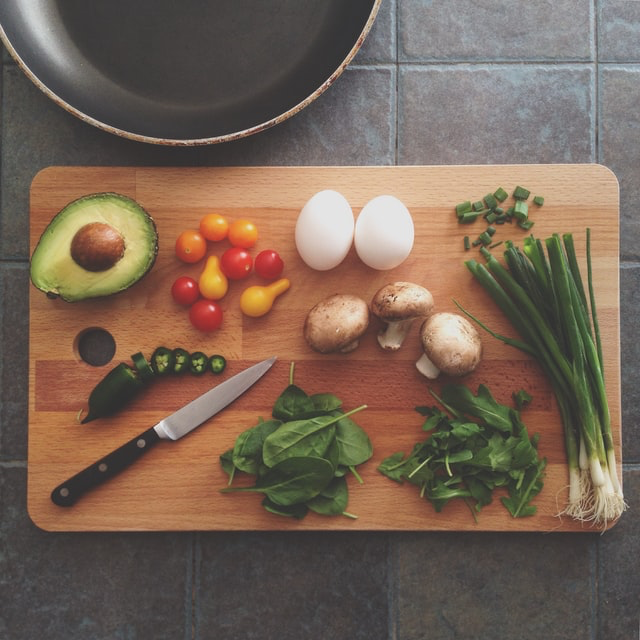 Diet is important in everything, including improving the appearance of your cheekbones. Your skin plays a vital part in how your cheekbones look. Healthy, glowy, and dewy skin can play up those cheeks and give them a much better look. You will notice improvements in your skin and appearance when you eat right.
5. Speak to your doctor
Puffiness in your face may be due to water retention, as mentioned above. Other than dehydration, there may be other causes like high sodium levels. It's best to check in with your doctor and check carefully to see if there might be another cause for the puffiness.
Other Ways To Lift Your Cheekbones
While you do your facial exercises diligently, eat right, and help your skin improve, there are a few other ways to lift your cheekbones. These work best, especially when you're in a pinch. They include:
Makeup and Contouring
Makeup helps you elevate your beauty and express yourself in new and creative ways. If you're in a hurry to make your cheekbones pop, the right kind of makeup will do the trick.
Top makeup tricks for popping cheekbones include:
Dab a lighter shade of foundation on your cheekbones
Apply a beautiful shade of blush – choose darker blush for a sharper look and lighter colored blush for a natural and airy pop.
Contour your cheekbones with highlighter and bronzer – use highlight on the apple of your cheeks and create a slimmer effect with darker bronze beneath. A great tip is to smile while you contour for the perfect color placement.
Choose The Right Hairstyles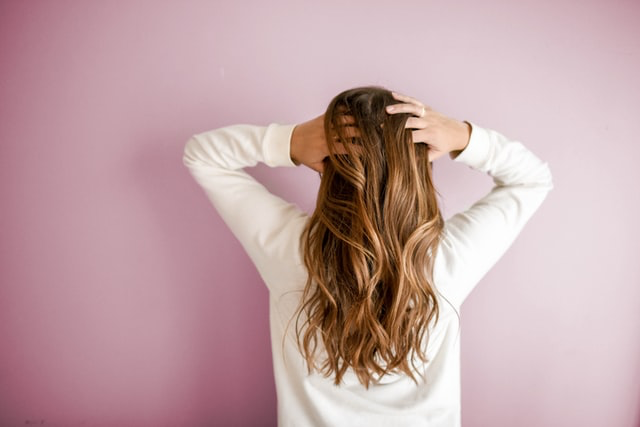 With the right hairstyle, you can channel your inner Keira Knightley. Consider styles that draw the eye outward to give a lifted look. These include ponytails, buns, and other updo styles.
Hyaluronic Fillers
If you're looking for something less temporary, you can always research hyaluronic fillers and pay a visit to a qualified doctor. These fillers can help give you high cheekbones that pop with or without makeup and restore volume lost due to aging or weight loss.
Summary
Faces come in all shapes; yours is beautiful and unique, and many things can make your cheekbones unpronounced. Aging, genetics, weight gain or weight loss can also be the culprit. Facial exercises can prove pretty useful to achieve your dream look with high cheekbones.
Exercises like the fish face, sculptor, and blowfish are simple and easy to implement. With enough consistency and a good lifestyle change to help speed the process along, you too can have Holywood-like cheekbones.
Frequently Asked Questions
Can you accentuate your cheekbones?
Yes, it's possible to emphasize cheekbones with or without makeup. Facial exercises are a great way to sculpt your facial muscles and give you a lifted look. With makeup, you can experiment with foundations, highlighters, and contouring. This will help you understand what styles and techniques work best for your face.
Do Cheekbone Exercises Work?
Cheekbone exercises strengthen your cheek muscles and exercising your face can result in sharper cheekbones and a defined jawline.
How Can You Accentuate Cheekbones with Makeup?
Using blush, highlight, and bronzer is an excellent recipe for beautiful high cheekbones. You can dab blush, highlighter, or a lighter shade of foundation on the apple of your cheeks. This gives the illusion of a higher point, thus making your cheekbones pop. You can apply bronzer right under your cheekbones to help create a snatched and slimmer lift.