Astringent vs Toner, choosing which is the better for you is more complicated than it might initially seem. Toners and astringents are very similar, with nearly the same ingredients in their makeup and help remove leftover makeup, but crucially, they are not substitutes. Astringents and toners are perfect for a particular skin type, and you must know your skin type before you add either to your skin care routine.
While beauty brands might advertise them the same, they have different effects on acne-prone skin, oily skin, combination skin, and dry or sensitive skin. It, therefore, becomes essential to understand how they compare, the ingredients in their makeup, and how they can be applied in your journey towards a glowing complexion.
Find out all that and more below.
What is Astringent?
Astringents are made from water-based formulas with some alcohol in the composition and are used to remove excess oil and ensure clean skin. Some astringents can be alcohol-free but mild compared to products that feature alcohol in makeup. Astringents tend to be overdrying and can irritate the skin due to the alcohol content, and it is for this reason that several professionals advise against the use of astringents.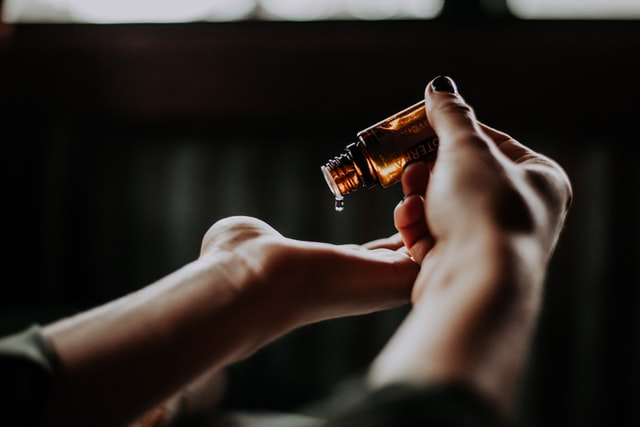 Astringents are the go-to for people with oily skin as it helps remove excess oil and are perfect for acne-prone skin type due to the presence of salicylic acid in their composition. It also helps tighten pores and balance the skin's ph levels, making the skin feel smooth and better.
What is a Toner?
Toners generally have gentle properties compared to astringents and are more preferred by professionals. They used to be alcohol-based, but more water-based (or hydrating toner) has hit the market that helps ensure healthy skin, particularly for dry skin types, while removing excess oil.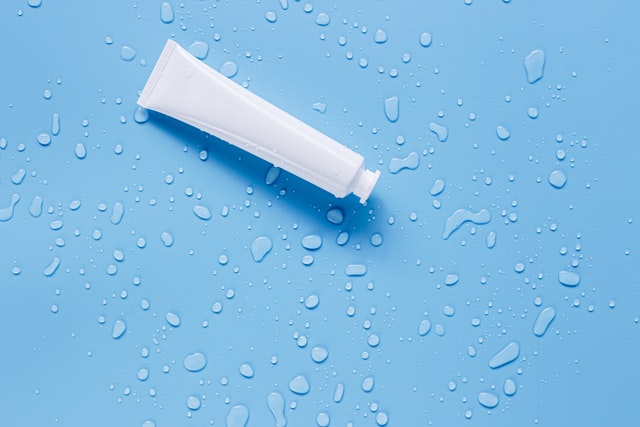 Toners are known to feature glycolic acid, salicylic acid and other natural ingredients that hydrate the skin's surface, leaving it smoother and softer. Some toners also contain anti-oxidants that possess anti-aging properties that would even skin tone, brighten the complexion and improve the skin's texture.
Are toners and astringents necessary in a skincare routine?
Toners and astringents have been a part of a regular skincare routine for so long that it has become normal and rarely questioned. But this does not make it necessary, and it would interest you to know that there is no concrete proof to support the 'cleanse, tone, moisturize' theory.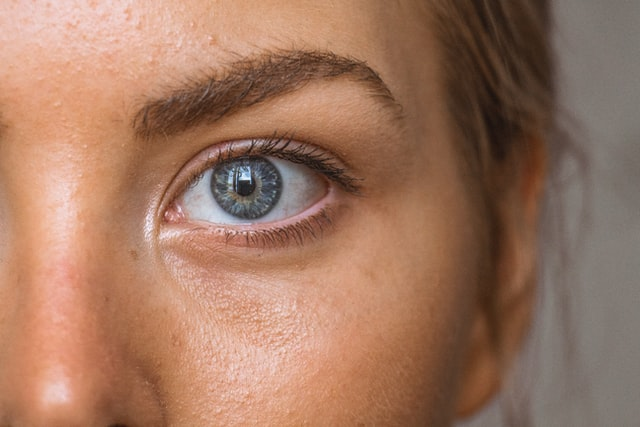 Astringents and toners became a staple because cleansing agents used to be limited to cold creams and the essential bar soaps, which used to leave a film on your skin and required toners to remove excess dirt to keep your skin feeling smooth.
Nowadays, you don't need to add toners and astringents to your skincare routine. Most cleansers already do an excellent job cleaning residue, except for some skin types that are incredibly oily and need toners or astringents to remove excess oil from the skin.
How does astringent vs. toner compare?
Astringent and toners have similar functions but can not be regarded as direct substitutes. This is because the ingredients in their makeup make them better suited for different skin types and serve unique purposes.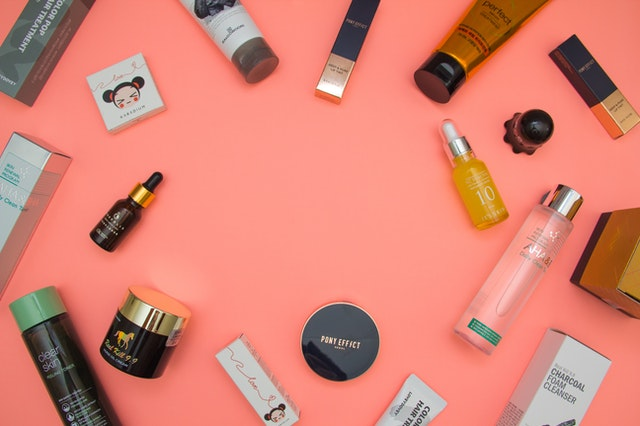 Astringents are generally harsher on the skin than toners, partly because most of them are alcohol-based. This comes in handy when treating very oily skin or acne-prone skin as the alcohol removes excess dirt and oil.
On the other hand, Toners are more water-based with ingredients like witch hazel. Although there are some alcohol-based options, they have a lower concentration than astringents. You can choose a hydrating toner to ease absorption of the products in your routine and infuse your skin with moisture, with other toners being able to balance your skin pH after cleansing.
Common astringent and toner ingredients
You should expect to find the following common ingredients in your toner or astringent.
Astringent Ingredients
Salicylic acid: When applied topically, it frees up your skin pores allowing pimples to shrink and also reduces acne by treating swelling.
Isopropyl alcohol: Helps tighten your skin spores and leave you feeling refreshed.
Glycerin: An humectant that keeps your skin hydrated by retaining moisture and an emollient that softens the surface of your skin.
Chamomile: Contains phytochemicals and polyphenols. These are potent antioxidants with anti-aging properties that protect your skin from damage by free radicals.
Lavender: The presence of lavender helps tackle wrinkles, even your skin tone and reduce acne.
Menthol: Acts as a counterirritant that helps the skin to feel cool before feeling warm.
Water: Hydrates your skin
Witch hazel: This helps ease inflammation, injury, and irritation to the skin.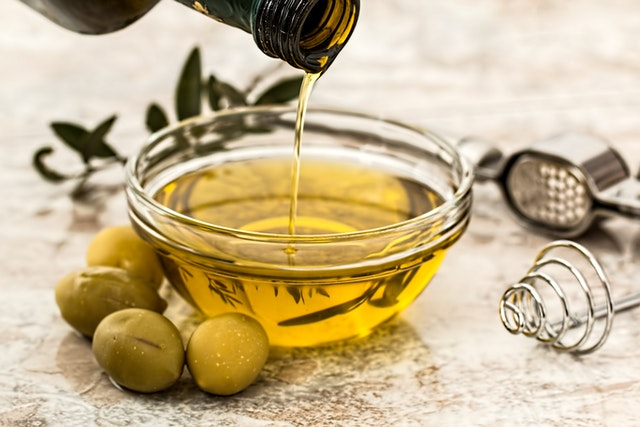 Toner Ingredients
Aloe vera: Aloe vera applied topically hydrates the skin and can treat acne, sunburn and eczema.
Vitamin E: This is a powerful antioxidant with anti-aging properties that protects your skin from sun damage.
Natural ingredients
Herbal extracts
Hyaluronic acid: Hyaluronic acid reduces the appearance of wrinkles and fine lines. It also hydrates your skin.
How to apply astringent and toner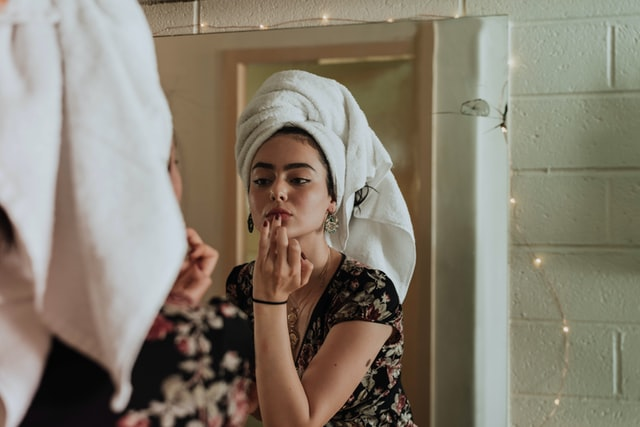 How to use Astringents
The first step is to wash your face with a facial cleanser.
Pat your face dry with a towel
Use your fingertips or drops of astringent on a cotton ball or cotton pad to apply to your face.
Follow with optional serum, then moisturizer and sunscreen.
How to use Toners
You should wash your face with your facial cleanser
There is no need to pat your face dry, as having the cleanser on your skin could better absorb the other products.
You can apply the toner on a cotton ball or cotton pad and gently brush your face or on your rubbed palm before gently touching your face with the toner.
Follow with optional serum, then moisturizer and sunscreen.
What are the effects of toners and astringents?
You might experience the following effects when using either astringents or toners.
Effects of Toners
You should not experience any adverse effects from toners because they are generally mild. The only exception will be if you have very sensitive skin, an allergy, or overuse of the product. Expect to experience one or more of the following if you use a toner on your skin at least twice daily:
Patches of dry skin
Redness of skin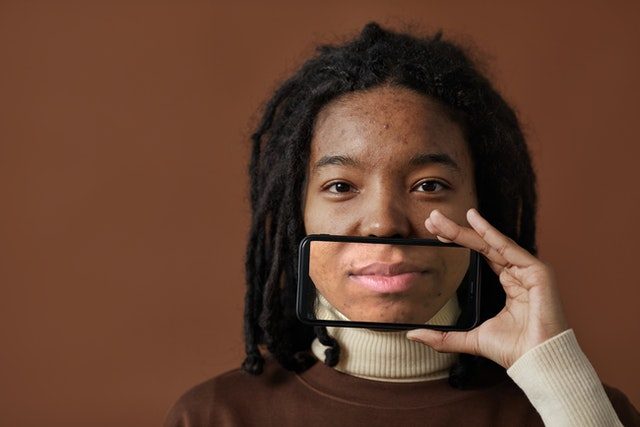 Effects of Astringents
You might experience temporary tightness or a tingling sensation because the ingredients used in astringents are harsh compared to toners. If it devolves into irritated, red skin or very hot sensations, you should stop using the product as it could be too strong for you. It is crucial to avoid using astringents if you have open sores/wounds, sunburn, or eczema.
Effect of astringents/toners on skin pH
This would have been important many years back when soaps and products were predominantly alkaline. Now we know the skin is mainly acidic, and we have begun to create products that do not mess with the skin's ph. If the product does change the skin's pH, there should be no cause for alarm as the skin does a good job at balancing its pH.
Effect of astringents/toners on your pores
Astringents and toners do not do anything to your pores. They can not make pores bigger or smaller; it only looks that way. Both feature ingredients that can cause tightening and trap dirt and oil, making the pores more prominent and looking more significant than usual. And when they finally rid your skin of the excess dirt and oil, it gives the impression that your pores are smaller when it's only an illusion.
Which is the right one for you?
Now you can tell them apart, but which one is right for you. Find out below as we consider each skin type and help you with an answer.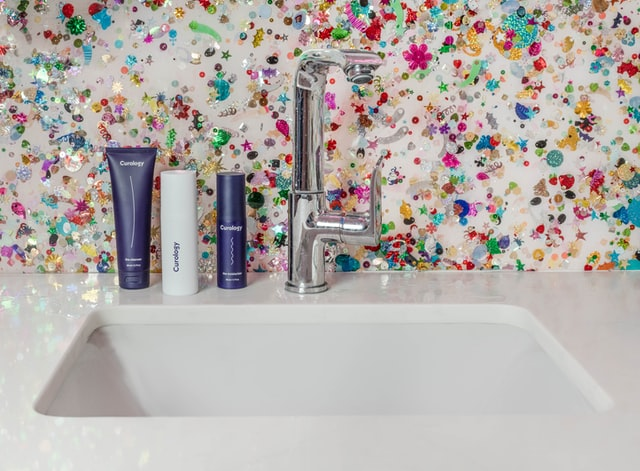 Oily skin
Oily skin types would benefit more from using astringents as the more robust composition is perfect for removing excess oil from the skin. This means making do with the occasional tingling and dryness of your skin. The alternative is alcohol-free astringent, which uses acids instead of alcohol to remove oil.
Acne-prone skin
While you need to get astringents because it clears the oil on your skin, it is not enough to be considered acne treatment medication. This is because acne is caused by oils much deeper in your pores and needs you to pick our astringents with anti-blemish properties. Astringents in this category would feature one of the following acids in their composition.
Lactic acid
Salicyclic acid
Glycolic acid
Sensitive skin
People with sensitive skin need to avoid the following ingredients toner or astringent alike.
Sodium laurel sulfate
Fragrance
Menthol
Colorants
Alcohol
You should only consider an astringent if you have oily skin. If you have non-oily sensitive skin, opting for toners instead is a no-brainer.
Dry skin
For dry skin, you need a toner with a humectant ingredient to help you lock in moisture on your skin. Your bottle should have one or more of the following:
Sodium lactate
Glycerin
Aloe vera
Hyaluronic acid
Combination skin
Combination or natural skin is neither here nor there and might benefit from a blend of astringent and toner. You can use the former in oily parts of your body and the toner everywhere else.
Summary
Astringents and toners are both great products, very similar but with their differences. The potential to overdry your skin might make you reconsider astringents, but the water-based versions more than make up for it. On the other hand, Toners do an excellent job of reducing oil on your skin while still leaving your skin refreshed, hydrated, and locking in the moisture. In the end, it boils down to your skin type and what you expect from the product. So take your time and happy shopping!