Facial Exercise Before and After pictures are fascinating to look at, and a proficient way to see the excellent results that facial exercise can bring. The pictures below are a collection that can be found online. Beneath each picture there is a summary of the changes we can observe, and at the end of each set you will find a link to the site where the before and after pictures were originally published, should you want to find out more.
Facial Exercise Before and After – Facial Reflexology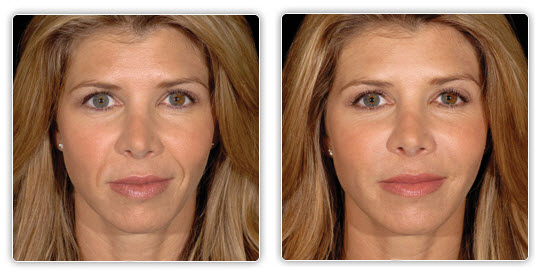 The above picture shows a huge reduction in the nasolabial folds – the very aging lines that run from the side of the nose to the corners of the mouth. The apples of the cheeks also look fuller, giver her face a more rounded youthful appearance.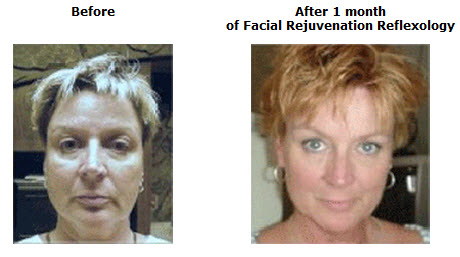 Another impressive photo from the same site. Again there is a marked improvement in the nasolabial folds, the under eye area is much less puffy, and the sagging jowls that are clearly seen in the before photo are greatly reduced.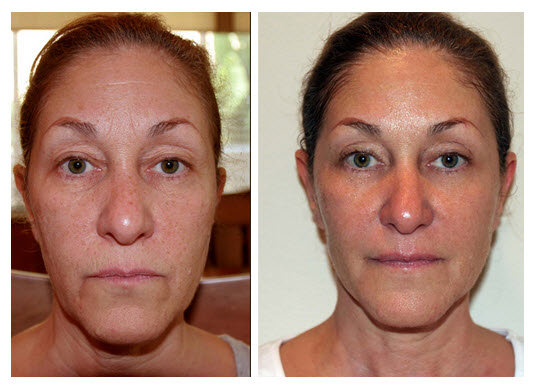 There is a noticeable improvement in the sagging jowls of the lady above. Although the problem was not too severe, in the after picture they seem to have completely lifted. The fine lip lines that can be seen in the before picture have also gone, and her eyes look wider and brighter. Perhaps the most impressive feature of  this facial exercise before after picture is the complete disappearance of the creases between her brows and the horizontal line on her forehead.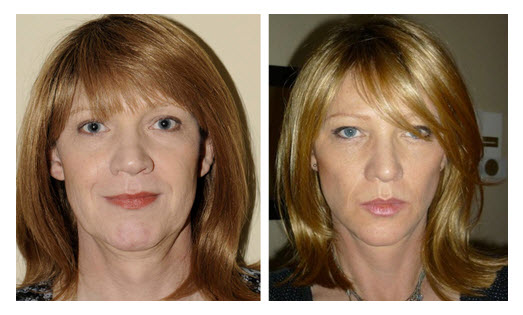 This lady has managed to completely redefine her jawline, and her neck that was beginning to take on the look of "turkey wattle" has returned to that of a young woman.  Her lips also appear plumper, and her cheekbones are far more defined.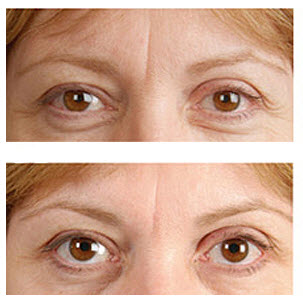 This picture shows how a deep vertical forehead line has been reduced, and you can also see a great improvement in the crow's feet eyes that were quite deep in the before picture.
Click here to visit the website where these Facial Exercise Before and After pictures were originally published and to find out more about the Facial Reflexology Rejuvenation program.