After a long and tiring sweat session, you may wonder if it is a good idea to wash your face and body. While it may sound trivial to some, it is good to know whether you should perform any skincare on post-workout skin. This article will detail whether it is advisable to wash your face after working out.
Your Skin Before, During, and After Exercising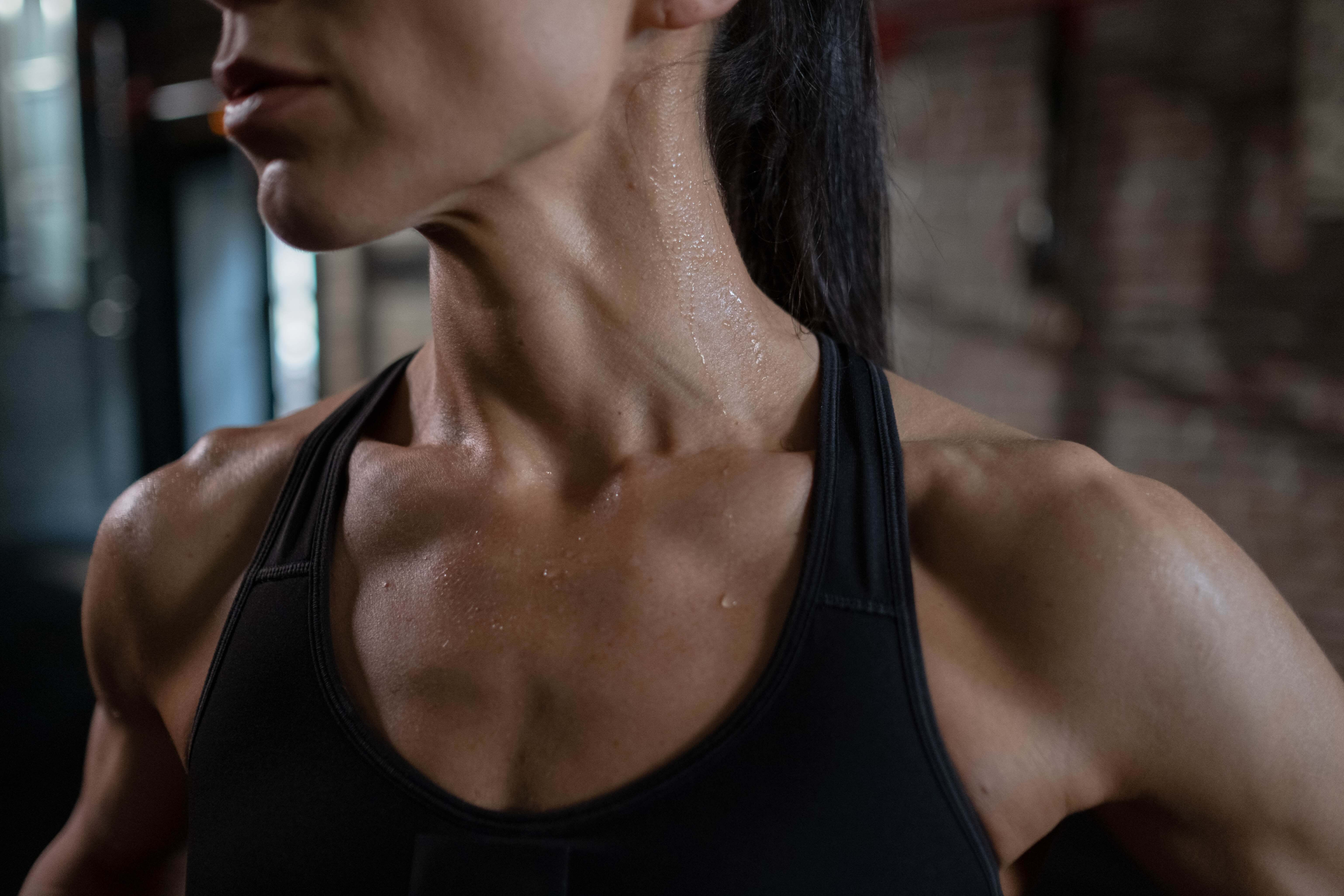 Before working out, you should remove any makeup and bacteria from your epidermis through a regular cleanse. Removing your makeup helps prevent breakouts since there won't be any makeup residue to mix with your sweat and clog your pores.
When it comes to your workout, high-intensity activities such as hot yoga, singles tennis, and running can cause you to sweat more to cool you down. While sweat is mostly water, it can contain traces of ammonia and metabolic waste called urea. Lastly, as your body heats up and you finish exercising, you may experience post-workout redness.

Should I Wash My Face After Working Out?
The short answer is yes. It is a good idea to wash your face after working out, particularly if you have more oily skin. The longer sweat remains after you exercise, the more chances it will mix with the oil, urea, and ammonia on your skin and give off an unpleasant odor.
Step-by-Step Instructions for Your Post-Workout Face Wash
There are multiple ways in which you can better clean and care for your epidermis, and this section will give you tips to clean your face after breaking a sweat.
Step 1: Head to the shower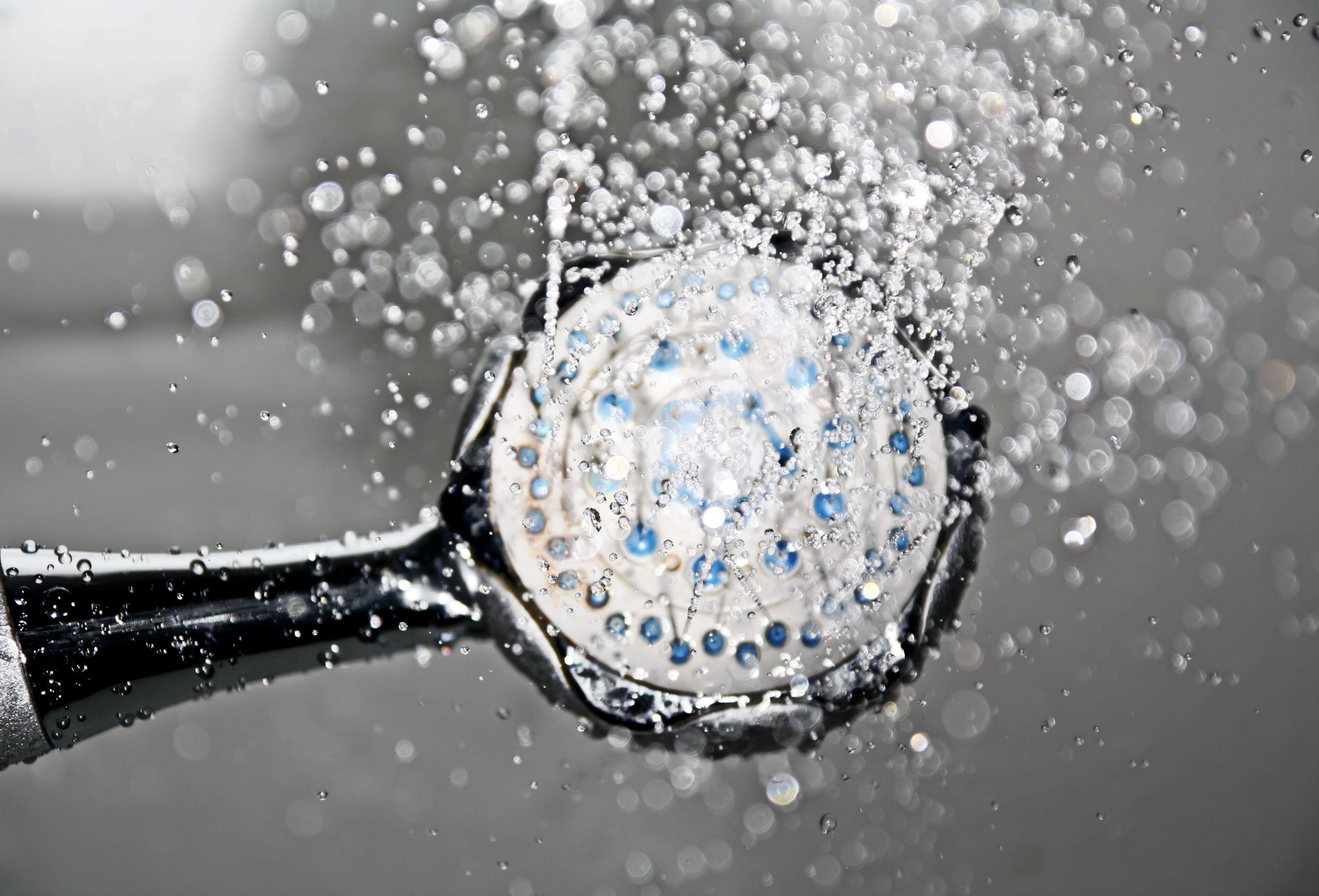 Exercising in a gym means you likely have access to showers, so after working out, take advantage and head straight to the shower for a quick rinse. Make sure to thoroughly remove all the sweat from your entire body, paying close attention to your face.
A shower will help to keep your skin clean after intense activity. For those who experience body acne, it is often advisable to shower after exercise rather than just cleaning your face.
Step 2: Clean your hands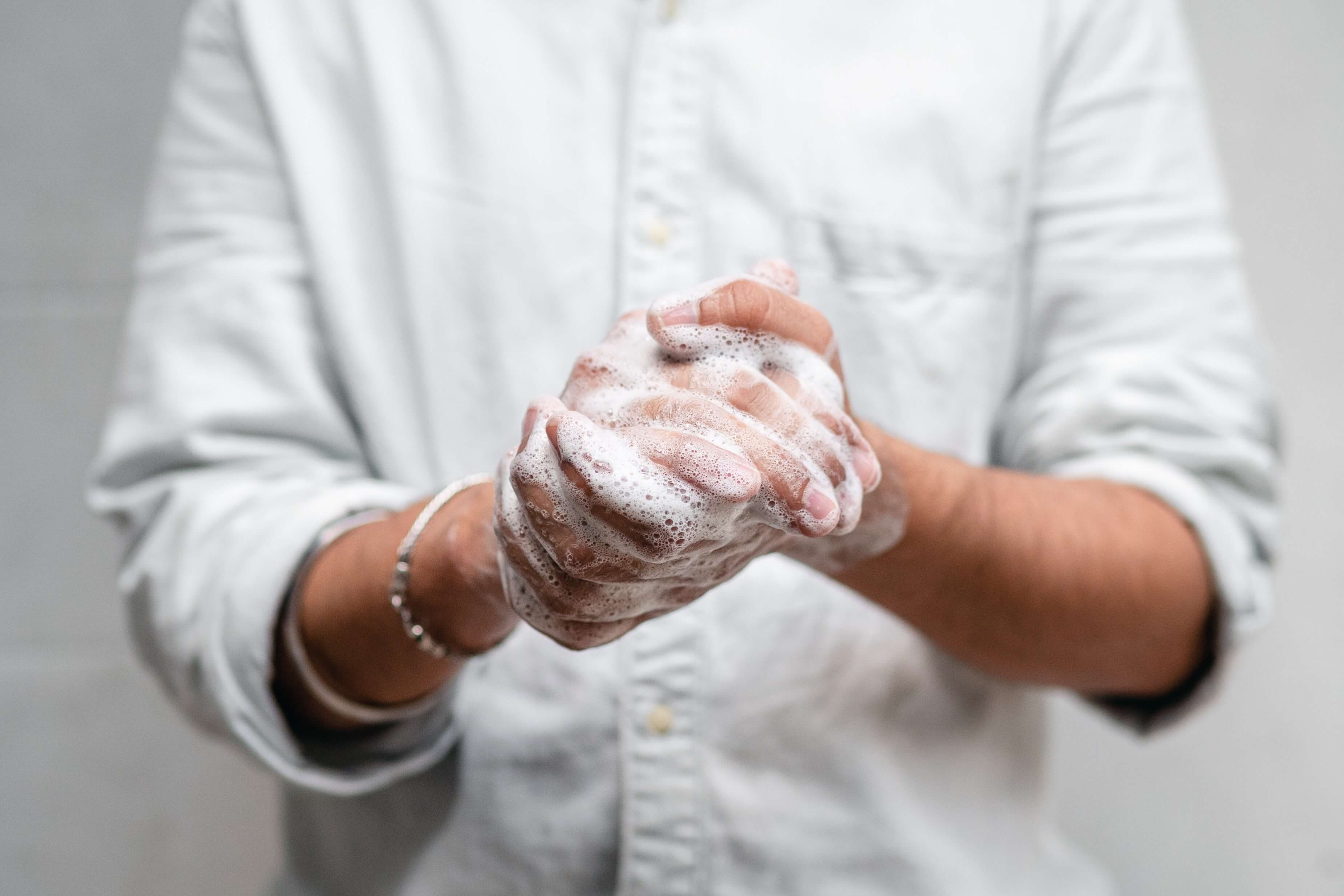 You can skip steps 2 and 3 if you have had the opportunity to perform them in the shower. Otherwise, start with cleaning your hands. One of the biggest face-washing mistakes people make is not washing their hands before performing their skincare routine, which can do more harm to your skin, causing pimples, larger pores, and irritation.
Step 3: Cleanse your face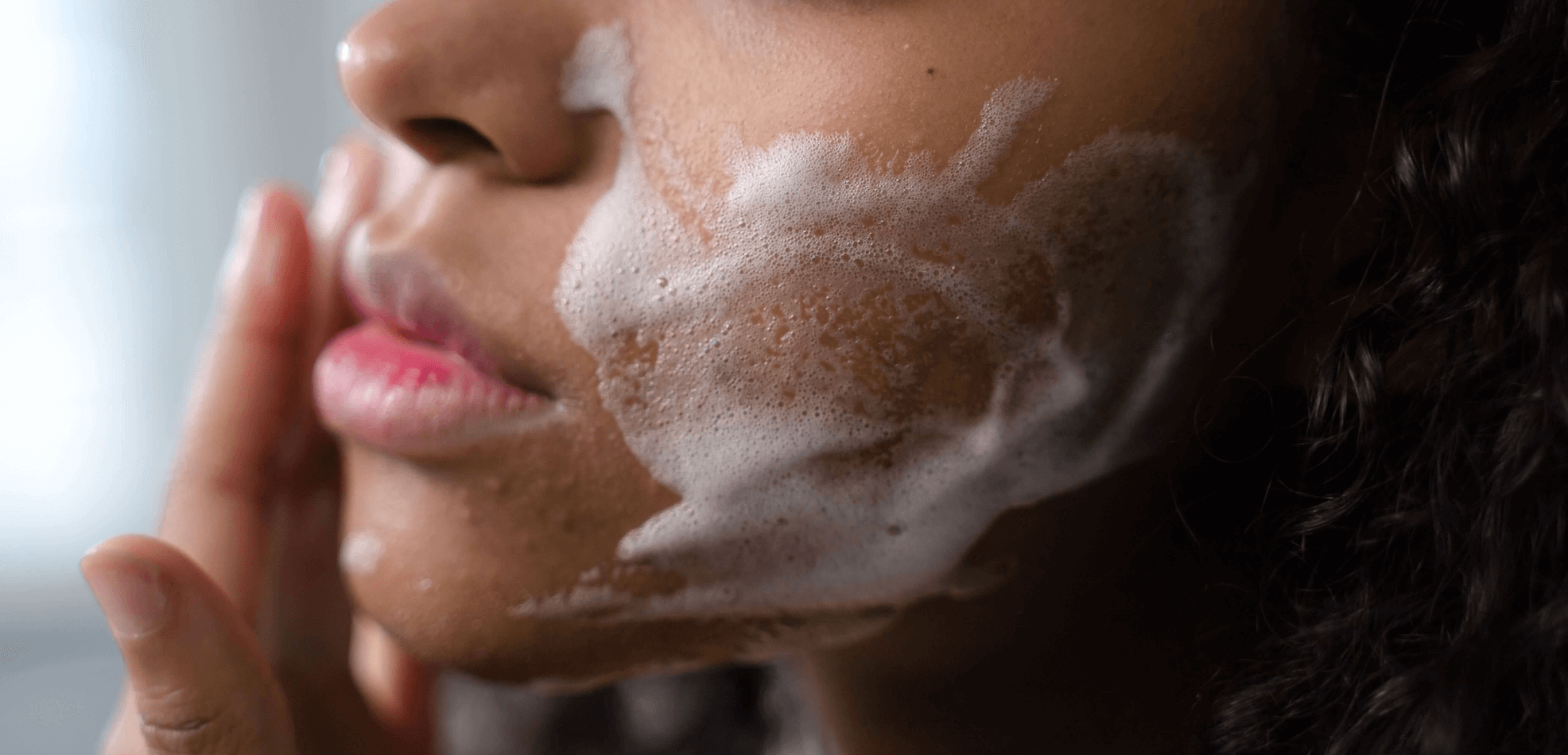 After cleaning your hands, use a gentle or mild cleanser with active ingredients and cool water to remove bacteria, prevent acne, and leave your skin feeling clean. Dr. Elizabeth Tanzi, Associate Clinical Professor at George Washington University, mentions that hot water can have an aging effect on the skin, so using slightly colder water is more advantageous.
The best way to see your pores open is to use a cleanser. Cleansing can keep you looking more healthy and prevent breakouts. It can also be more hydrating, giving your skin a softer appearance.
Step 4: Exfoliate
It is best to perform this step after every other exercise session to give you a healthy glow. You should skip this step if you exercise at least 4+ times weekly. Exfoliating too much can result in redness, dry and flaky skin, and a burning sensation. Many professionals advise that you exfoliate your face twice or thrice per week.
Step 5: Moisturizer and serums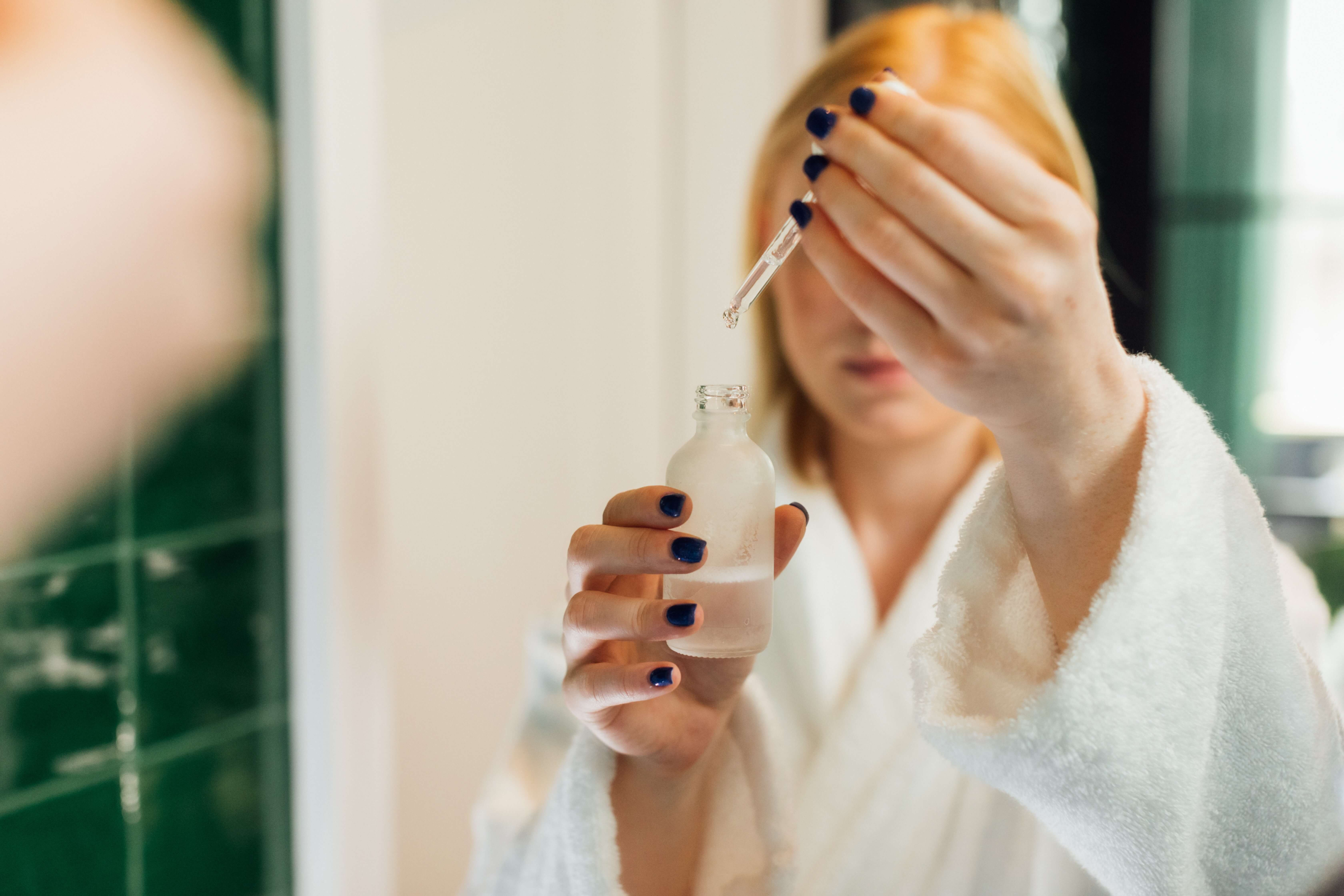 Applying moisturizer and serums is vital to prevent dry skin and help you retain your youthful looks. Many of these products enable your epidermis to hold water and act as barriers to external elements that can result in dryness.
Step 6: Sunscreen
The last part of your skincare should involve applying sunscreen of at least 30 SPF. Sunscreen is essential as it can help you avoid sunburn, prevent skin discoloration, and minimize the possibility of skin conditions due to sun exposure.
Quality Skincare Products in Your Beauty Routine
Dr. Morgan Erica Rabach, a Clinical Assistant Professor of Dermatology at The Icahn School of Medicine, can provide professional acne treatment and treatments for other skin problems. However, there are also different ways to take care of your skin using essential skincare products you can use post-workout or in your usual beauty routine.
Gentle Cleanser
To wash your face correctly, you must have a suitable cleanser at hand. If you wear makeup, remove it beforehand to help the water thoroughly clean your skin.
Achieving healthy skin requires plenty of care and research into what products agree with your body. According to Dr. Farah Moustafa, a Board-Certified Dermatologist, a salicylic acid cleanser can prevent inflammatory acne and tone down your body's oil production.
Dr. Moustafa also implies that cleansers with Benzoyl peroxide can clean your pores and eliminate the type of bacteria that can cause acne.
Tinted Moisturizer

After using a gentle cleanser containing nourishing ingredients, you can use a hydrating face mist or tinted moisturizer to hydrate and reduce inflammation. After your workout, you should use it all over your body, concentrating mainly on your neck and face.
Sunscreen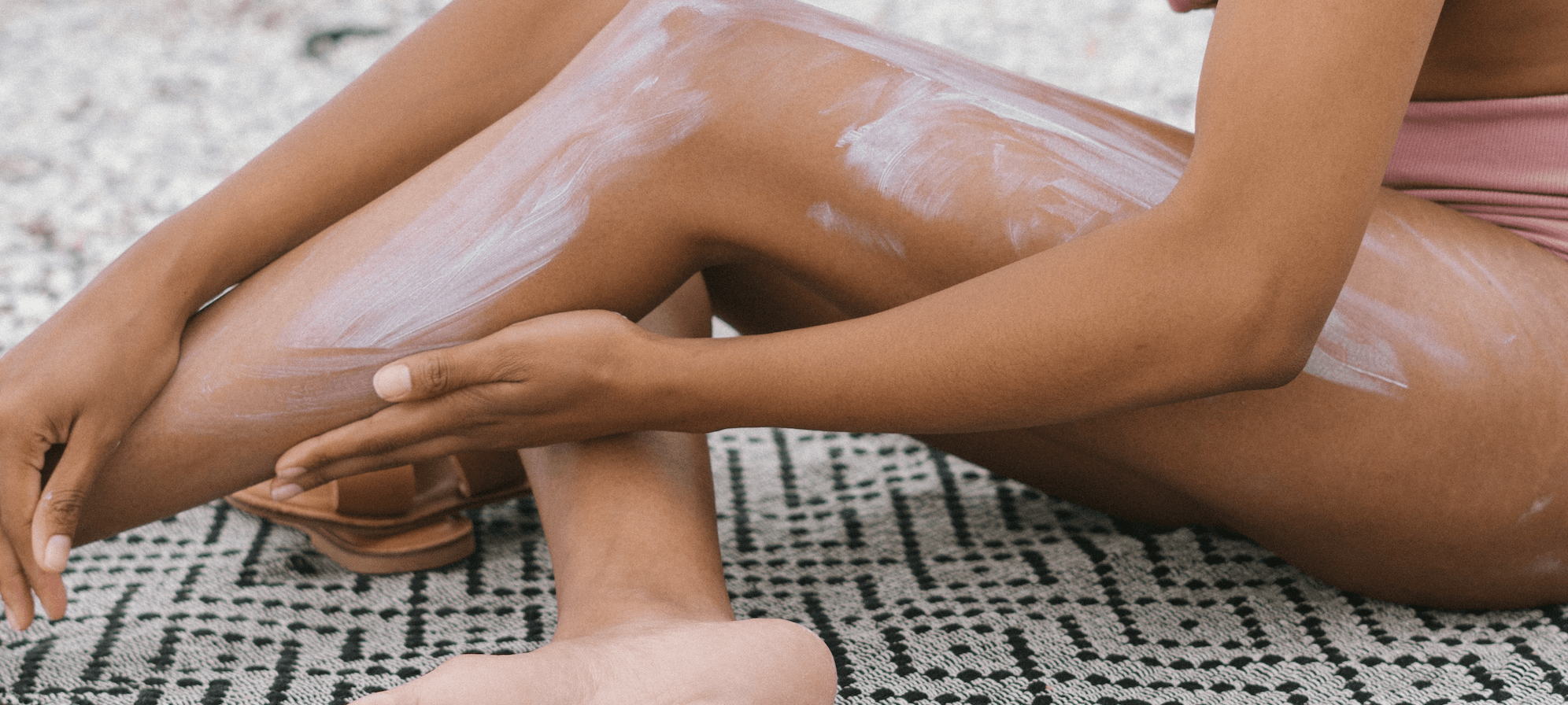 Sunscreen is essential for those with a more sensitive skin type. Medical professionals often say you should apply sunscreen of at least SPF 30.
If you forget to wear sunscreen, the UV rays can damage collagen, cause you to develop sunburns, or lead to scarring in acne-prone areas. Aloe vera and black tea can be natural remedies for those who already have sunburn.
No Water? No Problem!

If you want to perform your post-workout skin care routine after heading to the gym but have no access to a shower or sink, you can use facial wipes to wipe away the residual makeup, sweat, dirt, and oil to prevent breakouts.
Although facial wipes can be helpful occasionally, you should not entirely rely on them in the long term. Use a facial wipe after exercise only if you have no other access to clean water to shower or cleanse your face.
Conclusion
Overall, washing your face after exercise is good practice, especially if you tend to break out in sweat a lot during workouts. Cleaning your face can help you feel cleaner and more refreshing. After heading to the gym or performing any sort of intense activity, make sure to clean your face (and ideally body) thoroughly.
FAQs
Should I Wash Sweat off My Face?
Spending a few hours at the gym can result in dirt and other impurities on your skin. If you intend to work out, you must remember to clean the sweat off of your face. It'll help you feel more hygienic and prevent minor skin problems such as inflammation and pimples.
What Should I Do for My Skin After Exercise?
Washing your face after working out removes the buildup of bacteria from your epidermis. You should also apply serums and sunscreen, especially if you live in a warmer and more humid climate.
Should I Keep My Skin Care Products in My Gym Bag?
Keeping your products in your gym bag is a good idea since you can access all the items you need for your skincare routine after working out. Having them in your gym bag can also help you not forget about washing your face.
Should I Exfoliate to Get Rid of Dead Skin Cells After a Gym Workout?
If you exfoliate too often, it could result in micro-abrasions, so you should exfoliate at least two or three times per week maximum. Try to exfoliate every other day, and it's all the better if it aligns with your workout day.
Is It a Good Idea to Use Salicylic Acid or Hyaluronic Acid After Working Out?
You can use Salicylic acid as a preventative measure for acne or acne treatment. Hyaluronic acid can relieve dry skin since it helps retain moisture, giving you a softer and more hydrated appearance. You can use both acids after working out, which will work well in combination.