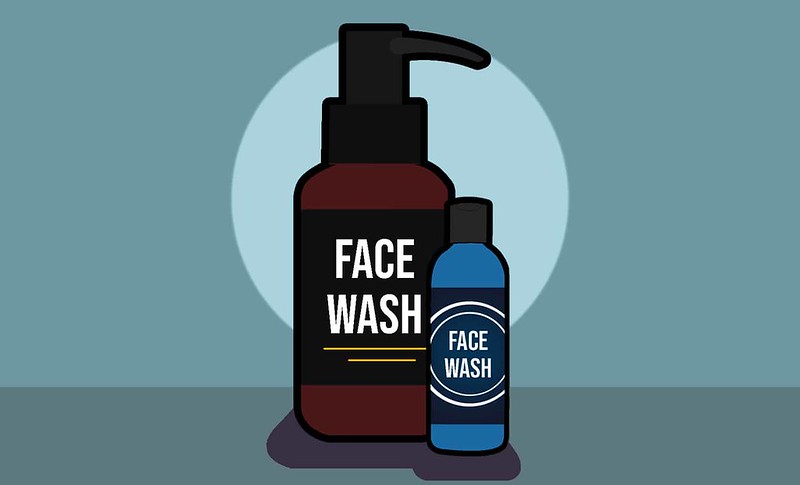 If you read the label for facial cleanser ingredients, you may feel overwhelmed. There is a wide variety and it can be hard to know which ones are the best for your skin.
We all have different skin conditions, such as acne, dryness, fine lines or discoloration. Each ingredient has a specific purpose, targeted for these conditions. Some ingredients benefit the skin in unique ways and others are just fillers or are inactive.
Facial cleansers also come in many forms, such as foaming cleanser, bars, wipes and lotions. For the healthiest skin, use a cleanser that is designated for your skin type.
Let's take a closer look at the best facial cleanser ingredients and how they can benefit your skin:
Retinol
If you are concerned about fine lines and wrinkles, then a facial cleanser that contains Retinol could be a good choice for you. As stated in this article, Retinol is derived from Vitamin A.
As one of the most popular facial cleanser ingredients, Retinol's main purpose is to speed up cell turnover. This process helps shed the older skin cells and brings fresh new ones to the surface. It also increases the production of collagen and unclogs pores for clearer skin.
Use caution with products that contain Retinol, if you have sensitive skin.
Vitamin C
Vitamin C is not only good to eat, but it works wonders on the skin too. It is a natural antioxidant, which helps to fight the free radicals that are found in our daily environment.
As we age, dark spots often appear on the skin. This is also referred to as hyperpigmentation. Using facial cleansers that contain Vitamin C will help lighten these spots and will brighten the entire face, as well.
Salicylic Acid
If you have oily skin or acne prone skin, then facial cleansers that contain salicylic acid are a preferred option.
These cleansers will help to unclog pores from oil and debris. It helps to diminish old skin cells that also contribute to clogged pores. Bacteria is also decreased, which results in fewer or less severe breakouts.
Ceramides
For people with dry and mature skin, facial cleansers that contain ceramides are helpful.
The function of ceramides is to help form a barrier on the skin to prevent loss of moisture. It also hydrates and soothes sensitive and dry skin.
Micelles
Micellar water is an excellent way to remove makeup and other debris on the skin, without any harsh chemicals.
This article reveals that micellar water is composed mainly of "micelles", which are made up of tiny particles that are attracted to oils and help lift and remove them from the skin.
To use, simply apply micellar water to a cotton pad and pat it gently over the skin.
This cleanser will remove thick makeup and leave your skin clean and fresh, even when there is no water accessible.
Conclusion
In addition to using the appropriate cleanser for your skin, you should also ensure that your other topical products are designated for your skin type as well.
Moisturizers, eye creams and serums should include ingredients that target your specific skin conditions and lifestyle.
To also protect the skin, always wear a sunscreen of at least 30 SPF. Wear sunglasses to protect the delicate skin around the eyes and prevent crows feet from forming.
Keep your body well hydrated and you will see a difference in your skin. It will be clearer and look more radiant.
For further reading, check out: 5 Skin Care Resolutions You Can Keep This Year and Why You Need To Add A Rose Quartz Face Roller To Your Beauty Routine.
Image: Flickr