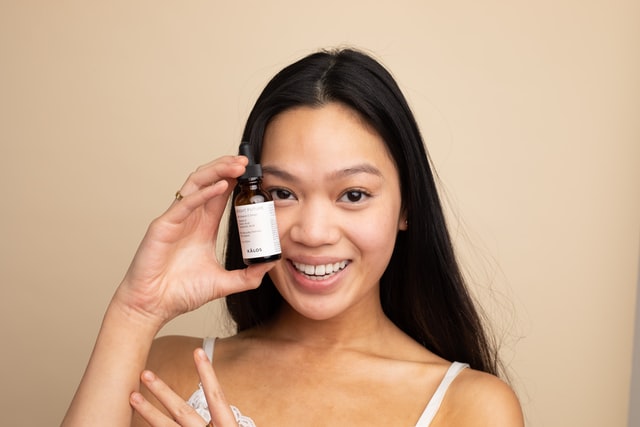 Short answer, yes! Most people still undecided about the effects of Vitamin C on their skin belong to one of two categories. The first category is people who have combed the internet and believe it is too good to be true. The other category is people who still confuse Vitamin C with their favorite citrus drink. You should continue reading to find out why vitamin c should be part of your skincare routine
But first.
What is Vitamin C?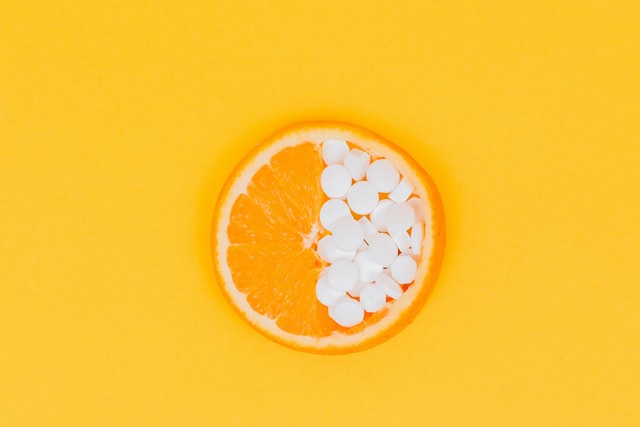 Vitamin C is a potent antioxidant and anti-inflammatory agent known to even your skin tone, regulate signs of aging and hydrate the skin. And no, it has nothing to do with your favorite lemon juice.
Vitamin C is also called L-ascorbate, L-ascorbic acid, or ascorbic acid, is a naturally occurring vital nutrient for health. It is found in many foods, especially vegetables and fruits. It helps in the formation and maintenance of skin, bones and blood vessels.
What is Vitamin C serum?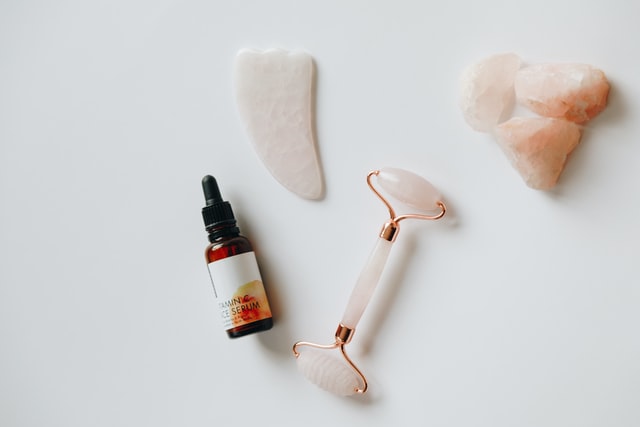 It goes without saying that Vitamin C serum is a product composed majorly of Vitamin C. This gel or liquid skincare product is available at most beauty stores and applied topically on the skin. You can wade off aging and keep the skin looking youthful and exuberant with the best Vitamin C serum.
What are the benefits of including vitamin C in your skincare?
Don't just take my word for it. The following are some benefits of using the vitamin c serum:
1. Safe for all skin types
There are many reasons Vitamin C serums are so popular, and the chief of them is that it works just the same regardless of skin type. Many people have used these serums extensively without experiencing any side effects. The worst-case scenario is some minor skin irritation experienced in rare cases by people with oversensitive skin.
You can keep your skin clear of any irritations by keeping your eye on the concentration of Vitamin C in the product. People with sensitive or dry skin should consider products with about 5% vitamin C concentration and not much more. In contrast, people with oily skin can afford to use products with higher concentrations.
2. Hydrating effect
The epidermis (the top layer of the skin) dries out, leading to premature aging and itchy and scaly skin without sufficient moisture. There is only as much as facial exercise can do to keep the skin on your face looking ever radiant. Sometimes simple things like staying hydrated would do the trick.
This is where the vitamin c serum joins the fray. It has been proven clinically to have a hydrating effect on the skin. A vitamin c derivative (Magnesium ascorbyl phosphate) helps the skin retain moisture by reducing transepidermal water loss (TEWL).
3. Serves as a brightening agent
Vitamin C in the serum serves as a brightening agent and can regulate pigment production responsible for skin color known as melanin. This prevents your skin from becoming dull and reduces dark spots with time. The result is a youthful, natural glow.
4. Evens your skin tone
The last thing you want when starting your day is skin redness. There are many reasons why you can have puffy, blotchy skin around your eye, jawline and cheeks. It can be down to your hormones, exposure to the sun and underlying medical conditions.
Luckily you do not have to shrug it off but can tackle it head-on thanks to the anti-inflammatory properties of vitamin c. This is made possible by two processes, the ability of vitamin c to prevent oxidative damage by disallowing an inflammatory immune response and neutralizing free radicals.
The result is an even skin tone free from irritation, redness, clear and reduced dark spots.
5. Protects your skin from sun rays
Exposing your skin to ultraviolet irradiation can severely age and damage your skin. This exposure eats away the vitamin in your skin, leading to photodamaged skin.
Chief proponents behind this damage are called free radicals, and they do this by bonding (stealing) an electron on your skin which can lead to severely damaged skin. The application of antioxidants on your skin, in this case, vitamin c, provides these free radicals with an electron, thereby protecting your skin and making them harmless.
It is crucial not to directly substitute the Vitamin serum for sunscreen as you should apply both for optimal results. The results are minor skin damage, reduced sunspots, increased strength and elasticity of your skin.
6. Soothes sunburns
Have you got sunburned? If you are reading this, it's NOT too late. While applying vitamin c with your sunscreen can help prevent sunburns, vitamin c used with other compounds like vitamin e has been shown to help manage injuries from sunburn (ultraviolet irradiation). It helps accelerate the replacement of damaged cells with new ones and reduces the inflammation due to ultraviolet exposure.
7. Collagen production
Collagen is an essential protein produced in the body. It is crucial for the growth and development of tendons, skin, muscles and hair. This material plays an integral part in looking youthful and maintaining our silky skin. It gradually depletes as we age, which is responsible for saggy skin.
This is made possible through a process known as Collagen synthesis, in which vitamin c is a cofactor for the two enzymes necessary for the synthesis. These enzymes are:
Prolyl hydroxylase: Catalyzes Hydroxyproline formation. Crucial for the stability of collagen.
Lysyl hydroxylase: It is necessary to hydrolyze lysine residues to hydroxylysines. This process is crucial to confer collagen's tensile strength.
The production of elastin and collagen ensures the strength and elasticity of the skin, reducing the effect of aging.
How to include vitamin C in your skincare?
It is one thing to know you need vitamin c in your skincare, and it is another thing to add it to your routine correctly. Let's explore how you can get the most from adding vitamin c to your skincare.
Based on your need
Different vitamin c serums have vitamin c in different concentrations. If you want to pick up a serum, choosing a brand that solves your problem is crucial. There are anti-aging serums, serums for rosacea, brightening, hyperpigmentation, and sensitive skin. Choose wisely.
Does it fit into your routine?
You can apply the serum daily, either in the morning or evening. You should lean towards using it in the morning to enjoy its antioxidant abilities as you go about your daily activities.
Do's and Don'ts
DON'T: You should avoid using benzoyl peroxide simultaneously as the vitamin c serum. This is because the peroxide can oxidize the serum, reducing the potency. This does not mean you can not use both in your skincare routine. You just can not use both of them at the same time. One straightforward solution is to alternate between them. You should use one in the morning and the other later in the evening.
DO: You can use the serum with retinol, but you should do so with caution. It is more effective when used separately, as using both simultaneously could cause some skin irritation, especially for people with sensitive skin.
DO: It is crucial that you use serums with the right concentration of vitamin c. Using any more than you should, especially for people with sensitive skin, could result in skin irritation.
Methods of usage
There are two ways you can use the serums:
Nutritionally: You can get vitamin c in foods like vegetables and citrus fruits to help improve your health. It would not offer a lot in skincare as the vitamin c released only reaches the lower skin.
Topically: This is what you get with the application of serums and moisturizers. It occurs when the top layer of the skin directly absorbs the vitamin c in the serum.
Potential risks
If you consider adding vitamin c to your skincare routine, you should test the serum out, especially at lower concentrations. You should apply it every other day to see how your skin reacts and only go ahead when it is okay.
Some people with allergies or sensitive skin experience skin discoloration, usually yellow, dryness of the skin, stinging and itching.
You can manage this by using the serum without moisturizer
Conclusion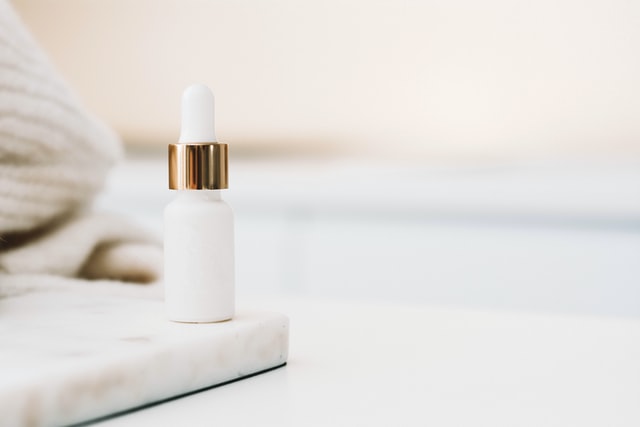 Vitamin C is an excellent addition to any skincare routine, regardless of skin type. Follow the tips above to introduce vitamin c to your routine correctly to avoid any slip-ups that could cause redness, puffiness, and dry skin. Good luck!