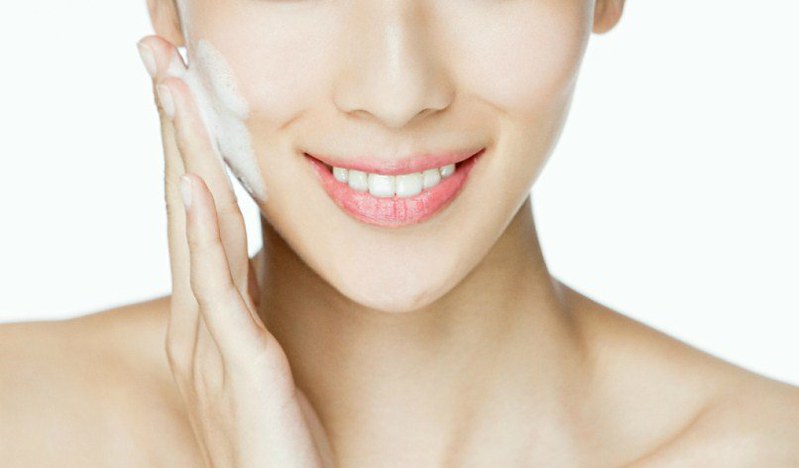 Shrinking pores is a great way to make skin appear smoother and more vibrant.
You may be wondering what is the main purpose of pores and how are they beneficial to the skin. Sebum (skin oil) and sweat flow through the pores, to the surface of the skin. This is where the pores become larger and more visible.
The desire for shrinking pores is common in people who have oily skin. The larger the pores are, the oilier the skin tends to be. Sweat tends to excrete through smaller pores.
According to this article, genetics, exposure to sun and age also affect the size of pores.
Let's take a look at several tips for shrinking pores:
1. Use A Scrub
If pores are clogged with dead skin cells, makeup residue and sebum, they will appear larger than normal.
Use a gentle scrub 1-2 times a week, depending on skin sensitivity. This will loosen and release the debris, so that pores can shrink and appear smaller.
2. Try A Chemical Peel
This article suggests using a chemical peel to treat large pores.
Dermatologists can provide the peels, but you don't have to go to a dermatologist. You can visit your local esthetician for a lower strength peel that can help shrink pore size for a much lower cost.
3. Wear A Sunscreen
The ultra violet rays of the sun can wreak havoc on your skin. Not only can it cause skin cancer and damage, but it can also make the pores on the skin larger.
You should always wear a sunscreen of at least 30 SPF whenever you go outdoors for any length of time. For extra protection, you can always wear a brimmed hat and sunglasses.
4. Use A Facial Mask
Try using a clay based facial mask on a regular basis. This will decrease the oil on the skin and help shrink pore size, as well. You will notice that your skin will appear smooth and brighter, making you appear more youthful.
5. Choose Products Wisely
When your large pores are from excess oil production, you should avoid using moisturizers that contain oil. This will make the issue worse and your pores will look even bigger.
On the contrary, facial cleaners that contain oil are helpful for oily skin. The oil in the cleanser actually binds to the oil on the skin's surface and helps wash it away.
Products with glycolic or lactic acid work well to rid the excess oil from the skin. It also helps to dissolve any debris that has built up inside the pores. This method is like a weaker version of a chemical peel.
6. Remove Makeup
When the pores are clogged with makeup residue, they will expand and appear larger.
By removing your makeup at night when you go to bed, you can prevent this from happening. You will also notice that you will have less breakouts and your skin will appear overall healthier.
Conclusion
By implementing the tips above you will not only be shrinking pores, but you will also be treating your skin. You will notice that your skin will look and feel great!
To take healthy skin one step further, stay hydrated by drinking plenty of water. It is recommended to drink half of your weight in ounces on a daily basis.
Also incorporate a healthy diet into your lifestyle. Avoid processed and fried foods and eat green, leafy vegetables regularly. It is true that you are what you eat.
For further reading, check out: Why Your Skin Has Different Winter And Summer Needs and Send Your Under Eyes Packing With These 5 Tips.
Image: Flickr