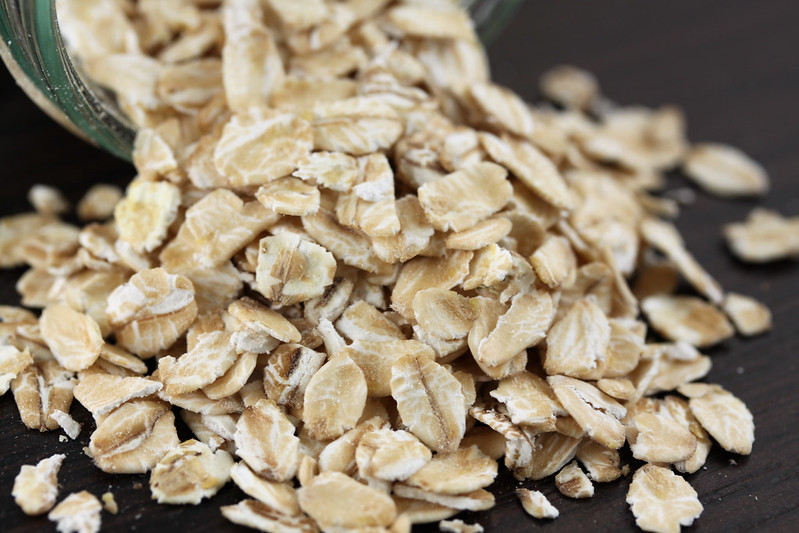 Natural ingredients you can use at home to improve your skin can be easily found in most pantries.
Despite what you may been lead to believe, great skin doesn't have to cost a fortune. You can easily give your skin a healthy glow with things you most likely have on hand.
Another bonus to using natural ingredients on your skin, is that you won't have to worry about your skin absorbing harsh chemicals. Many additives and chemicals are used in the production of commercial skin care products.
Allergic reactions, skin inflammation or irritations are more probable when using commercial products. We can never be sure how our skin will react to certain chemicals.
As an alternative, let's take a closer look into some natural ingredients to improve your skin:
1. Oatmeal
You may not realize that oatmeal is not just for breakfast. It can also be a healthy part of your weekly skin regimen.
Oatmeal works great when used in facial masks, if you are looking to treat inflamed or dry skin.
2. Cucumbers
This article suggests adding equal parts of oats and water in a blender or food processor, along with a bit of honey. Apply it to the face and gently lather the mixture, to use as a light scrub. This will soothe the skin, as well as remove any buildup of dead skin cells.
If you have excess oil on the skin or acne issues, you may want to try incorporating cucumbers in your skin care routine.
This article reveals that cucumbers have natural ingredients that will actually help remove excess oil from the surface of the skin.
Cucumbers are very hydrating when eaten, as well as when used topically on the skin. Diluted cucumber juice can be used as a skin toner. This will remove any excess makeup and debris left behind after cleansing. It will also help to balance the pH on the surface of the skin.
3. Papaya
There are numerous benefits to using natural papaya on the skin. As stated in this article, papaya is chock full of vitamin C, which is an incredible antioxidant. It also contains high amounts of vitamin A, which acts as an exfoliant.
Papaya is highly moisturizing, which will help to ease dry skin and plum up fine lines and wrinkles. You will also see that papaya is great for lightening dark spots and scars on the skin. Papaya also works very well to help treat acne and inflammation.
To make a papaya face mask, just simply mash the papaya with a fork until smooth and add a little milk. You can also add honey. Mix until smooth and apply to your face. Let it sit for 15-20 minutes, then rinse off with cool water.
4. Eggs
Eggs are one of the amazing natural ingredients to improve your skin. If you are looking to tighten the skin on your face, try using this method.
Simply separate an egg, removing the yolk. Using a fan brush, paint the egg white on your face in an upward motion. Let it sit on the skin until it dries. Once dried, lay a warm towel over your face to loosen the mask. Once soft, gently rinse off with lukewarm water.
Conclusion
As you can see, skin care doesn't have to break the bank. You can use the natural ingredients in your kitchen to give your skin the youthful glow you have always wanted.
For further reading, check out: Why Your Skin Has Different Summer And Winter Needs and 5 Ways Vitamin E Is Helpful For Skin Health.
Image: Flickr