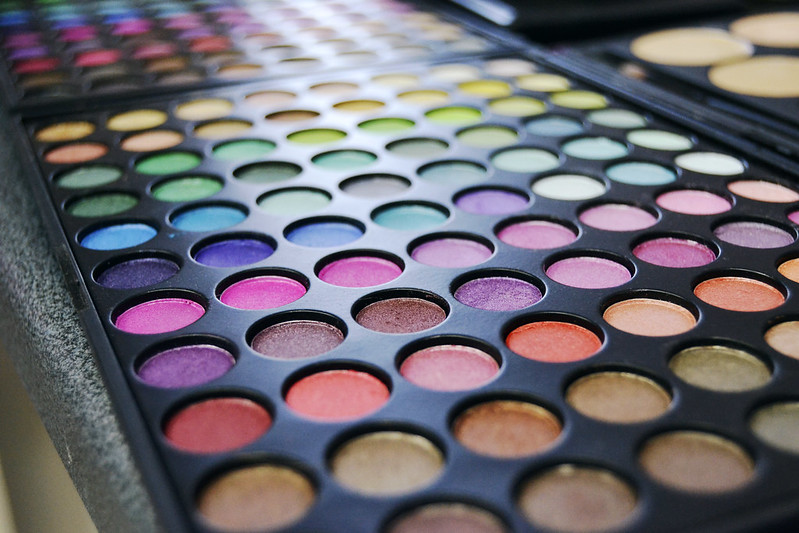 Makeup ingredients are probably the last thing on your mind when purchasing that new eye shadow.
The truth of the matter is, there are many cosmetic companies who add a number of very harmful ingredients to their products. Unfortunately, the cosmetic industry is not regulated by the FDA, so toxic chemicals are found in many products on the market.
Protecting your skin by avoiding these makeup ingredients should be a priority. Always look at the labels on the products you put on your skin.
Let's take a closer look at which makeup ingredients to avoid and what can happen if you don't:
1. Phthalates
This article reveals that phthalates are found in many cosmetics across the board, such as nail polish, perfume, lotions, hair spray and others.
Phthalates have been suggested to be a carcinogen, meaning it could possibly cause cancer. It has also been linked to the disruption of hormones.
2. Oxybenzone
When looking at the makeup ingredients label, seek out the words "Dibutyl phthalate", which is a known phthalate.
Oxybenzone is mostly found in sunscreen products. This article reveals that it is one of the most harmful ingredients that can be found in sunscreen.
It can act as estrogen, which can alter the production of sperm in animals. Oxybenzone can also be a precursor for endometriosis in women, as shown in this study.
3. Sodium Laurel Sulfate and Sodium Laureth Sulfate
These harsh sulfates are commonly found in many cosmetic cleansing products. They are known to cause allergic reactions and irritation of the skin.
Sodium Laurel Sulfate (SLS) and Sodium Laureth Sulfate (SLES) have been linked to the disruption of the endocrine system in the body.
4. Hydroquinone
Some skin lightening products may contain hydroquinone. Those products have been linked to cancer and toxicity of the organs. Avoid using any products that contain this ingredient.
If you want to lighten your skin, stay out of the sun and use products that contain Vitamin C, instead.
5. Parabens
You can find parabens in many cosmetic products. Parabens have been linked to cancer and should be avoided.
There are numerous cosmetics on the market which are paraben free. Opt to using those instead.
6. Mercury and Lead
The United States has not banned the use of lead and mercury in their cosmetics. You can find it in many products, such as makeup and lip cosmetics. These chemicals can be toxic to the reproductive system.
Avoid all use of anything which has lead, mercury, acetate, chromium on the label.
Conclusion
Avoiding the makeup ingredients listed above is just one component of healthy skin. There are also other important points you should keep in mind.
Always wear sunscreen when going outdoors. Apply it to all areas of skin that will be exposed. Many foundations and other products contain sunscreen, but it is best to also add a layer of sunscreen under your makeup.
It is also a good idea to wear sunglasses and a large brimmed hat, to shade your face from the harmful ultra violet rays of the sun.
Removing your makeup at night is very beneficial to the skin. When we neglect taking off our makeup, our pores become clogged. This can cause acne and other skin inflammation.
Once cosmetics are removed, apply a night cream to seal in moisture and deeply nourish the skin overnight.
In the morning, you can cleanse with a cleanser for your designated skin type. Follow up with a toner, serum, eye cream, sunscreen, moisturizer and then your makeup for the day.
For further reading, check out: Acne Breakout? 5 Tips To Clear Your Complexion and 6 Super Foods For Skin Radiating Benefits.
Image: Flickr