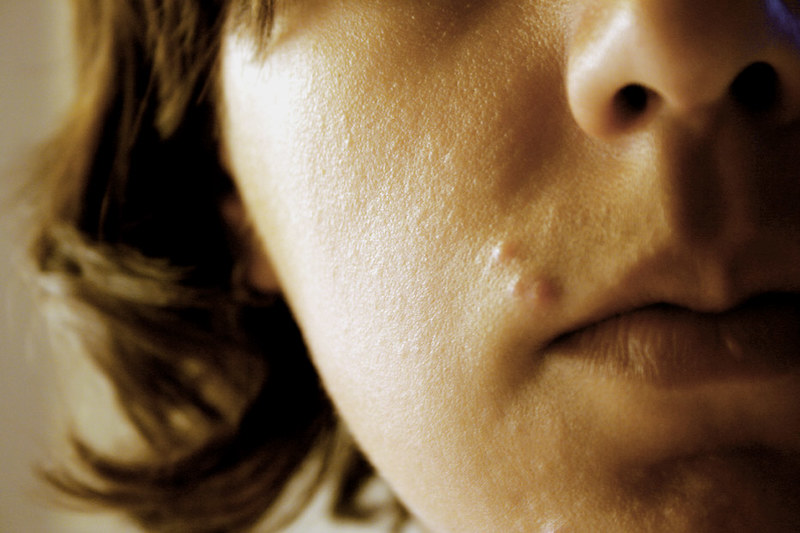 To reduce acne, you may not have considered facial massage as an option. Actually, rubbing your face is an excellent means to combat acne flare ups.
According to the American Academy Of Dermatology Association, it is revealed that acne is the most common skin condition in America and it affects up to fifty million people a year. Acne can develop at any age, but is primarily targeted toward people between the ages of 12 and 24.
What Causes Acne?
Before we get into ways to reduce acne, lets' talk about what causes it in the first place.
Below are several key factors that can cause acne prone skin:
Hormones – One of the main reasons we may experience acne, is the increase or fluctuation in hormones. This is why teenagers and women who are going through menopause often experience breakouts.
Birth control pills can also have an effect on the skin. It also goes hand in hand with the menstrual cycle and why acne is more prominent around the time when females have their period.
Stress – When our body experiences stress, a natural hormone called cortisol is released. When this happens, the sebaceous glands in the skin start to produce more oil.
The dead skin cells that are on the surface of the skin will combine with the oil and clog the pores. When this happens, acne will develop.
Diet – This study shows that ingesting an abundance of sugar can wreak havoc on the skin, causing acne. To reduce the risk of developing acne, avoid eating high glycemic foods and stick to fresh fruits and vegetables.
Dairy has also been shown to influence the presence of acne.
Reduce Acne With Massage
Regular facial massages can be extremely beneficial to reduce acne. The process of stimulating the skin can loosen up the debris and cell buildup that is clogging the pores.
Professional acne facials are available at most spas. Regular treatments will provide healthier and glowing skin. Not only will you see an improvement in your inflammation, but the experience is relaxing as well.
You may find that you don't have the time or the budget to see an esthetician on a regular basis. Don't worry, you can still receive the same benefits when you take care of it yourself.
Cleanse Skin
First, wash your hands before touching your face.
Wet face and choose cleansing products geared toward acne prone skin.
Apply cleanser with fingertips and rub in circular motions over face, paying attention to the chin, cheeks, forehead and nasal area.
Rinse thoroughly.
Massage Skin
Apply hempseed or jojoba oil to hands.
Starting at center of chin, use the fingertips on the first three fingers of each hand and firmly massage along the jawbone to the bottom of the ear. Repeat three times
Using the same motion, continue to the middle of the chin, to the middle of the ear. Repeat three times.
Perform the same motion over the cheekbones and across the forehead. Repeat three times.
When massage is complete, lay a hot towel over the face for three minutes to open pores.
Conclusion
To reduce acne, a healthy diet should be a part of your daily lifestyle. The best food choices would be healthy green vegetables, plenty of water, along with low sugar and low carbohydrate foods.
You should always use facial skin care products that are specifically made for acne prone skin. Your skin should also be cleansed daily to remove makeup, dirt and cell buildup from the surface.
Visit your favorite esthetician on a regular basis for facials and further skin analysis as your skin improves. Once you reduce acne on your skin, you will need to change up your skin care routine. Your dermatologist and/or esthetician will be able to assist you on the plan of action.
For further reading, check out: The Best Oils For Facial Massage and Simple Under Eye Massages To Reduce Bags.
Image: Flickr