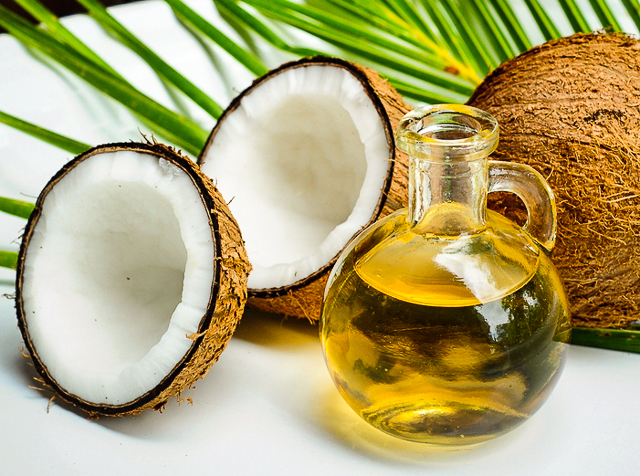 Using a non-abrasive cleanser, can be a part of a healthy, daily skin care routine.
There is a time and a place for abrasive cleansers, such as scrubs, but you should avoid using them every day. Even the toughest skin can be damaged on the microscopic level, if scrubs are used too often.
Let's take a look at why you should be using a non-abrasive cleanser:
Abrasive Scrubs Contain Harmful Ingredients
On the contrary, this type of scrub is actually harmful to the skin, as this article suggests. The sharp edges of the nut shells cause micro injuries to the surface of the skin. The skin's texture will actually become uneven, because the edges of the nut shells are are sharp and jagged.
Many facial scrubs are made with the ground up shells of apricots or walnuts. It is said, that these tiny particles will help to slough off the dry skin cells. It is usually claimed that this type of scrub will leave the skin bright and healthy.
A Non-Abrasive Cleanser Is More Gentle
Since non-abrasive cleansers are more gentle on the skin, you can use them more often, without damage.
Choose a cleanser that is geared towards your skin type. Avoid using a cleanser for oily skin if you have dry skin and vice versa.
Some Scrubs Harm The Environment
Due to the damage that the ground nut shells caused to the skin's surface, cosmetic companies developed facial scrubs that contain microbeads. The beads in this type of cleanser are much gentler on the skin, but they have built up in the ocean.
This article reveals that in 2017, the United States put a ban on the use of microbeads in personal products, such as facial scrubs. Not all countries have followed suit.
Let's take a look at how to make your own non-abrasive cleanser for your face:
Coconut Oil Cleanser
Coconut oil is an excellent natural remedy for many things, and it is great to keep on hand to use as a non-abrasive facial cleanser.
To use, simple place a small dollop of coconut oil in your palm and rub your hands together to liquefy it. Gently apply the oil to the face, using a circular massage motion with your fingertips.
Apply a warm, damp towel to the face, sit back and relax until it completely cools. Remove any excess oil by patting your face with a dry, soft washcloth.
Honey and Lemon Cleanser
Combine a tablespoon of honey with juice from a half of a lemon and apply to the face. Let this sit on the skin for around twenty minutes. Gently rinse off with warm water.
This cleanser works as an astringent and contains Vitamin C, which is a great skin brightener.
When Should You Wash Your Face?
This article recommends that you should cleanse your face twice a day, unless you have sensitive skin. Morning and night are the ideal times to wash your face. You want to be sure to remove any oil, dirt or makeup from the skin before going to bed.
Conclusion
Facial scrubs and cleansers each have their place in your skin care regimen. Although, you should never substitute one for the other. Use a non-abrasive facial cleanser before your facial scrub to remove and loosen any buildup of oils or cosmetics.
To further care for your skin, you should always protect it from the harmful ultra violet rays of the sun. To do this, wear a sunscreen of at least 30 SPF when going outdoors and reapply as directed on the label. Also, it is a good idea to wear sunglasses and a wide brimmed hat to protect the skin on your face from the sun.
For further reading, check out: Forehead Wrinkles, Causes & How To Stop Them and Why Your Skin Has Different Summer And Winter Needs.
Image: Flickr