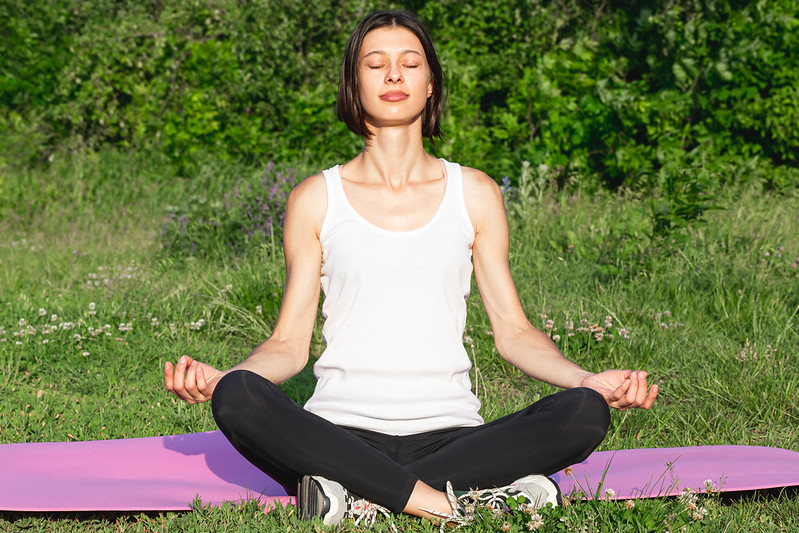 This article reports that meditation originated in India around 1500 BCE. Some researchers think that it is possible that meditation could have started even earlier, possibly back in 3000 BCE.
Meditation is a way to not only relax the mind, but it soothes the body as well. This is one of the many reasons that it has become so popular in recent years.
Incorporating Meditation In Your Life
The first thing you really need to do, is to make a commitment to yourself to find time to meditate on a regular basis. Sometimes, you may only be able to do it twice a week and other times you may be able to fit it in daily.
Let's Begin
You should wear comfortable, non-restrictive clothing, if possible. Some people prefer to sit upright and others find it easier to meditate while laying down. Do what you find the most relaxing.
Start out with a few minutes a day. Breathe in and out slowly. Be mindful of the way your breath feels when it enters and exits your body. Let you mind release any negative or intrusive thoughts.
The more often you practice sitting in silence, the more natural it will become and the better you will feel. Some basic guidelines for meditating are recommended in this article.
Let's take a closer look at the benefits of anti-aging meditation:
Anti-Aging Meditation Reduces Stress
As revealed in this study, regular practice of mindful meditation significantly reduced the symptoms of PTSD. It is also known to reduce stress levels of an average day.
Meditation calms the body, which reduces the production of the stress hormone, cortisol.
Anti-Aging Meditation Enhances Quality Of Sleep
When the body is in a more relaxed state and there is a decrease in cortisol and adrenaline, it is easier to fall asleep and stay asleep. Anxiety is reduced, so the mind is more at ease, allowing you to to get a good night's rest.
Lack of sleep can become detrimental to your health, contributing to other disorders and diseases. Practicing mindful meditation on a regular basis will help your body to heal and will give your mind a rest, as well.
Anti-Aging Meditation Lowers Blood Pressure
If you are one of the many people who suffer from hypertension, otherwise known as high blood pressure, meditation would be beneficial to you. Since this practice calms the body and reduces stress, it in turn lowers blood pressure.
High blood pressure is linked to heart attacks and strokes, as well as dementia. It is worth taking a few minutes of your day to meditate and alleviate the possible risks involved with hypertension.
Anti-Aging Meditation Reduces The Risk Of Alzheimer's Disease
This study revealed that participants who were experiencing memory loss, listened to music and/or meditated for twelve minutes each day for twelve weeks. The results showed an improvement in their memory.
Anti-Aging Meditation Benefits Mental Health
Due to the stress reducing elements of meditation, it is also extremely beneficial in reducing anxiety and helping overall mental health.
The act of being still and quiet, will calm the mind and worries seem to lessen when we focus on our breathing. Anxiety can create many other health issues, so using meditation as a coping tool is highly recommended.
Conclusion
The benefits of incorporating anti-aging meditation into your schedule, are essential in leading a longer and healthier life. You will feel better on the inside and it will show on the outside. You will be happier and your body will feel good too.
For further reading, check out: The Top 4 Foods That Age Your Skin and Aromatherapy For Your Face – Everything You Need To Know.
.
Image: Flickr