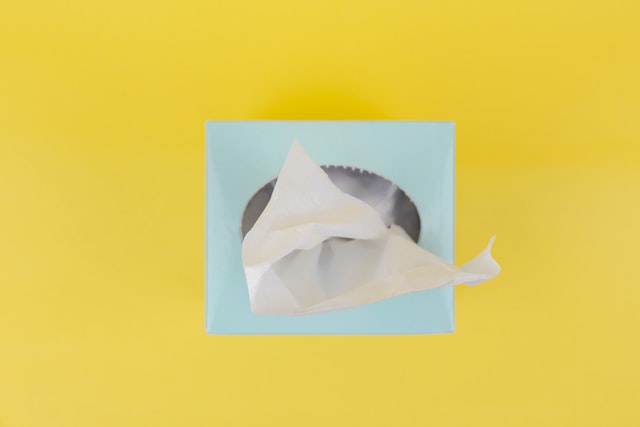 There's nothing more frustrating than returning home from a long day or night out and taking off your makeup…or, worse, with wipes. The beauty industry has repeatedly emphasized how bad it is to take your makeup off with wipes. So, if you've been waiting for it, here's how to remove makeup without wipes.
Why Should You Ditch Makeup Wipes?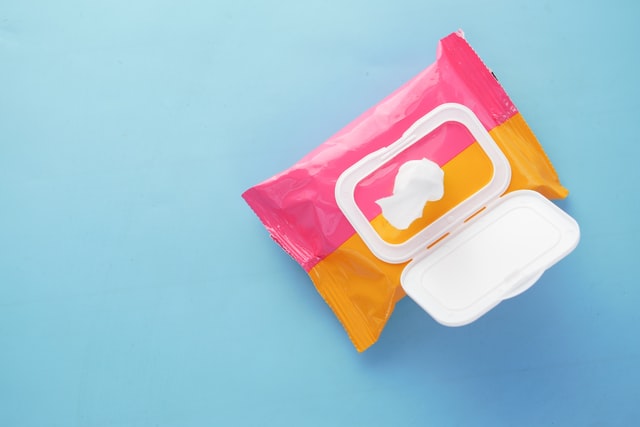 If you've been on the beauty side of the internet long enough, you might know of the infamous "Wipes or No Wipes" debate. It's been going on for quite a while. For so long, makeup wipes have been the go-to beauty item for removing makeup, prepping the skin, smoothing out lines or creases, etc. It wasn't until recently that the tables turned. Skincare gurus, enthusiasts, and the skin-centric YouTuber channels started churning out literal campaigns against them. What happened?
They Aren't Even Made For Removing Makeup
Face wipes or baby wipes are not made to clean your face, and they often leave behind lots of dirt, oil, and grime on your skin. Sure, they may remove some of your makeup and the surface stuff. Still, they just aren't made to effectively break down the components of makeup, oil from your skin, and dirt accumulated throughout the day.
They Are Too Harsh
Experts say that makeup wipes or baby wipes are not made for this particular purpose. Wipes are harsh on the skin – all that rubbing and scrubbing can't be good for you. Using wipes to rub off your makeup can lead to irritation from residual grime, increased breakouts, and sensitivity.
They Make Your Skin Age Faster
Using face wipes for a long time will severely dehydrate your skin by stripping it of its natural oil content and compromising its pH. Secondarily, pulling and tugging at your skin using wipes can cause your skin to age a lot faster. All of this happens without any effective cleansing whatsoever. Avoid this by using the proper cleaning methods and incorporating facial exercises into your skincare routine.
They're Not Good For The Environment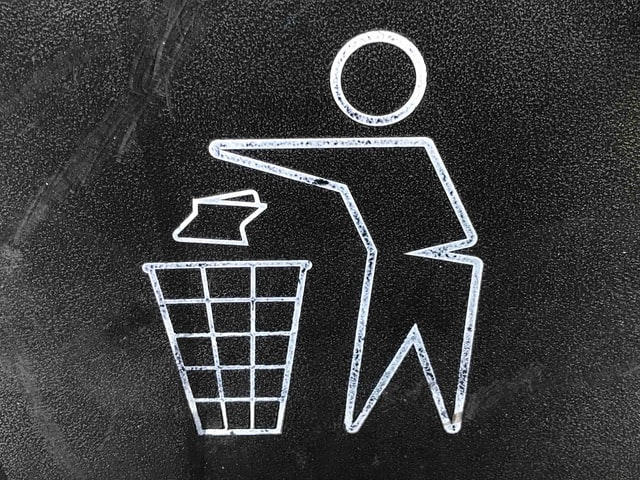 Thankfully, the beauty and skincare industry is slowly moving past the chaotic era of environmentally harmful products and practices. Disposable makeup wipes do not fit in with the movement, as we have reached that point where recycling isn't enough. Reducing waste is the next cause.
Makeup wipes are one of the industry's most-used single-use products that are hard to decompose and end up in landfills for many years. It can take at least a hundred years for one single wipe to decompose fully to put things in perspective.
Wipes Alternative
Micellar Water
Micellar water isn't a newbie on the skincare block. It has solidified itself as one of the most popular go-to items for removing makeup, and rightfully so. Micellar water is a gentle cleansing agent containing suspended surfactant molecules -molecules made to break up oil and dirt. The science behind this is simple: surfactants are like oil molecules suspended in water. Water can't break down oil, but oil can do just that. This makes it easier to remove makeup, and it's much more effective than using wipes.
What's more, using micellar water can be sink-less. So, you're strung out from a busy day and need to take off your makeup before bed without getting up? Pour some micellar water onto a cotton pad and gently wipe over your skin—no need to rinse off. You'll wake up with clean and hydrated skin and no regrets.
Oil Cleansing
We have all done questionable things in the name of skincare. However, oil cleansing is not as bad or uncomfortable as it sounds. No, it won't leave your skin oilier and dirtier. Using oil cleansers has become an increasingly popular practice in the past couple of years as it's pretty logical and practical. Again, oil melts down oil and breaks down makeup.
Oil cleansers are also formulated to penetrate your pores and attract and lift away other impurities. The steps are simple: apply an oil cleanser to your face until your makeup is melted, then wet your hands and rub gently. The cleanser will start to foam, and then you can towel dry or rinse. Follow up with a facial cleanser for a deeper cleanse.
Gel Cleansing
There's only one significant downside to gel cleansing: it won't work for eye makeup. So, if you're looking for how to remove waterproof mascara or any other eye makeup, skip this one. Gel cleansers are generally oil-free and work by gently buffing away makeup and impurities. They're also impressively hydrating and leave a smooth finish after. Remember to wet your face slightly before applying the gel. Rub gently until it starts to lather and massage for a few minutes.
Aloe Vera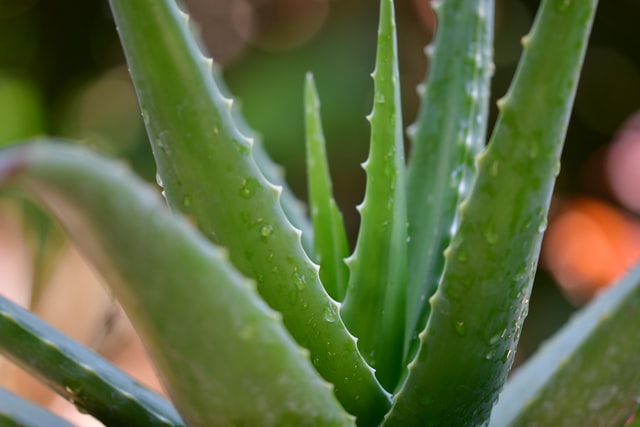 Aloe vera is as natural as they come. Good ol' Aloe isn't only good for soothing wounds, inflammations, and the occasional sunburn. It has many antioxidants and moisturizing properties that make it gentle and effective in removing makeup. This is especially recommended for people with sensitive skin. Aloe vera is an excellent alternative to wipes and oil-based removers. Plus, it's gentle enough for your eye area.
Cream Cleansing
If you often worry about dehydration, cream cleansing might be the best way to remove makeup for you. Cream cleansers are pretty similar to gel cleansers specially formulated for dry skin that feels tight after cleansing. These cleansers leave your skin feeling super hydrated and are easy to use.
Pat some onto your face and slather it until the makeup melts. Let it sit for a bit, then rinse off and pat dry.
Coconut Oil/Olive Oil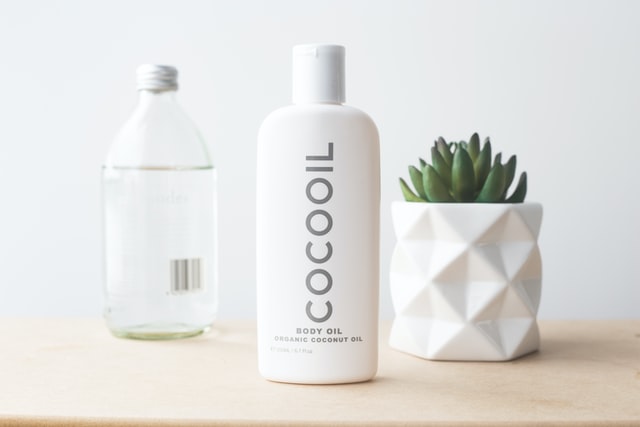 Don't have a dedicated oil cleanser on your dresser? No problem. Coconut oil, olive oil, and other summon household oils are excellent for removing makeup. Again, science saves the day. You may worry about these oils clogging your pores, but double cleansing with oils is about as spot-on as you can get, especially when you're in a pinch.
You have to warm up some oil with your fingertips and wipe it all over your face. Your makeup will melt quickly, leaving you ready to follow up with a mild cleanser or face wash.
Cleansing Balms
So, if you have found yourself in front of your mirror thinking of how to take off waterproof mascara, here it is. Cleansing balms are best incorporated into a double cleansing method. You start with a cleansing balm and finish with a facial cleanser. These balms deeply purify your skin and lift makeup and dirt right off without harshly stripping your skin.
Balms often have a smooth, silky feel and leave your face feeling calm and clean. The second step of the double cleanse may include a gentle foaming cleanser to take off any residual makeup.
Soap and Water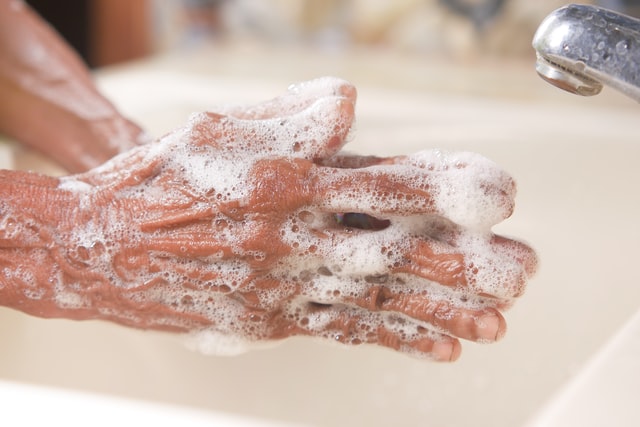 Ah, soap and water, the ever-reliable classic. Sometimes, your alternative is as simple as gently lathering on a gentle soap to cleanse and rinsing off with water. Nothing fancy. While this may sound a little off in the world of skincare gurus and beauty experts, soap and water can still work out fine for you. Depending on what type of makeup you've got on, using a gentle, fragrance-free soap bar and rinsing it off with water could do the trick.
Avoid using strong, harsh, or fragrance soaps and any hand soap. Wet your hands, rub the bar between your hands to form a nice lather, then gently scrub your face before rinsing off with water. Easy, makeup is gone.
Eco-friendly Makeup Removers
So, we've heard it all. Makeup wipes are bad for your skin and the environment. Here's how to remove makeup without wipes with a different type of wipes. A little confusing? Hopefully not. You can now swap out your disposable wipes for environmentally friendly wipes that are reusable, washable, and biodegradable.
These are often made of cotton, microfiber, or bamboo fabric, which are easy to wash and effective for removing makeup without traditional disposable wipes.
You'll always need a trusty makeup remover to come to your aid at the end of the day. Sometimes, the process can be so tedious that some of us take the lazy way out and go to bed without attempting. We do not recommend that. Instead, take a look at the list above, make your choice and make your skincare regimen easier to keep up with. Your skin will thank you for it. Find more tips on removing makeup without wipes here.