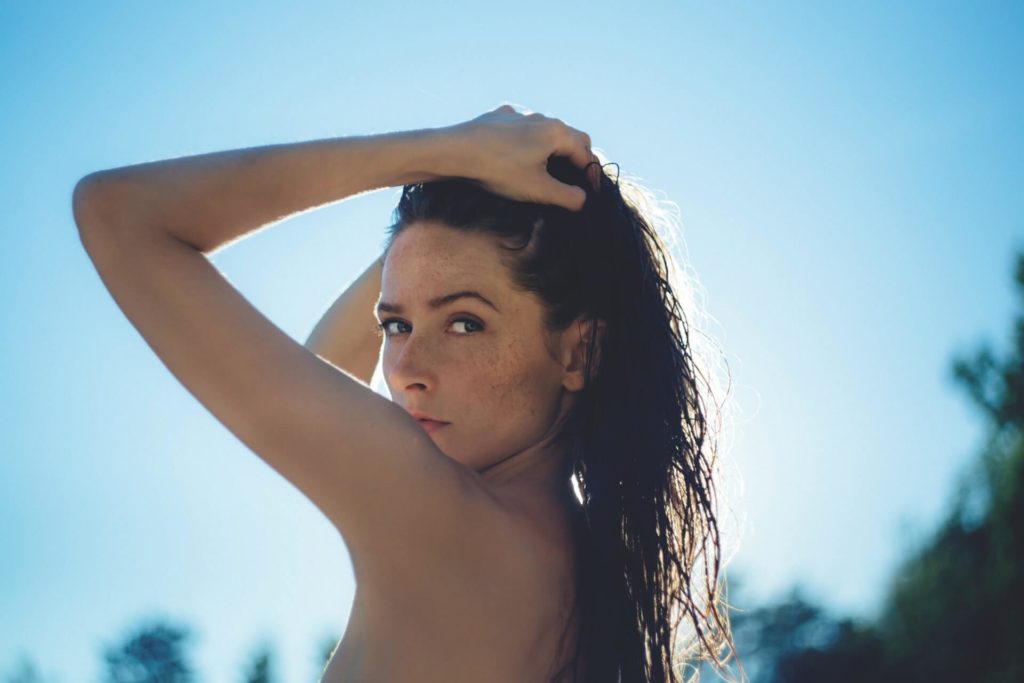 Our skin is the largest organ in our body, so with that in mind, it's really important to take care of it. If your skin is feeling dull and lackluster, then developing a routine will help nourish and energize your skin, so that you're glowing from the inside and out.
We've put together a list of budget-friendly ways that you can keep your face feeling refreshed without breaking the bank.
1. Be Gentle
Over-peeling and over-washing can almost guarantee aging skin, dehydration, skin irritation, and sensitivity, which is the opposite of what we want. This doesn't mean you should stop washing or exfoliating your face, it just means you need to be more gentle.
Physically being gentle when you apply products is essential rather than abrasively scrubbing. Avoiding chemical ingredients, such as perfume and detergents, will prevent skin damage. Try to stay clear of products containing Sodium Lauryl Sulfate (SLS) which can cause skin irritation, along with hot water which can cause inflammation.
2. Face Mist
Face mists are often used for a quick refresh, especially during the summer or in hot and dry environments. While it cools your face, it also gives your skin a glowy and dewy look.
There's a variety of face sprays on the market that accommodate different skin types. Although there are cheaper options available, making your own spray is the best way to be budget-friendly. While also being really easy to make, creating your own mists means you can use ingredients you know your skin will benefit from. Some popular mists are rose water for revitalizing and softening, chamomile to soothe, green tea for oily and acne skin, or peppermint for cooling properties.
3. Moisturiser
Moisturizing twice a day is recommended to help smooth and hydrate your skin, whilst also reducing fine lines. The best way to do this is by applying the moisturizer to your skin while it's still damp. When you've washed your face, gently pat your face until it's damp, and then apply a moisturizer that is best suited to your skin. The moisturizing cream will keep the water trapped in your skin, leaving your skin brighter.
You don't need to invest in expensive moisturizers to get the best results. Researching the ingredients that work best for your skin type will help narrow down the product you need before you look for budget-friendly moisturizers that are just as good as expensive brands.
4. Face Masks
Easy to apply, quick and relaxing, face masks have many benefits to help refresh your skin. Face masks can hydrate, refine pores, reduce fine lines and give a more even skin tone and they don't need to cost the earth.
Making a homemade face mask is a fun and budget-friendly way to look after your skin. It's likely you will already have the ingredients in your cupboard or fridge. Choose from ingredients like avocado, honey, egg whites, oats, or brown sugar, depending on the results you want.
5. Hydrate From the Inside
One of the most simple (and budget-friendly ways) to refresh your skin is by drinking plenty of water. Drinking water will prevent pimples, flush out toxins, moisturize, and reduce wrinkles. It stops your skin from dehydrating, as it does with other organs in your body, which prevent your skin from becoming dry and itchy, for a better overall complexion.
Final Thoughts
Adopting a more gentle approach to your skincare routine is a great place to begin refreshing your skin at an affordable price. It doesn't need to be a complicated routine, in fact, a simple practice will probably have more impact. Drinking water, moisturizing, and being gentle with yourself will keep your skin refreshed and happy for a long time. To learn more about caring for your face, take a look here.