Makeup can accentuate your natural features and help you feel confident and authoritative. While it may be enjoyable to put on makeup, removing it is less so, especially if you have sensitive or delicate skin. To help you, we will list several methods of removing makeup without damaging sensitive skin.
Makeup Removal Methods
There are multiple ways of removing makeup without wipes. Despite their convenience, makeup wipes can cause damage and irritation to your skin. You may benefit from using other methods that use natural ingredients to remove your makeup.
Cleansing Oil Products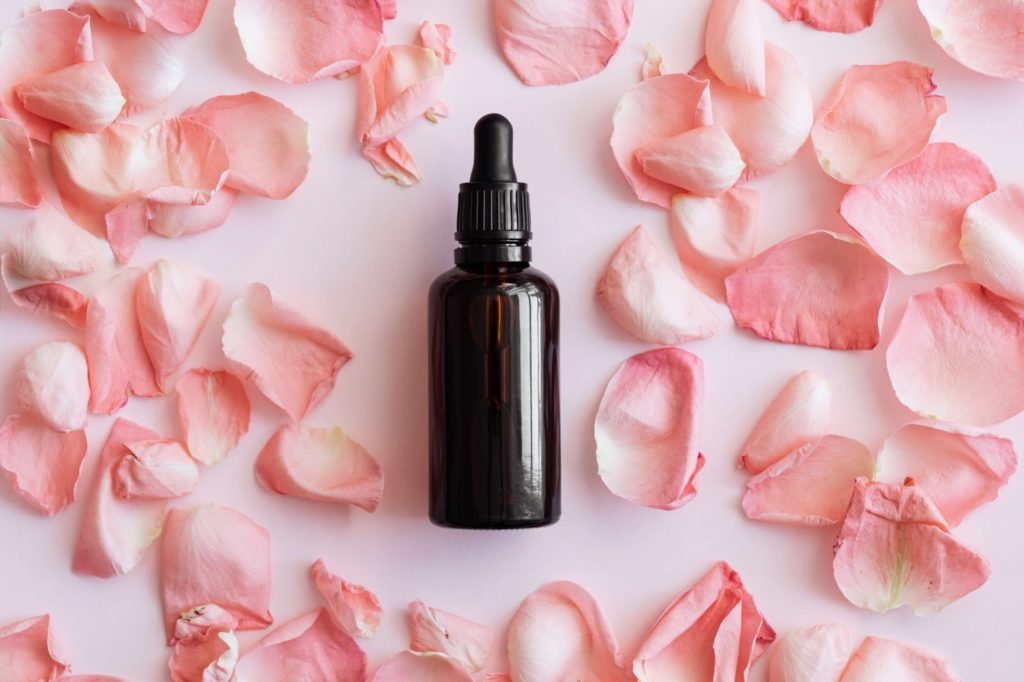 Oil cleansers have become popular in recent years due to their effectiveness in removing makeup and cleaning your skin. They also help strengthen your skin and prevent moisture from escaping. They are typically plant-based and have ingredients to soothe and hydrate your skin. They can also absorb dirt and the natural oil on your face.
Some types of cleansers may be detrimental to your skin. Cleansers that contain lighter oils such as grapeseed or lavender tend to be suitable for oily skin. Sunflower oils have proven effective for dry skin.
Using Cleansing Oil Product to Remove Your Makeup
Step 1: Wash your hands thoroughly and ensure that your hair is tied or contained. You must also remove any eyelash extensions, fake eyelashes, or other forms of eye decorations.
Step 2: Pour the oil cleanser onto your hand and rub your hands together to coat your fingers and the top parts of your palm.
Step 3: Place your fingers on your cheeks and massage downwards in a circular motion. Make sure that you rub the oil across all parts of your skin with makeup. Ensure that the oil cleanser you use is not harmful to your eyes.
Step 4: Wash the oil off your hands and use your clean, wet hands to rub most of the oil away. Massaging your face with water will help to break down the makeup further.
Step 5: Rinse your face with water until you remove oil residue, and then use a clean and dry towel to pat your face until it absorbs the water. Make sure you do not wipe as this could irritate your skin.
Baking Soda and Honey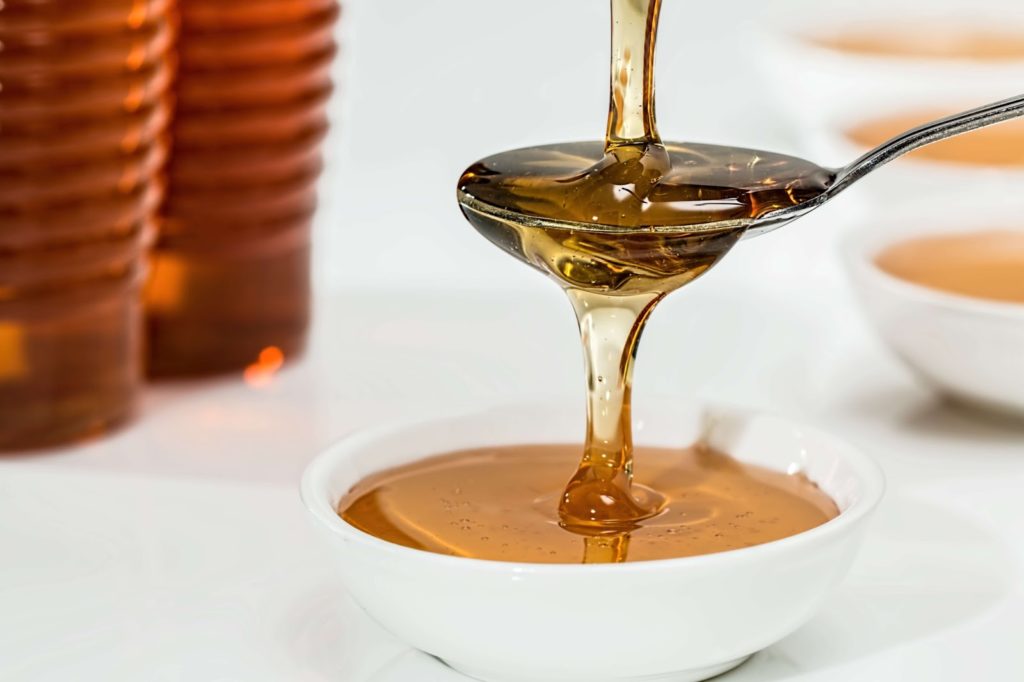 Baking soda and honey have non-toxic and natural ingredients. Both ingredients should be readily available in a standard kitchen, making it convenient for makeup removal. With anti-inflammatory and hydration properties, the ingredients can also help your skin feel more moisturized and give you a glowing complexion.
Using Honey and Baking Soda to Remove Your Makeup
Step 1: Wash your hands and make sure your hair is out of the way. You should remove any eyelash extensions or other eye decorations.
Step 2: Create a mixture using one tablespoon of raw or natural honey and half a tablespoon of baking soda.
Step 3: Pour water onto a clean cloth to feel damp to the touch but not soaking.
Step 4: Dip your cloth into the mixture and place it on your face. Massage the mixture onto your face in a circular motion until you cover all the areas with makeup.
Step 5: Remove any honey or baking soda on your hands and wash the mixture off your face with clean water.
Step 6: Once your face is clean, use another dry towel to pat away the water.
Aloe Vera and Oil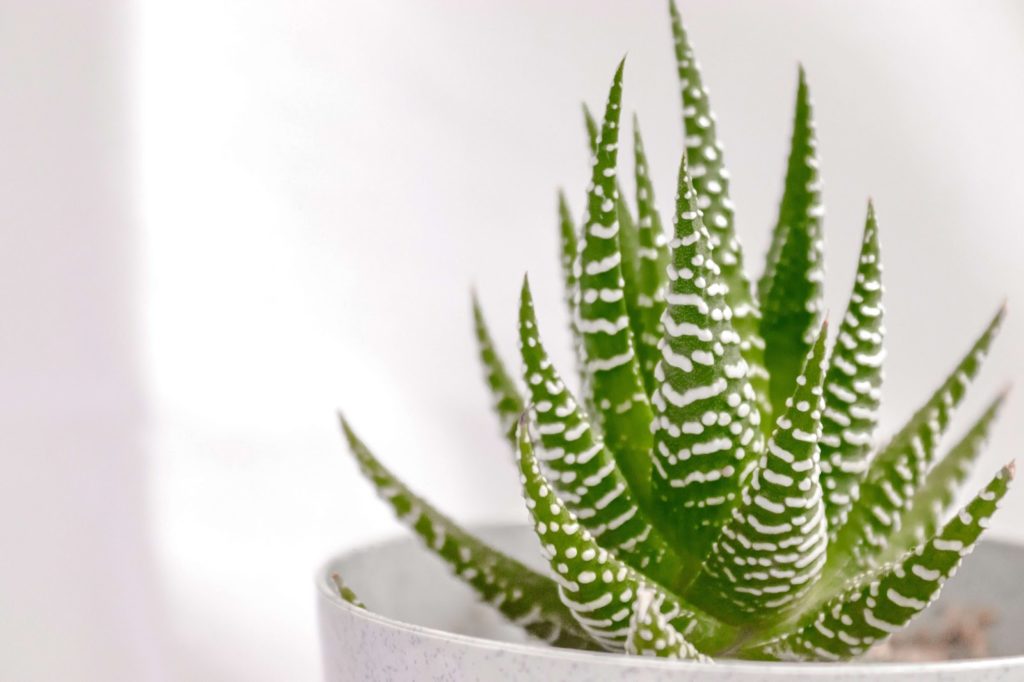 Whether you have dry, oily, combination, or sensitive skin, aloe vera is an excellent ingredient due to its protective and hydrating properties. By containing antioxidants and vitamins, it can reduce irritation and the appearance of pimples. It is also a natural ingredient, free from harsh chemicals that can damage your skin.
Using Aloe Vera and Oil to Remove Your Makeup
Step 1: First, clean your hands and tie or constrain your hair. You must then remove any eyelash extensions or eye decorations.
Step 2: Mix around 32g of aloe vera gel and the same amount in the oil of your choice.
Step 3: Pour the mixture onto your clean hands and rub your hands to coat your fingers and palms.
Step 4: Massage the aloe vera mixture onto your face in a downward circular motion until you cover all the areas with makeup. Leave this on your face for 1 minute.
Step 5: Use a towel to remove most of the mixture and rinse your face with water to remove any other residue.
Step 6: Once your face has been thoroughly washed, use a dry towel to pat away the water.
Removing Eye Makeup
It is easy to remove eye makeup using suitable cleansers. When removing eye makeup safely, you can use a cotton pad or clean washcloth. You should refrain from using cotton balls as they often contain tiny fibers that easily wipe onto your eyelid.
Wash Your Hands and Prepare all Items
Start removing eye makeup by washing your hands and ensuring that your hair is tied. Use a hair tie to ensure no stray hair gets on your face. Next, prepare the necessary equipment: a cotton pad/washcloth and your choice of cleanser.
Remove Extensions or Fake Eyelashes
The second step is to remove all detachable accessories near your eyes. Remove any eyelash extensions or fake eyelashes to clean your natural eyelashes thoroughly; this will help you prevent buildup and potential infections.
Add Your Cleanser Onto the Cotton Pad and Place on Your Eyelid
Pour chosen cleanser onto your cotton pad. Ensure that it does not soak the pad entirely and that its back is dry or damp. Place it over your eyelid and keep the cotton pad on top for a few minutes.
Swipe in a Downward Motion
Once a few minutes have passed, swipe the pad downward until the top part of the pad reaches your eyelashes. Then swipe upwards in a 'J' shape over your eyelashes.
Repeat Steps 3 and 4
Discard your cotton pad and repeat steps 3 and 4 on your other eye. Continue with this step until you see no visible makeup on your eyes. Once no makeup is present, use water to remove the cleanser and any residue from your eyes.
Why Forgo Makeup Wipes for Sensitive Skin?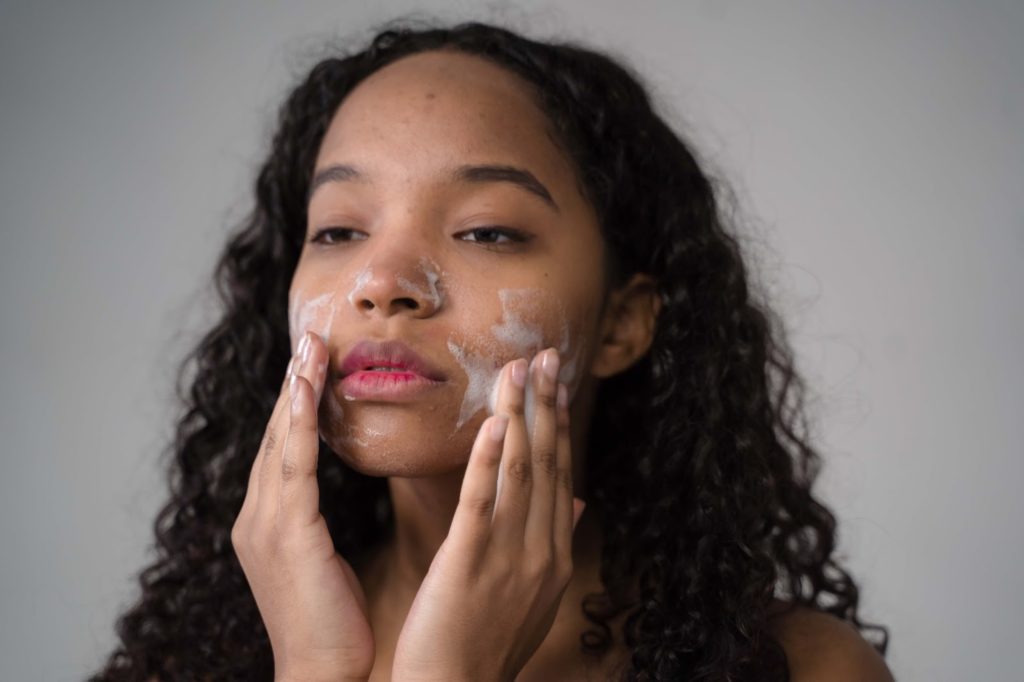 Makeup wipes should be the last option as a makeup removal for people with sensitive or delicate skin. Makeup wipes break down the components in your makeup; they do not cleanse and clean your skin. As a result, makeup wipes can leave a residue that causes irritation, pimples, etc.
For those with delicate skin, makeup wipes can remove the natural oils on the surface of your skin, thus worsening your complexion. Many brands can also be exfoliants due to the harsh texture and chemicals on the wipes, thus creating small tears on your skin.
Conclusion
Makeup removal is essential in your nighttime routine, lest it causes breakouts, larger pores, rashes, and even infections. Luckily, you can remove your makeup using cleansers, soap, water, and other natural ingredients. Consider some of the effective methods above to help clear your makeup and keep your skin cleaner.
FAQs
How to Remove Makeup Naturally?
Several methods and ingredients can help you remove makeup naturally. Some swear by coconut oil in breaking down makeup. Another natural way is to use steam. Add hot water to an empty bowl and place your face above the water. Cover your head with a light towel to trap the steam.
What Should I Do After Removing Makeup?
After removing your makeup and ensuring that you've washed your face thoroughly, you can begin your nighttime skincare routine. A routine can involve moisturizer, toner, and other products for your skin type. A moisturizer can hold moisture in the outer layer of your skin, thus protecting it and preventing it from drying, and a toner can help balance the pH level of your skin.
Is Makeup Wipes Necessary?
No, makeup wipes are not necessary when removing your makeup. On the contrary, makeup wipes can cause skin damage and irritation due to the chemicals and alcohol contained in the wipes. As an alternative, there are natural cleansers that would work to remove all of your makeup and ensure that no residue remains on your skin.
What Happens If You Don't Wash Your Makeup Off?
Not washing off your makeup before sleeping can cause bacteria and dirt to seep into your pores. Increased exposure to germs can cause your skin to break out. Leaving makeup sitting on your skin can also cause the development of more noticeable pores, resulting in pimples and blackheads.