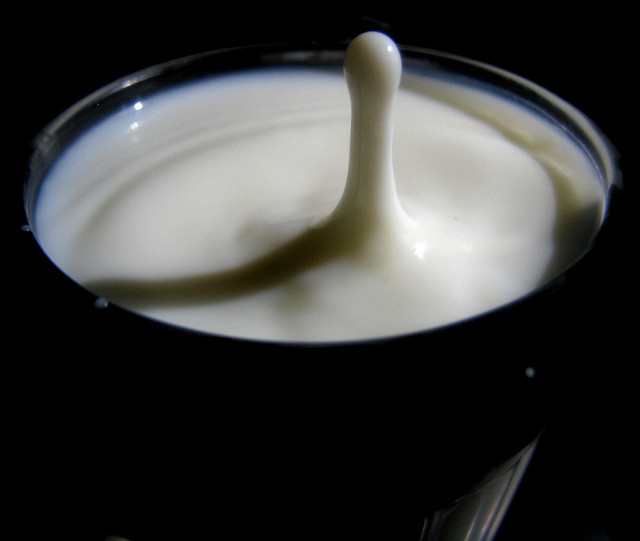 Many of us are concerned about the use of harsh chemicals on our skin.
Most makeup remover products on the market today are loaded with such chemicals, which can be harmful or toxic to the body.
This is especially true for those of us with sensitive skin. Chemicals can irritate the skin and cause breakouts or allergic reactions.
Let's take a look at several safe and natural ways to remove makeup, by just heading to your cabinet at home:
1. Milk
For those with sensitive skin, using milk as a makeup remover is an excellent choice.
Milk is a gentle yet effective remover of eye makeup such as mascara and eyeliner. It may not be as effective for thick foundation, but it works excellent on the eye area.
To use, dab a cotton pad in milk until saturated. Sweep over face and eye makeup. Gently rinse with lukewarm water until clean.
2. Witch Hazel
This article suggests using witch hazel to remove makeup. It is an herbal extract, which is derived from the witch hazel shrub. It has been a longstanding staple in the beauty industry for many years, due to its affordability and efficiency.
Witch hazel works extremely well on cleaning oils from the skin, so is a good choice for an all over makeup remover.
To use witch hazel as a makeup remover, you should dilute it by fifty percent with water. Soak a soft facecloth or cotton pads in the solution and gently cleanse face in a circular motion.
3. Oils
Applying oils to the face will dissolve makeup residue and cleanse the skin. You can use a wide variety of oils, such as: olive oil, coconut oil, sunflower oil, and many others.
To remove eye makeup, use a cotton swab dipped in oil to loosen the mascara from the lashes. Gently wipe away loosened makeup with a cotton pad or soft face cloth.
To remove makeup from the entire face, massage a dollop of oil into the skin for a minute or two. Next, place a hot washcloth over your face for another couple of minutes. Once washcloth has cooled, remove it from your face and wipe away any excess oil.
4. Aloe Vera and Honey
Most people are familiar with the healing properties of Aloe Vera, but it can be used as a makeup remover as well, by combining it with just a few other ingredients.
To make this all natural cleanser, combine equal parts aloe vera gel and raw honey. For each cup of this mixture, add two tablespoons of your favorite oil. Combine these ingredients until it forms a paste-like consistency. The leftover cleanser can be stored in the refrigerator to maintain freshness.
Apply the aloe vera paste to the face in gentle circular motions for a minute or two. Rinse away residue with a warm, wet face cloth.
Conclusion
Taking good care of your skin by using natural methods, will keep it healthy and and more youthful looking. Avoiding putting chemicals on your skin, is beneficial to your body internally as well as externally.
Not only are natural methods healthier for your body and skin, but they are more cost effective as well. Many of the ingredients are already in most people's pantry or can be easily obtained at the grocery store.
The natural choice is a wise one, due to convenience and ease of use, combined with the lower price point and effectiveness.
For further reading on ways to help your skin look more youthful, check out: How Does Drinking Hot Water Help With Anti-Aging and 4 Exercises You Can Do To Get Rid Of Necklines.
Image: Flickr