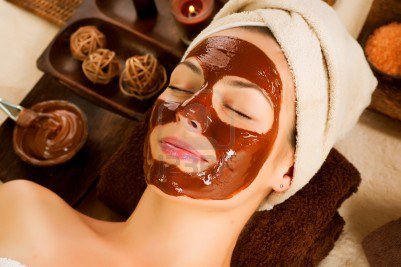 That awkward moment, when you look in the mirror and you see your skin sagging. It seems like just yesterday that your face and neck were firm. Back then, you had no wrinkles and your skin looked youthful.
When the signs of aging start to show, it can be a frightening realization. But you shouldn't be afraid of growing older. There is still time to improve the texture and elasticity of your skin, as well as prevent further sagging.
Incorporating the points below into your skin care routine, will help you have a more youthful appearance.
Let's take a look at several easy ways to improve sagging skin on the face and neck:
Skin Products
Using the proper skin care products is a must, when treating your sagging skin. This article recommends using anti-oxidant serums, such as vitamin C, vitamin E, ferulic acid, and resveratrol. It also suggests using a product at night, which contains retinoids, to help stimulate the production of collagen.
Don't forget to treat your neck and décolletage area, which is prone to signs of aging, as well.
Facial Exercises
Many of us are genetically predisposed to developing skin sagging around the mouth and nose area, also known as "jowls". When this happens, we can look much older than we actually are.
This article suggests the "Yawn Exercise" to help reduce wrinkles, tighten loose skin on the neck, as well as tightening the jowl area.
To perform the exercise, slowly open your mouth as wide as you can, as if you were yawning. Slowly close your mouth for 20 seconds. Repeat this exercise three times. This yawning exercise will work best if performed three times a day.
Facial Massage
Regularly massaging the face will help to stimulate blood flow to the skin. When this happens, the skin is supplied with more oxygen, which feeds the facial muscles. It also increases the collagen production, making the skin more plump and youthful looking.
Another benefit of facial massage, is that it relaxes the muscles in the face. When we are stressed, a lot of the tension is held in the face, which can cause wrinkles and signs of aging.
Receiving facial massage, or doing it yourself with a facial brush or your fingers, will result in a reduction of wrinkles and tightening of the skin. You will notice less skin sagging if you receive facials on a regular basis.
Preventative Maintenance
Don't forget about preventative measures as well. Be sure to wear a sunscreen of 30-50 SPF, along with sunglasses and a wide-brimmed hat. This will prevent further damage from the sun.
You also should stay hydrated, by drinking plenty of water. Eat a healthy diet, rich in fruits and vegetables, as well. Doing so, will keep your skin plump and it won't be dry or flaky, which causes further wrinkling and skin sagging.
Conclusion
The key to looking younger and preventing sagging skin is consistency. Develop a regimen that is easy to follow and write it down. Keep all of your skin care products handy, so you can access them easily and put them to use.
You should also determine the times during the day that you will be able to regularly do your facial exercises. For example, you can schedule them during your nightly bath or while you are on your lunch break. If you pencil your facial exercises into your planner, you will be more likely to do them and get into the habit. Before you know it, it will be like second nature and will automatically become a part of your daily life.
For further reading, check out: 3 Reasons You May Look Unhappy When Looking In The Mirror and Which Facial Exercises Should You Do To Maintain Firmer Skin.