Having silky smooth skin doesn't have to be unattainable. Numerous solutions can help you retain youthful looks, tighten your skin, and improve your complexion. DermaWand is one such solution. But does DermaWand work to improve your skin effectively? Read more to find out.
DermaWand in Detail
DermaWand is a hand-held, electrical beauty product that aims to reduce the appearance of wrinkles and give you noticeably smoother skin. Other advertised effects include smaller pores, tighter skin, no under-eye bags, fewer laugh lines, and lifted eyebrows.
It is said to be a safe and natural method of improving and uplifting your appearance. Moreover, some state that it improves skin texture and blood circulation, which leads to visibly clearer and healthier skin, a reduction of skin discoloration, and the natural prevention of wrinkles.
The DermaWand has a contoured tip that makes contact with the surface of your skin. It also has a medium-sized handle that you hold while you massage your skin.
How DermaWand Works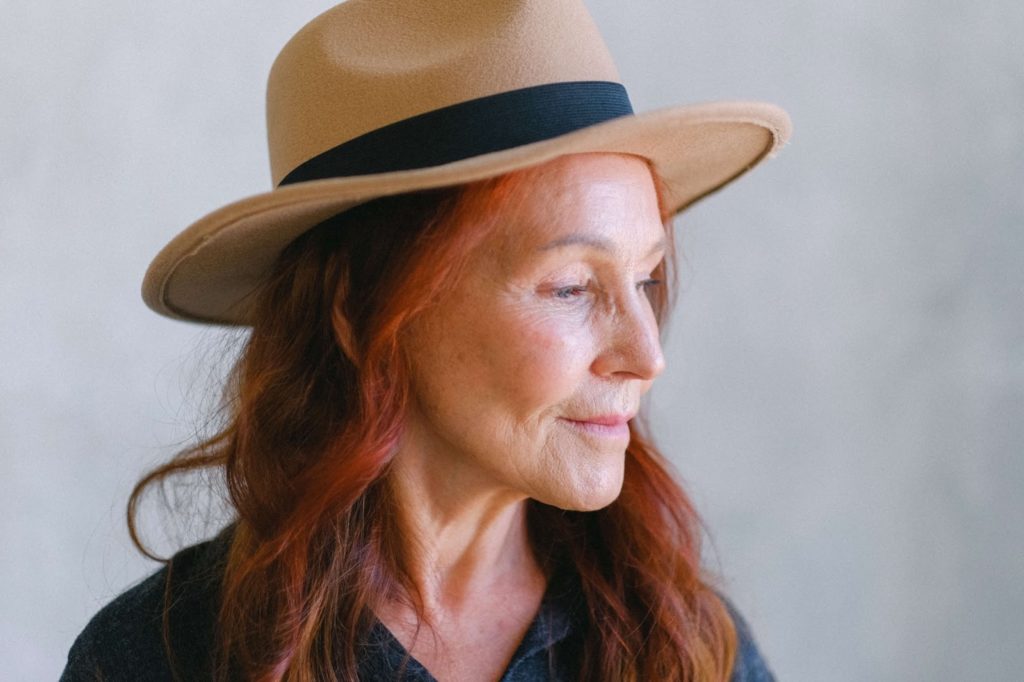 Using a weaker form of high-frequency microcurrents, DermaWand stimulates the skin's surface. People tend to massage DermaWand on both their face and neck. As a DermaWand review, the following section will take you through how to use DermaWand.
Steps to Using DermaWand on Your Skin
Step 1: Cleanse your skin. Cleansing removes all the built-up dirt, bacteria, and other impurities. It makes it easier to use the product and hydrates your skin before using DermaWand. In addition, cleansing helps your skin absorb the moisturizer in step 7.
Step 2: Pat (do not rub) your face with a clean towel and ensure your hands and face are dry before handling the device.
Step 3: Plug your DermaWand into an outlet and turn the dial to the setting you want to use. Turn to the lowest setting if it is your first time using it. Remove the cap from the tip and place it on a small part of your skin to feel the tingling effects.
Step 4: Place the tip on your cheek and rub your skin clockwise in small circles with the DermaWand. You should refrain from lifting the device away from your skin until you finish.
Step 5: Continue rubbing the contoured tip in small circles around your face and neck. Manipulate the circular motion to go upwards, and cover all parts, taking care to not go near your eyes.
Step 6: If you feel comfortable enough, consider turning the dial and changing the settings to what you deem suitable. The highest setting tends to yield the best results.
Step 7: Turn off the DermaWand and put a small amount of moisturizer on your hands. Rub your hands together and coat your face and neck with moisturizer.
Step 8: Use your DermaWant again on top of the moisturizer. Start by placing the device's tip on your neck and work your way upwards to your forehead. Continue this step for around 3 minutes to ensure maximum absorption and hydration.
DermaWand Reviews: General Consensus and Customer Experiences
There is a mixture of reactions to DermaWand from various individuals with different skin types, ages, etc. Many say it is effective and thus proves to be much cheaper than frequent salon treatments. They also mention that they feel their skin feeling tighter and smoother through consistent use of the device.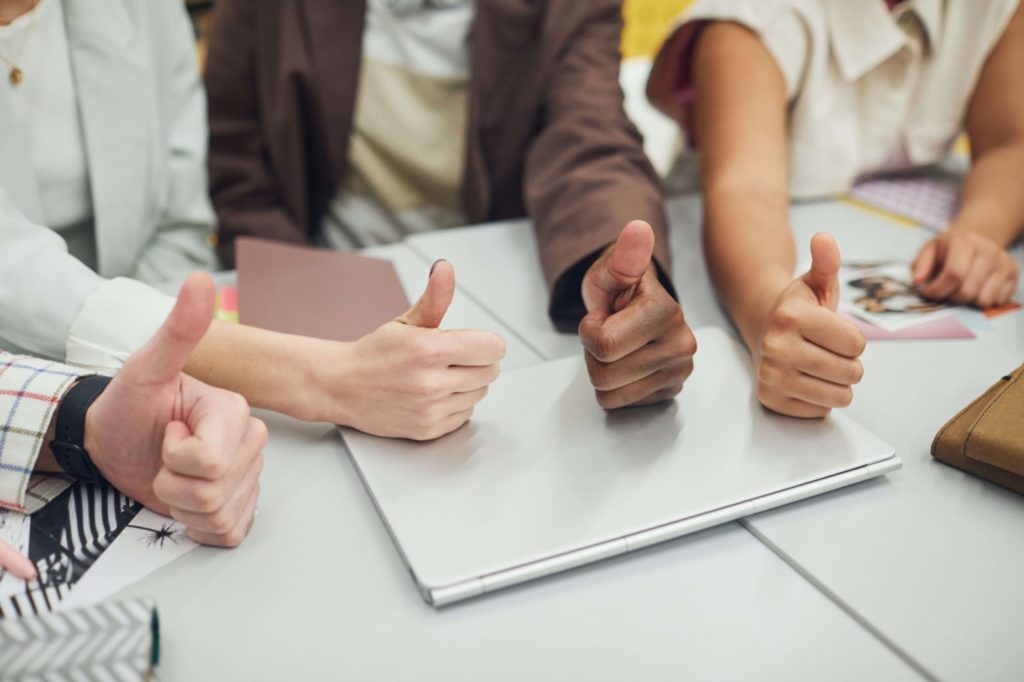 On the other hand, there are equally as many, if not more, people who state that it does not yield any result for their skin. Some individuals also say that it causes redness, skin irritation, etc. Some have spoken about the unreliability of the product and the difficulty in using the device.
The average sentiment towards the product is not favorable. While some swear by it, there appears to be more skepticism of the product and the results it promises. You may benefit from looking into alternative solutions for tighter and smoother skin.
Alternative Anti-aging Products and Solutions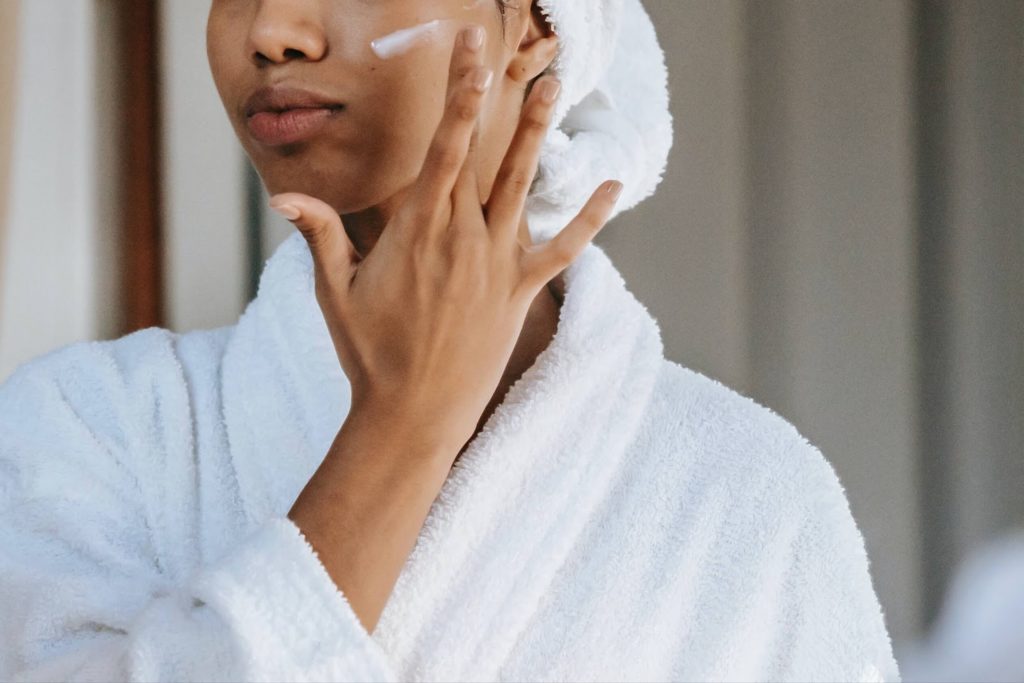 DermaWand is not the only anti-aging product on the market. Moreover, it is not the most superior product using microcurrent treatment technology.
Numerous items, creams, and devices on the market advertise the same benefits and are equally, if not more, popular.
The following are some examples that offer better or at least similar results:
1. NuFace
While not a thorough NuFace review, this section will look at the benefits of NuFace as an anti-aging device. NuFace products are FDA-cleared and use microcurrent tech to help you achieve more youthful skin.
It is a painless and soothing treatment that aims to enhance muscle tone, improve the recovery rate for damaged tissue, and improve how well your skin can absorb other skincare products. NuFace also reduces wrinkles and makes skin feel firmer.
You can use the device for around 5 minutes daily over the weekdays to help achieve good results. Certain NuFace products also help to reduce the appearance of deeper wrinkles.
2. Facial Massage Tools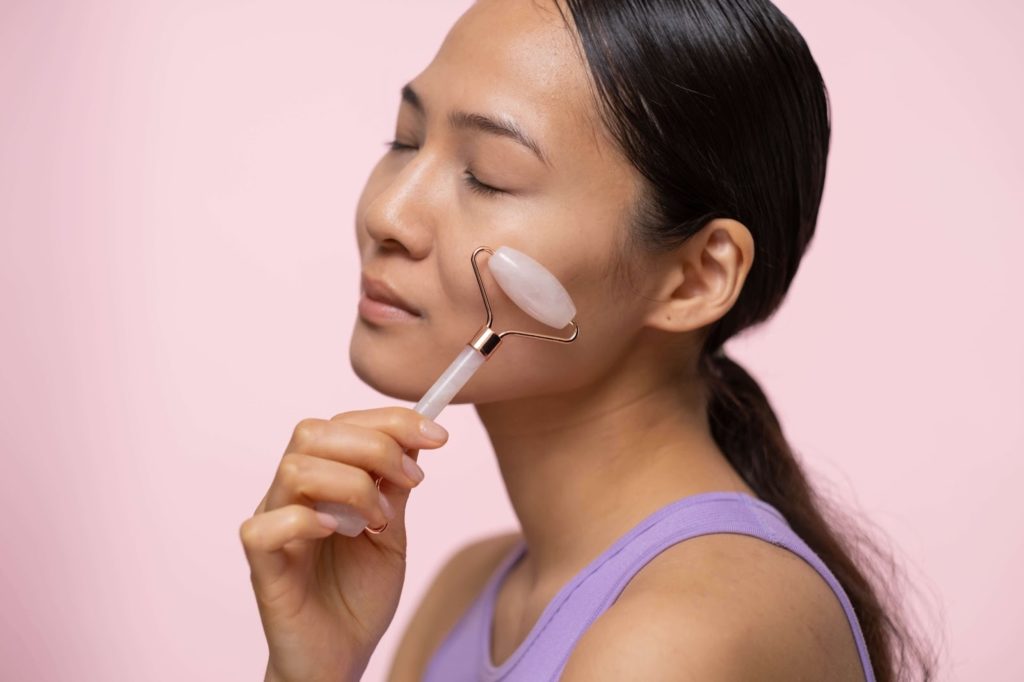 Face rollers are small tools with a small tube-like handle with two rollerballs on both ends that turn when you move them across your skin. There are numerous benefits of facial massage tools similar to what DermaWand advertises.
One benefit of face rollers is that it stimulates blood flow across your skin. Improving blood flow will help bring essential nutrients to your face, thus giving you a healthier and more vibrant appearance. Face rollers also reduce under-eye bags and general puffiness around your eyes.
Natural Alternatives to DermaWand
There are natural solutions for anti-aging other than DermaWand. Such solutions are typically more economical in the long term. This section will discuss facial exercises and exfoliation as a solution to healthier skin.
1. Facial Exercises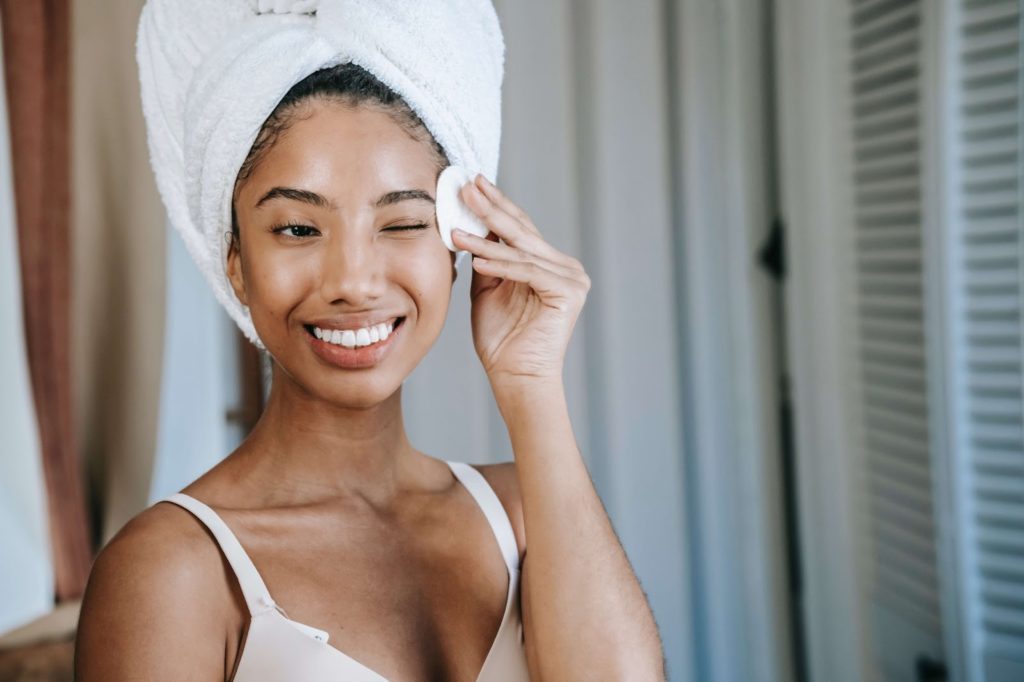 Facial exercises are natural, non-surgical, and accessible methods of achieving better skin. It only requires a little of your time, no electricity, and is free. Facial exercises yield multiple benefits similar to DermaWand.
Benefits of Facial Exercises
Facial Exercise Central describes that facial exercises are inexpensive and practical. Since facial exercises do not require a lot of time, effort, or money, you can efficiently perform facial exercises to yield tighter skin and thus reduce the appearance of wrinkles.
Compared to a DermaWand, facial exercises require less effort since there is no need for materials and tools. It requires less time as you can perform facial exercises anywhere at your convenience.
Exfoliation
You remove dead cells from your skin's top layer when you exfoliate. While such cells naturally shed around every month, they do not shed entirely. Using exfoliating equipment such as gloves, brushes, or scrubs, you can effectively and gently strip away dead cells. Certain chemicals like beta-hydroxy acids also help exfoliate the skin.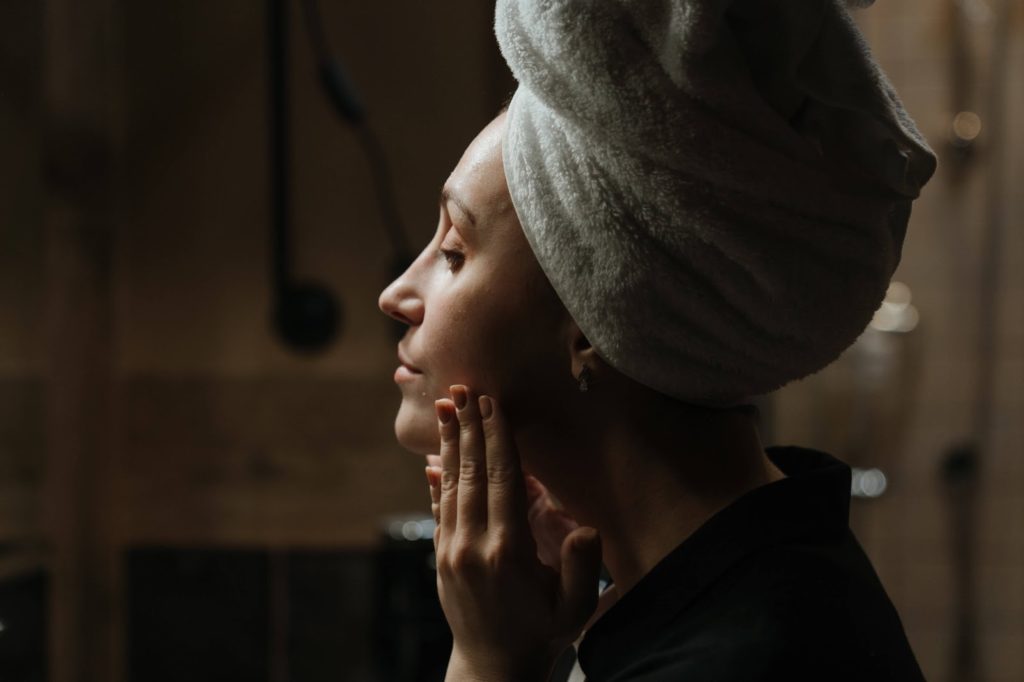 Benefits of Exfoliation
As with DermaWand, exfoliation can help your skin look and feel smoother. It helps your skin better absorb vitamins and products by removing impurities. Exfoliation also unblocks your pores, resulting in fewer blackheads.
Conclusion
Regarding anti-aging devices, tools like DermaWand appear too good to be true. That is certainly the case for many people, with few or no benefits for a relatively high price. Some find DermaWand useful, though there are more effective solutions on the market. For a free and natural way to lift your face and improve blood circulation, consider facial exercises that are time and money friendly.
FAQs
What Does DermaWand Do to Your Face?
It transmits microcurrents to your skin's surface, creating heat. DermaWand intends for the microcurrents to introduce thermal energy, massage, and bring oxygen to your skin to help revitalize it and give you a smoother and firmer complexion.
Is DermaWand FDA Approved?
DermaWand is an FDA-cleared treatment as a Class I medical device, so it is not FDA-approved. Being FDA-approved is for certain drugs where the advantages brought out by the product are more significant than the risks.
Is DermaWand High Frequency?
DermaWand utilizes a condensed form of high-frequency microcurrent to nurture the skin. The DermaWand delivers microcurrent signals to the surface of your skin at approximately 100,000 cycles every second. It is said to be powerful enough to yield visible results at such a rate.
How Long Does It Take for DermaWand to Work?
How long it requires before noticeable results appear varies by individual. Reviews describe semi-immediate results in just a few days before seeing better complexion. Others say it took consistent use for two months for even slight changes to become noticeable. Some state that it yields no results for their skin.
Is DermaWand Safe to Use?
According to the FDA, the device does not pose a significant risk. As such, DermaWand is safe to use. However, some customer reviews state that DermaWand is unsuitable for sensitive skin and can cause irritation.