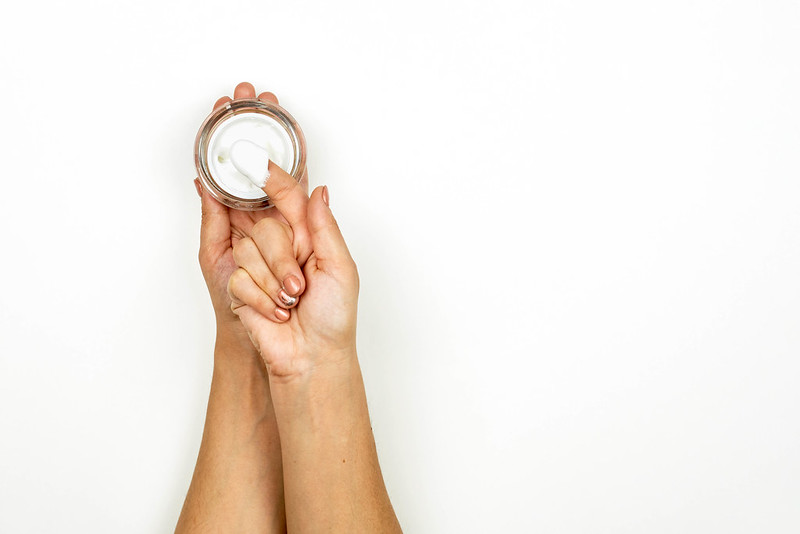 If you make new skin care resolutions this year, you will look more youthful and feel healthier, as well.
Contrary to what you may think, a skin care regimen doesn't have to be time consuming or difficult.
Simply adjusting your daily habits and your topical products, you can make a big impact on the condition of your skin.
Let's take a closer look at some useful skin care resolutions:
1. Protect Your Skin From The Sun
The most important skin care resolution is to avoid the damaging rays of the sun.
This article from Harvard, reveals that long term exposure to the sun, will cause major structural damage to the surface of the skin.
Prolonged, unprotected exposure to the ultra-violet rays of the sun, damages the collagen in the skin. Collagen keeps the skin from sagging and wrinkling. When it is diminished, premature aging will occur.
Malignant melanoma, otherwise known as skin cancer, is also a very dangerous risk of sun exposure.
To avoid sun damage, always wear a sunscreen on exposed skin and reapply if necessary. Cover your eyes with sunglasses and wear a large brimmed hat to protect the skin on your face.
According to the American Academy of Dermatology, an SPF of 30 or higher is recommended.
2. Eat A Healthy Diet
The foods we eat will greatly affect the look and texture of our skin. When making your skin care resolutions, be sure you include your diet into the plan of action.
Greatly decrease or eliminate refined sugar and processed food from your diet. Sugar and carbs are known to increase inflammation in the body and the skin. This will present itself as acne or other blemishes.
Stick to green vegetables, such as broccoli, which are high in lutein. This article states that broccoli helps protect the skin from certain types of skin cancer, because it contains sulphoraphane, which reduces free radicals.
Fish, such as salmon is high in omega-3 fatty acids, which help keep skin soft and supple. Adding fish to your regular diet will also decrease inflammation from acne and will also help dry skin.
3. Stay Hydrated
When you drink plenty of water, you will see a difference in the appearance of your skin. It will look clearer, with less blemishes and puffiness will be decreased.
Elasticity in the skin is also increased when our bodies are fully hydrated. This will prevent premature sagging and fine lines.
When we limit our water intake, the skin becomes dry and flaky. When we are fully hydrated, dryness is greatly reduced or eliminated.
Avoid drinking alcohol, as it dehydrates the body.
This study recommends that women should drink 2.7 liters of water a day and men should drink 3.7 liters per day to be fully hydrated.
4. Do Facial Exercises
Commit to doing facial exercises every day to firm up sagging jowls and other loose skin on the face and neck. By adding this to your skin care resolutions, you will also see a reduction in fine lines and wrinkles.
You can find out more details in this article: The Best Face Exercises For Reducing Wrinkles.
5. Skin Care Products
Consult with your esthetician about which skin care products would be the best for you. There are many different moisturizers, serums and cleansers that are designated for each skin type,
You may be surprised that there are many options available that you weren't aware of.
Conclusion
Implement these skin care resolutions on a daily basis and you will have the skin that all of your friends will be envious of.
For further reading, check out: Why You Need To Add A Rose Quartz Face Roller To Your Beauty Routine.
Image: Flickr