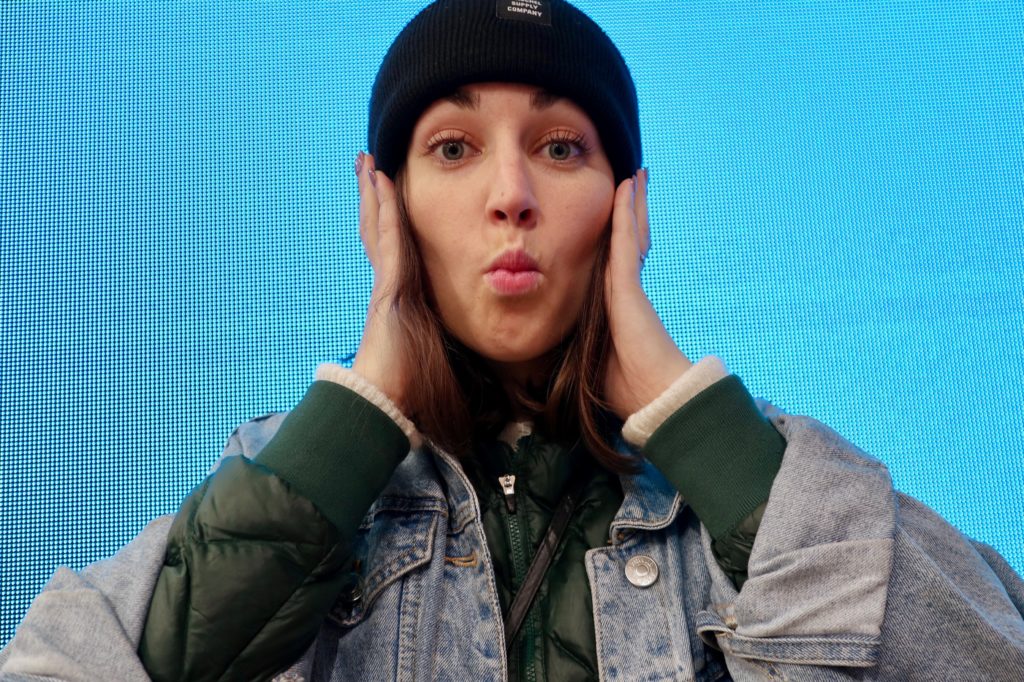 Facial yoga is simple. Basically, the premise behind it is, if we strengthen the muscles in our face, it will make our skin look less droopy and wrinkled.
It is also believed by many, that performing facial yoga exercises will plump the muscles under the skin. This will in turn make our skin smoother and look younger, overall.
There are a number of facial yoga exercises that will help tone the face and neck. The key to great results is consistency.
A recent article stated, that a study conducted by Northwestern University, revealed that there was a reduction in the signs of aging, by performing facial yoga. This study was conducted with over twelve women, who performed facial exercises for a half an hour per day, for eight weeks. After the initial eight week period, the participants performed the facial yoga for thirty minutes for an additional twelve weeks.
After the study was completed, the cheeks of the participants were fuller and therefore plumped up the wrinkled skin on the surface of the skin. The skin around the eyes was also firmer, which smoothed out fine lines and crows feet.
The skin of the participants in the study also appeared to look brighter and healthier. It was speculated that the healthy glow was due to an increase in blood flow, due to the exercises. It wasn't proven in the study, but the doctor who conducted it, could not rule out that possibility.
Let's take a look at the best exercises for toning facial skin:
Full Facial Yoga Exercise
This exercise will work out the muscles in the entire face, including the temple area, the area around the eyes and the cheeks. Perform this facial yoga while lying down.
Open your mouth to a long "O" position and cover your top and bottom teeth with your lips. While your mouth is open, try to smile and lift your cheeks in an upward motion.
While doing this, place your palms against the sides of your face, with your pinkie fingers resting on the outer corners of your eyes. Put pressure on your temples with the rest of your fingers and slide in an upward motion, until the eyes are slanted upwards.
Next, close your eyes and move your chin in an upward motion. Once you feel a tightening in the scalp and cheeks, hold that position for twenty seconds and repeat three times.
Jaw Definer Exercise
This is the easiest facial yoga movement you will ever do.
Simply open your mouth as wide as you can and stick out your tongue. Hold that position for one minute. Repeat three times.
Cheek Toner Exercise
This is a very effective facial yoga exercise that will help plump and define the cheek area as well as smooth out the lips.
With your lips pursed together, suck in your cheeks like you are making a fish face. Hold for three seconds and repeat five times.
Conclusion
Now that you have a deeper understanding of the benefits of facial yoga and how to perform the exercises, you are well on your way to a more youthful appearance.
Another bonus is that it can be conveniently performed at many times during the day. Set a reminder on your phone every day, so you remember to do them and before you know it, facial yoga will become a regular part of your day.
Facial yoga is definitely worth trying. It is non-invasive and is absolutely free.
In addition to facial yoga, be sure to stay hydrated by drinking plenty of water. Protect your skin from the sun by wearing a sunscreen with an SPF of at least 30-50. Keep your eyes protected from the sun, by wearing sunglasses outdoors. This will help prevent crows feet and further skin damage from the sun's UV rays.
For further reading, check out: The Best Anti-Aging Facial Exercises You Can Do At Home and What Causes Crow's Feet And How To Minimize Them.
Image: Unsplash