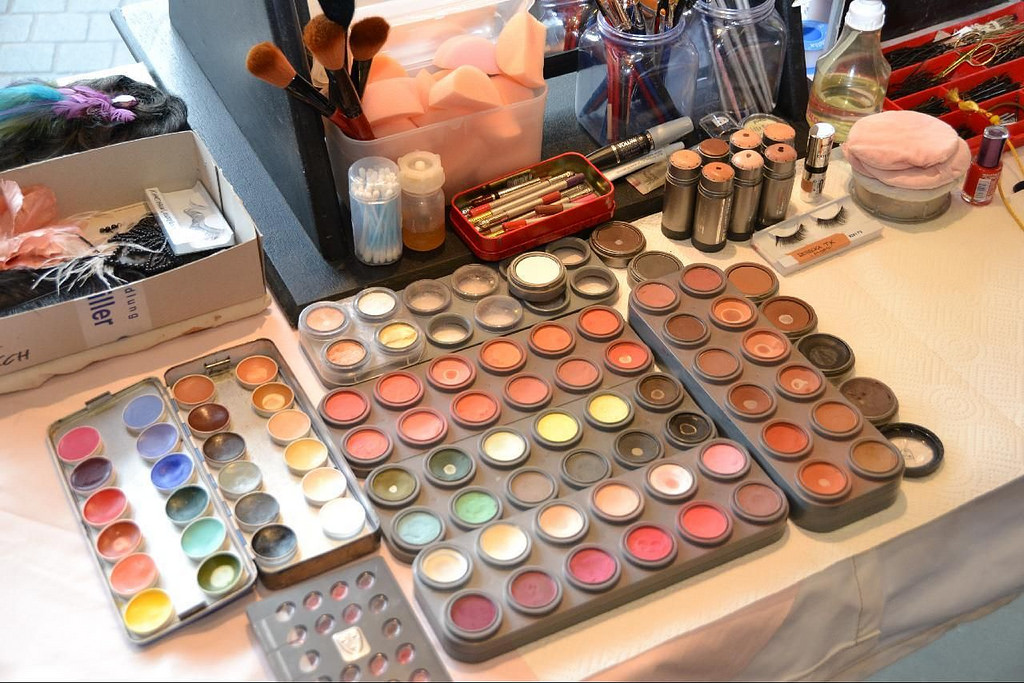 Anti-aging products are no longer new. They've been around for years, catering to the needs of those who want to look younger without going under the knife. One of the most recent addition to these anti-aging products are anti-aging cosmetics. From foundation to lipstick, these products claim to take years off your face. But do they really work?
What Dermatologists Have To Say
Whether or not anti-aging makeup work depends largely on what they're consist of. Cosmetic products containing moisturizers can be good for your skin as dehydration makes fine lines and wrinkles more prominent.
There are different factors that contribute to skin dryness as we age. Aside from the loss of hormones, sun damage and decrease of cell renewal also contributes to dry, rough skin. Cosmetic products that also moisturize the skin can help in the hydration. A skin that's hydrated looks plumper compared to one that is not.
Not all moisturizers though are created equal. Dermatologists suggest looking into products containing vitamin A (it helps prevent pigmentation and fine lines), retinoids, plant oils, shea butter, cocoa butter, and animal oils.
Another thing that dermatologists pointed out is the Sun Protection Factor (SPF) the makeup has. SPF refers to the ability of the product to block skin-damaging ultraviolet B rays. The SPF rating on products simply refers to the time it takes to get a sunburn when not wearing a sunscreen. Dermatologists recommend products with an SPF of 30. Products of higher SPF rating may offer higher protection but none of them can actually provide 100% protection from UVB rays.
Although most of these anti-aging makeup contain ingredients that promise to make you look younger, dermatologists still recommend using other anti-aging products to go with them. It's the same thing as using sunscreen even you're using a makeup with good SPF rating.
Choosing the Right Makeup
For dermatologists, choosing the right anti-aging makeup is as important as how you use them. If your skin is dry, then you need to look for products that also moisturize the skin. For foundation, you can look for those containing humectants. These are substances added to products to help reduce the loss of skin moisture. Steer clear of makeup with salicylic acid as it can make your skin drier.
Makeup artists suggest that before you pick cosmetic products with moisturizers, it's also best to look somewhere in the label if it mentions about "matte." Most products promising matte finish can only make your skin look drier.
Vitamin A is another ingredient that you may also want to look into cosmetic products. It can come in different forms like retinol and retinoid. Vitamin A-containing products help in restoring the skin's moisture, making the skin look more youthful. In one study, it shows that retinoid is one of the most promising anti-aging agents out there.
Skincare experts emphasize that even if you're using makeup with this ingredient, you still shouldn't quit your night creams with retinol or other vitamin A derivatives.
Peptides are other anti-aging agents that you may also want to consider when shopping for anti-aging cosmetic products. These are proteins that contribute to collagen synthesis.
Over the years, collagen production is reduced both as a result of intrinsic (natural aging process) and extrinsic aging (results from environmental factors like tobacco smoking and unprotected sun exposure). The loss of collagen results to more prominent fine lines and wrinkles. Hence, adding peptide-containing products can help in keeping one's skin look more youthful.
On top of anti-aging makeup, doing facial exercises regularly can help in giving you the youthful look. These exercises aimed at "working out" different facial muscles to keep them from sagging. You can find different types of facial exercises depending on the area you want to work on.