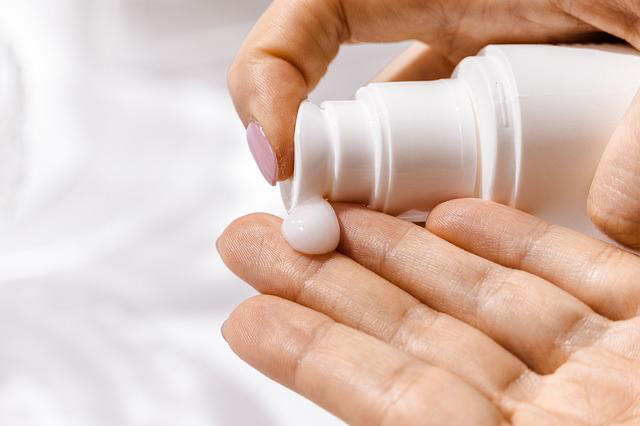 Many hair care products do not protect or maintain hair health. It is worse if you are one of the many people with sensitive or dry scalp and searching for the ideal shampoo for sensitive scalp. Well, you are in luck as we would be exploring hypoallergenic (formulas for sensitive scalp) shampoos for men and women that nourish and protect your scalp.
Here are some of the best sensitive skin shampoos on the market:
Briogeo Hypoallergenic Shampoo
Jason Fragrance-free Shampoo
Klorane Oat-milk Dry Shampoo
Biotera Hypoallergenic Ultra-gentle Shampoo
Free and Clear Sensitive Skin Shampoo
Aveeno Skin Relief Shampoo
DHS Clear Shampoo
Sebamed Everyday Shampoo
Puracy Natural Daily Shampoo
Cleure Hypoallergenic Volumizing Shampoo
10 of the Best Shampoo for Sensitive Scalp on the Market
1. Briogeo Hypoallergenic Shampoo
This fragrance-free Briogeo formula is a perfect choice for individuals with sensitive scalps. This shampoo stands out from various normal ones because it contains naturally derived ingredients that ideally protect the scalp. With mostly aloe leaf juice, oat milk, and green tea extracts, this formula minimizes irritation while fixing dry and damaged hair equally.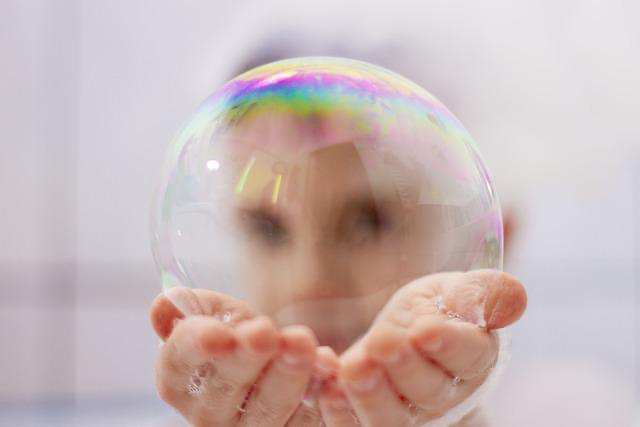 This hypoallergenic shampoo is free of harsh sulfates, phthalates, silicone, and parabens. People with dry scalps tend to experience irritation due to this product. This dermatologist-approved shampoo is vitamin-rich and nourishes your scalp and hair.
2. Jason Fragrance-Free Shampoo
The Jason Fragrance-Free Shampoo is a hypoallergenic shampoo excellent for those with fragrance sensitivity. This 32-ounce bottle of goodness contains aloe vera, vitamin B5, and panthenol – to soothe irritation, sage, and some hydrating minerals. Tailored for men, the Jason-fragrance is an all-rounder as it works the same for colored hair and all texture types.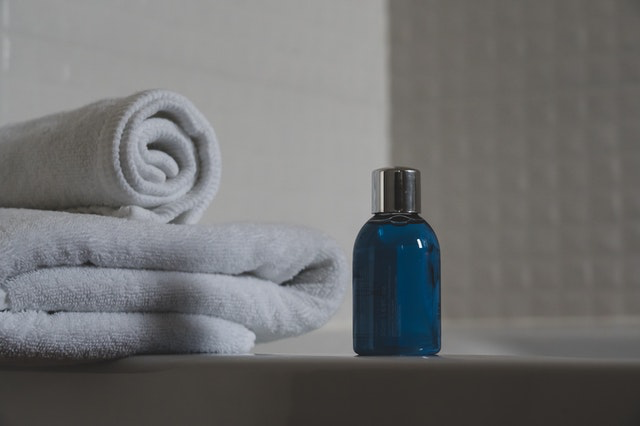 It is relatively cheap yet, rivals other shampoos within the same price range. Other cheap shampoos contain chemicals that can irritate sensitive scalps like parabens, sulfates, and phthalates; however, this formula contains none. Enjoy a healthy scalp and shiny, lush hair with the Jason fragrance-free shampoo.
3. Klorane Oat-milk Dry Shampoo
This formula contains about 87% naturally derived ingredients that keep the hair richly nourished and the scalp safe and hydrated. While also working to repair damaged hair, this hypoallergenic shampoo maintains the balance of the scalp. It achieves this without sulfates, silicone, parabens, artificial dye, and fragrance which cause reactions to sensitive skin.
As a result, Körane oat-milk dry shampoo is a gentle mixture suitable for all hair types and perfect for sensitive scalps. This shampoo is a go-to for people who are not big lather fans.
4. Biotera Hypoallergenic Ultra-gentle Shampoo
Biotera's dermatologist-approved ultra-gentle shampoo works well for those who get allergic reactions. There are no artificial dyes, gluten, or parabens but chamomile to soothe dry scalps.
Unlike some other shampoos, this formula works well for natural and relaxed hair and equally protects colored hair. The Biotera hypoallergenic ultra-gentle shampoo builds up an adequate amount of lather if you love lather.
5. Free and Clear Sensitive Skin Shampoo
If using other shampoos makes you experience scalp sensitivity, then it is time to try out the free and clear shampoo. This formula avoids preservatives, artificial dyes, lanolin, sulfates, parabens, etc. This pH-balanced shampoo features natural ingredients and is rich in vitamins.
The free and clear shampoo helps detangle long hair, nourish the scalp, and perfect dandruff. It is the go-to choice for people with various sensitivities and works the same regardless of the hair type, working perfectly with colored hair.
6. Aveeno Skin Relief Shampoo
While formulated for babies, this hypoallergenic formula does wonders for adults too. When applied, Aveeno shampoo works instantly to fix dry or itchy scalps and keeps hair safe and healthy. This shampoo features oat kernel extract known for its nourishing feature.
This pH-balanced shampoo is free from phthalates, sulfates, and dye and made from natural ingredients. It is a largely fragrance-free and builds up significant lather when applied. It is a top pick hypoallergenic shampoo that goes easy on your scalp.
7. DHS Clear Shampoo
The DHS Clear Shampoo has no fragrances in the mix but features trace amounts of sodium lareth sulfate while still protecting the scalp and ensuring your hair stays healthy. Its unique formula works magic for both adults and babies, soothing and maintaining the scalp's pH level.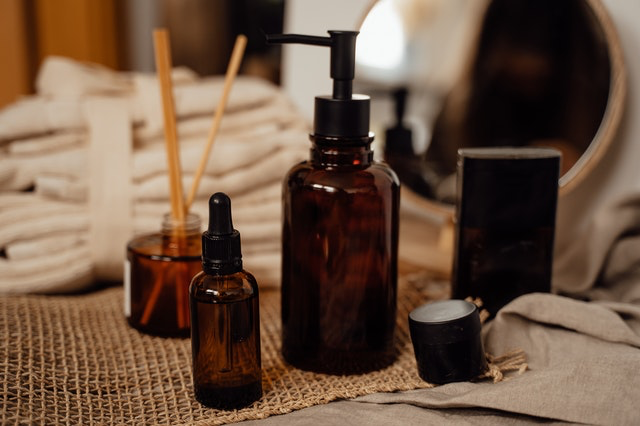 It can also be used on dry, damaged hair due to its rejuvenating, conditioning effect that helps to soften dry, damaged hair.
8. Sebamed Everyday Shampoo
Sebamed is a brand that has become a household name for their affordable, everyday, sensitive scalp solutions made evident in the popularity of their bottle of shampoo. This shampoo is formulated is free from artificial dye, sulfate or alkali and made with only natural ingredients that protect the scalp while cleaning and enriching your hair with essential nutrients and vitamins.
The Sebamed everyday shampoo can be used by either gender, it is fragrance-free and gives the same perfect result regardless of the hair type. 
9. Puracy Natural Daily Shampoo
The Puracy shampoo is a hypoallergenic shampoo that goes easy on your scalp and nourishes your hair. Rich in Vitamin E and B5, sulfate-free coconut extracts, this shampoo is perfect for treating dandruff and other hair/scalp infections. The shampoo features olive oil, citrus, and a minty scent that makes for thorough cleaning regardless of the hair type. 
You want to use the shampoo daily for the most optimal results, as its intelligent engineering helps you remove excess oils produced by your sebaceous glands.
10. Cleure Hypoallergenic Volumizing Shampoo
The Cleure shampoo is FDA approved and is guaranteed to nourish your scalp and hair with the natural ingredients in its composition. The result is a shampoo that is designed to attack all scalp infections, soothe the scalp, and promote hair growth with colored and non colored hair, regardless of the hair type. 
This fragrance and gluten-free shampoo is free from sulfate, paraben, and other harsh chemicals found in regular shampoos, balancing your scalp pH leaving your hair silky smooth all day. 
Conclusion
There you have it, the best shampoos for sensitive skin you will find on the market. The above listed shampoos were selected with affordability and usability in mind. You are guaranteed to find one that's perfect for colored, non-colored hair, either gender, and for kids. Happy shopping!
Frequently Asked Questions
What are the symptoms of a sensitive scalp?
Symptoms of a sensitive scalp include but are not limited to the following:
Redness of skin
Itchiness in your scalp
General pain in the scalp
Persistent itching or burning sensation
You might have a hypersensitive or hyperreactive scalp if the symptoms above are very severe.
Can we apply shampoo directly to hair?
One common question is the can skincare products cause hairloss question' and the answer is yes, depending on the application. This includes hair care products like shampoos and conditioners. If you leave them on too long or apply them in an uneven concentration could cause your hair to fall out. A simple solution is to mix the shampoo with water beore applying on your hair, this way the concentration is controlled and you use less shampoo. 
How long should you leave shampoo in your hair?
You should wait for at least five minutes after massaging your hair with the shampoo before you rinse it out. If you are washing your hair with dandruff shampoo, you should let it sit in your hair, rinse it off, then apply regular shampoo, wait five minutes then rinse out with water.
Should we apply anything after shampoo?
After applying your shampoo, the nest step is to add conditioner and then comb your hair gently. This would straighten your hair and allow it to be easier managed when it gets dry.