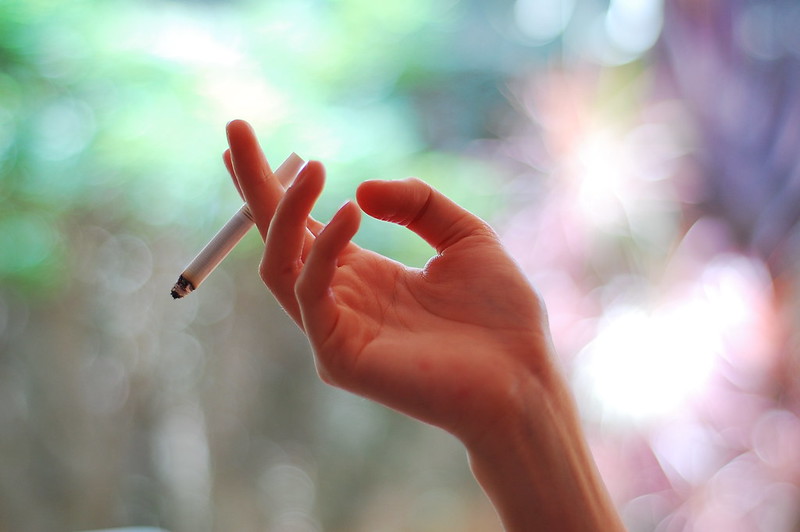 It's no secret that bad habits will make your face age faster. Additionally, they are most likely doing damage to your body, as well.
In this day and age, many of us are in a hurry and don't put as much thought into a healthy lifestyle as we should. Fast food and stress can play a large role in our appearance.
No matter how many how many facials you get or how much serum you apply to your face, your habits will show on your skin.
Let's take a closer look at several habits that will make your face age faster:
1. Poor Diet Choices
A diet full of processed foods, sugar and no vegetables will not do your body or your skin any justice. Drinking soda and other sugary drinks will cause weight gain, as well as premature aging.
Our bodies require nutrients from green leafy vegetables and a balanced diet of natural foods, to look and feel the best. A healthy diet will provide healthy skin.
Be sure to stay hydrated by drinking half of your body weight in ounces on a daily basis. This will keep your skin soft and supple and will plump up any wrinkling you have, so that it is less noticeable.
2. Sun Damage
One of the most dangerous ways to damage your skin, is by not protecting it from the sun.
When we are over exposed to the ultra violet rays of the sun, it eats away at the collagen and elastin in the skin. When this happens, fine lines and wrinkles will develop, causing the skin to look older. Increased risk of skin cancer is also a factor.
Always wear sunscreen when going outdoors to prevent damage and premature aging.
3. Cigarette Smoking
Not only is cigarette smoking harmful to your lungs and internal organs, but it is also unhealthy for your skin.
According to an article from Mayo Clinic, Dr. J. Taylor Hays reveals that after ten years of cigarette smoking, skin changes are likely to occur. These changes include premature wrinkles.
It also is stated that the longer one smokes, the more extensive the wrinkling will be.
There are over four thousand chemicals in the smoke from tobacco, which wreak havoc on the skin. These chemicals damage the elastin and collagen, which encourages wrinkles.
Cigarette smoke also constricts the blood vessels near the skin's surface, which deprives the skin of the required amount of oxygen.
4. Alcohol Consumption
Having an occasional drink won't do any harm to your skin, but heavy drinking on a regular basis will definitely speed up the aging process.
This article states that limiting your intake of alcohol to only one drink per day, will prevent your liver from overworking. It will also help your skin remain hydrated and you will also notice that you sleep better when you drink less alcohol.
5. Stressful Situations
Stress is a major factor in the appearance of aging. If you have a habit of putting yourself in stressful situations, do what you can to avoid them.
When we are stressed out, the cortisol levels in our body increases. When that happens, the collagen and elastin are broken down, which will cause wrinkles to form.
Try meditating, yoga or going for long walks. It will ease your tension and your skin will thank you, too.
Conclusion
By taking the above points into consideration, you should be able to improve the look and feel of your skin. Stay away from the habits that will make your face age faster.
We must learn to prioritize taking care of ourselves. It will keep our bodies healthy from the inside out and our efforts will show on our face.
For further reading, check out: The Trick To Applying Eyeliner to Sagging Eye Skin and Tai Chi – The Ultimate In All Over Skin Care.