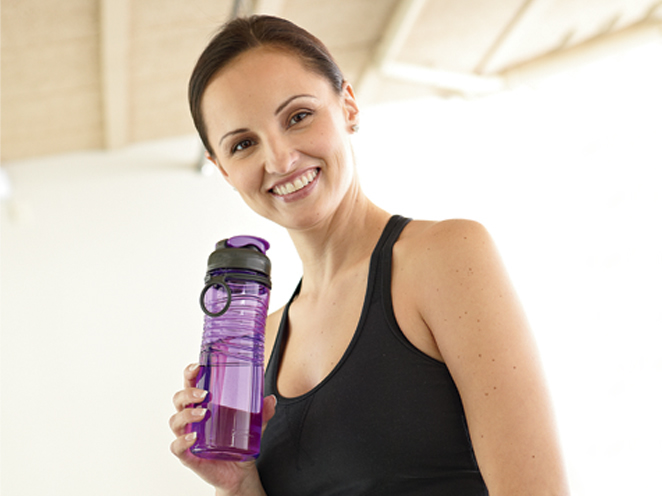 A healthy glow can be portrayed by using certain cosmetics, such as dewy foundation and highlighting powders and creams. But covering up dull looking skin won't make it actually healthier. Put in a little time and effort and you won't even find yourself reaching for the highlighting brush.
Anyone can achieve radiant skin by following a few simple steps. It isn't as hard as you may think.
A healthy glow, doesn't have to be for only the younger crowd. People of any age can look more youthful by taking care of their skin from the inside out.
Let's take a look at how to easily achieve a healthy glow to your complexion:
Start From Within
Most of us have heard the old saying, "You are what you eat." Taking that into consideration, if you are eating unhealthy foods, your skin will be sallow and dull.
Avoid processed foods and focus your diet on healthy greens and whole foods. You will see that your skin will look brighter and more vibrant after a short time.
Hydration Is Key
Drinking a sufficient amount of water is very important to achieve glowing skin. The water helps to flush out toxins that have accumulated in the body. It also plumps up the skin cells and gives your complexion a more youthful and healthy appearance.
Facial Massage
This article suggests massaging your face several times a week. Doing so, will increase the blood flow to the skin, which will plump it up, and make it appear more radiant and healthy. The increased blood flow also increases the production of collagen, which will help the skin look younger.
Exfoliate
In order to reveal bright, new skin, you have to slough off the old, dead skin cells on the top layer. This can be done in several ways.
When you cleanse your face, use a scrub once a week. You can amp up the benefits of the facial scrub by using a rotating brush. All of your dry, dead skin will be swept away. Your skin will appear fresher and overall brighter.
Tone
Once your face is cleansed, you should always apply a toner to balance the pH of the skin. This will help in closing the pores of the face as well, making your face look younger.
Serums And Moisturizers
Serums are an excellent source of nutrients that is absorbed by your skin. For instance, if you have dark spots from the sun, serums that contain vitamin C will help eliminate them. This will give your skin a more even color.
You also need to follow up your daily cleansing routine with a moisturizer dedicated to your skin type.
Sun Protection
One of the worst things you can do to your skin is damage it with the sun. The UV rays of the sun will destroy the collagen and elastin in the skin, making it appear wrinkled and aged.
Many people think they have a healthy glow from a sun tan, but it is actually the most unhealthy thing you can do to your skin.
Apply a sunscreen of at least 50 SPF to your face and wear sunglasses to protect your eyes and the delicate skin around them.
Conclusion
Once you put all of the above steps into place on a regular basis, you will start to see your healthy glow shining through. Your fine lines and wrinkles will be less visible and your pores will be smaller. You will also find that your overall skin texture is firmer and more radiant.
If you are looking to also tighten the skin on the face, you can also incorporate facial exercise into your regime. Before you know it, you will have shaved years off of your appearance and you will feel more confident.
For further reading, check out: If You Apply Your Make Up Wrong, You Can Add Years To Your Face – Over 50 and 5 Golden Rules To Take Care Of Your Hands To Reduce Aging.