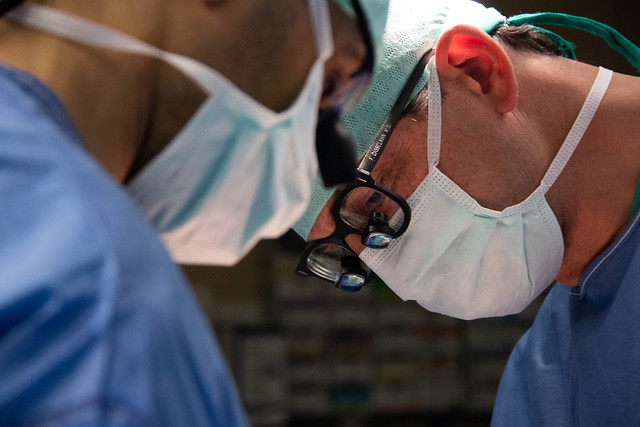 The term "safe cosmetic surgery" is somewhat of an oxymoron. In all reality, no surgery is technically "safe". There are risks with every surgery, whether it is cosmetic or for other reasons.
In this day and age, many of the famous movie and television stars have all had some type of "work done", to maintain their youthful appearance. This can give the general public the impression that plastic surgery is totally safe.
Often, people have put little thought into getting cosmetic surgery and they end up with a botched procedure or put their health at risk. This article reveals possible complications that can happen.
Let's take a look at several of the most serious risks below:
Blood Loss from Cosmetic Surgery
Any type of surgery can cause a large amount of blood loss. When this happens, the great danger is an extreme drop in blood pressure. When this happens, it can lead to death. This type of bleeding can happen during the operation or afterward.
Infection from Cosmetic Surgery
One of the most common risks of cosmetic surgery is acquiring a post-op infection. According to this study, 1.1% to 2.5% of patients who have breast augmentations, become infected after surgery,
Blood Clots from Cosmetic Surgery
Another very serious complication of cosmetic surgery is the risk of blood clots.
When a blood clot forms, the patient can become at risk for a pulmonary embolism. This is where a blood clot that forms in the veins, breaks off and goes to the lungs. This is extremely dangerous and can lead to death.
Let's take a look at several factors that you need to consider, before moving forward with any cosmetic surgery:
Do Your Research
The first thing you need to do is find a physician with which you feel comfortable performing your procedure.
Ask family and friends for recommendations and do your own research online. Don't just take before and after photos on a website for granted. Look for reviews and ratings that describe the results that others have had with the same procedure you are considering.
Schedule A Consultation
Once you have found several cosmetic surgeons that you are considering, set up individual consultations with them. You can then go over your post-operative goals and how you want to look after it is healed.
Ask each doctor about their training and experience in the surgery you are looking for. You also need to look at before and after photos in the office.
Find out what preoperative testing you will need before the procedure.
Any potential risks should be discussed with each doctor. These risks should include everything from anesthesia risks to infection and anything in between.
This article recommends that you should also discuss recovery time, as well as physical limitations during recovery. Will it affect your professional or personal life for a long amount of time? This is necessary to find out prior to the operation.
Conclusion
The fact that there are a number of serious risks involved with cosmetic surgery, can make someone think twice before moving forward with it.
There are other alternatives to cosmetic surgery that can be very beneficial for changing your appearance without any invasive or dangerous procedures.
For instance, doing facial exercises on a regular basis can greatly improve sagging and wrinkled skin. The best part of facial exercise is you can do it almost anywhere at any time and doesn't require any equipment. It is also free, unlike cosmetic surgery that can really break the bank.
If you want more details on how to look younger without cosmetic surgery, check out: Which Facial Exercises Should You Do To Maintain Firmer Skin? and Natural Anti-Aging Tips That Actually Work.