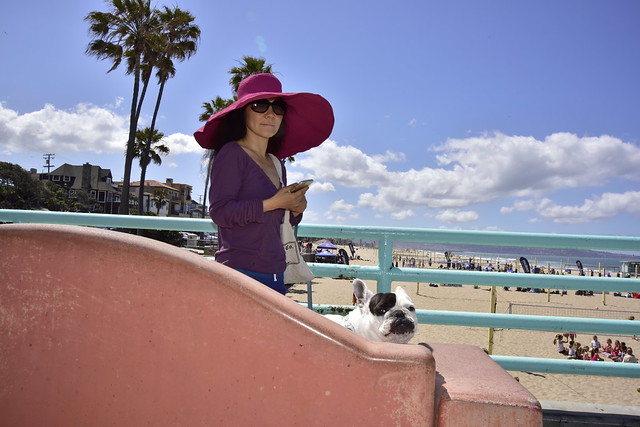 With all of the anti aging gimmicks that are on the market today, it can become confusing to find something that will actually work.
Obviously, there are some excellent serums, creams and other things that will help fight the signs of aging. But we need to take a look at some natural methods, that will do the trick as well.
By focusing on natural methods of anti aging, we can decrease the chance of an allergic reaction to products.
Let's take a closer look at some natural anti aging tips that work:
Avoid The Sun
One of the easiest ways to slow down signs of aging is to stay out of the sun.
Even on cloudy days, the ultraviolet rays emitted from the sun will damage skin. This will cause fine lines, wrinkles, loss of elasticity and collagen. Sun damage will also appear on the skin as dark blemishes or freckles.
When going outdoors, wear a large brim hat and sunglasses. You should also protect the skin on your arms and legs to prevent sun exposure. Sitting in the shade is also a great alternative if you want to avoid direct exposure to the sun.
This article reveals a recipe for a natural sunscreen that you can make yourself.
Eat A Healthy Diet
As reported in this article, a diet high in green, leafy vegetables will keep your skin healthy and hydrated.
Kale, spinach and broccoli are just a few of the green vegetables you can choose from that are chock full of antioxidants and other anti-aging nutrients.
Stay Hydrated
Keeping your body well hydrated, will not only help your skin's moisture level, but it will also keep your body from retaining water. When that happens, your face and body appear puffy and bloated. You will also get dark circles under the eyes.
An average adult should drink a minimum of eight, eight ounce glasses of water a day.
This article revealed that a study showed that dieters who drank 17 ounces (500 ml) of water before each meal lost 44% more weight over 12 weeks, compared to those who didn't.
Ample Sleep
A doctor recommends that adults get seven to eight hours a night. When getting less than that, dark circles will appear under the eyes and the brain and body won't work at optimal performance.
Facial Exercise
One of the easiest natural ways to promote anti-aging is to do facial exercises.
These exercises will tone and tighten the skin on the face and neck area. The best part, is that they can be done virtually anywhere at any time. Many people do the exercises while driving or in the shower.
These simple exercises can target specific areas of the face and neck. Find out more here.
Get Regular Exercise
Exercising on a regular basis will reduce inflammation in the body. It also increases the oxygen flow, which helps every part of the body work better. Your skin, heart, brain and other organs work most efficiently with an increase in regular oxygen levels.
Muscles will be more toned and weight is also managed with regular exercise, as well.
Conclusion
As you can see, taking care of yourself with natural means, is extremely beneficial and easy to do. The above guidelines have been in place for many years because they work.
If your lifestyle isn't in line with the points mentioned above, start to get yourself on track by changing your eating and sleeping habits. Implement a regular exercise routine for your face and your body as a whole. Always remember to stay out of the sun.
For further reading, check out: How To Create The Perfect Skin Care Routing For You and What Sugar Does To Make You Look Older.
Image: Flickr