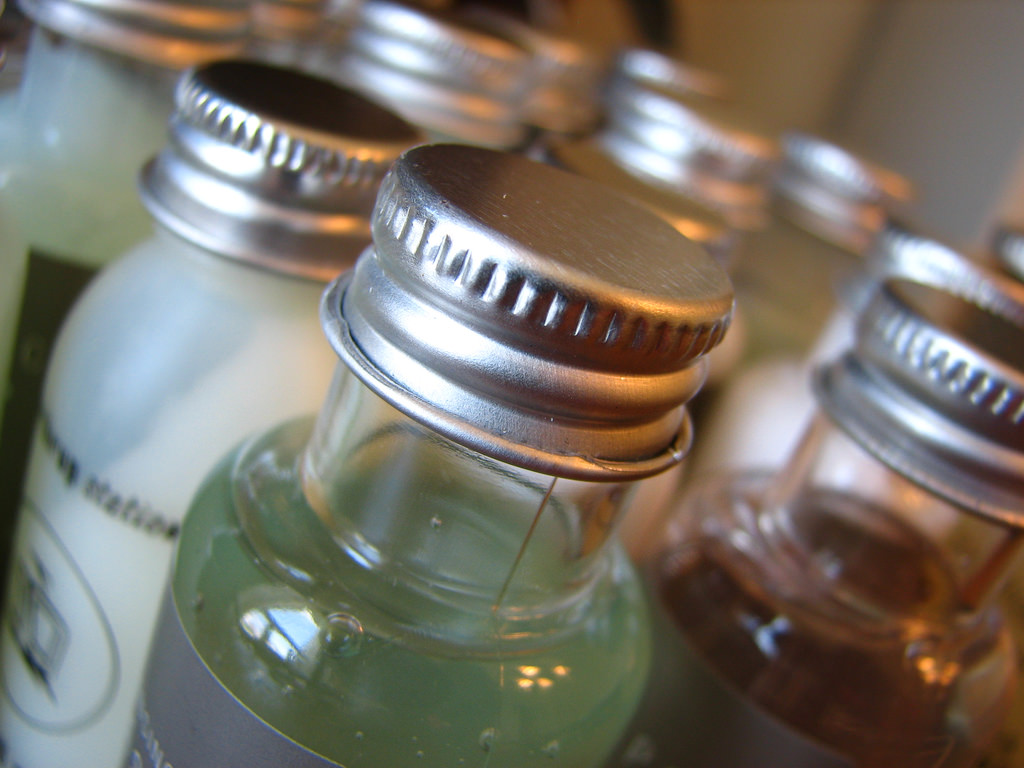 For many of us, washing our hair is no brainer. We've done it so many times that it's already part of our routine – we rinse, lather up, and rinse again. We barely spend time thinking about it, even the products that we use during the process. But would you still think of shampoo the same way if you know that these commercial hair products are loaded with toxic chemicals?
What's In Your Commercial Shampoo
Reading the label of a commercial shampoo is like reading a book in a foreign language. It often leaves us puzzled because most of the ingredients are things we're not familiar with. This is scary especially that everything we put on our bodies could have an impact on our overall health.
Years ago, several shampoos including those for babies have been put in the spotlight due to the presence of toxic chemicals like formaldehyde and 1,4-dioxane. Some studies have shown that these chemicals are linked to the development of cancer and damage to the vital organs like the kidneys and liver. Although protests from consumers have led many of these companies to remove some of these chemicals, there's still a lot of questionable ingredients in the commercial shampoo these days.
This growing concern on the toxins found in commercial beauty products have led some people to live a shampoo-free life. While it works for some, there are still people who can't live without shampoo. You don't have to feel guilty if you're one of these people as there is a perfect alternative for you – a homemade shampoo.
Benefits Of Homemade Shampoo
There are several benefits of making your own shampoo at home. Take a look at the list below and you may be surprised how homemade shampoo can benefit you in different ways.
It saves you money.
Commercially-bought shampoos are generally expensive especially if you're looking for ones that really work well for you. Hence, by making your own shampoo, you can save a lot of money. This is especially true if you're making it for the whole family.

It's way better for you.


Unfortunately, the Food and Drug Administration (FDA) doesn't regulate what companies put in these commercial personal care products. You are basically at the mercy of these companies who decide what goes inside your shampoo.



You can make it work for you.


By making your own shampoo, you have the control of what goes inside it, making it easier for you to come up with one that suits your hair's needs.



It doesn't ruin the environment.


When you're using commercial shampoos, you're not just dumping chemicals on your hair and causing harm on your body; you're also causing harm to the environment. The toxic chemicals found in these shampoos can get straight into the water system.





By making your own shampoo at home, you know that what goes out of the drain are nothing but just natural ingredients.



It's generally better for your home.


Some chemicals found in commercial shampoos can damage your home's pipelines. In the long run, this damage can cost you big time.
An Easy-To-Follow Shampoo Recipe
If this is your first time in making your own shampoo, then it's best to stick with a simple and easy recipe. Doing so allows you to adjust to it and make it easier for you to tweak the recipe in the future. Below is an example of an easy-to-follow shampoo recipe. This is originally posted by Katie in Wellness Mama.
For this homemade shampoo, you'll be needing:
A quarter cup of coconut milk

A quarter cup of liquid castile soap (an example is Dr. Bronners)

Drops of chosen essential oils

(Optional) ½ tsp of olive or almond oil – this is recommended if you have dry hair
Simply mix all the ingredients in your old shampoo bottle. Shake well until the ingredients are thoroughly mixed.

This homemade shampoo can be kept in the shower for a month.
Other homemade shampoo recipes contain similar ingredients. What separates this recipe from the rest is the addition of coconut milk which is great for keeping your hair soft, smooth, and healthy.
Try this recipe and see how it goes. You may never want to go back to your old shampoo again once you've tried this.