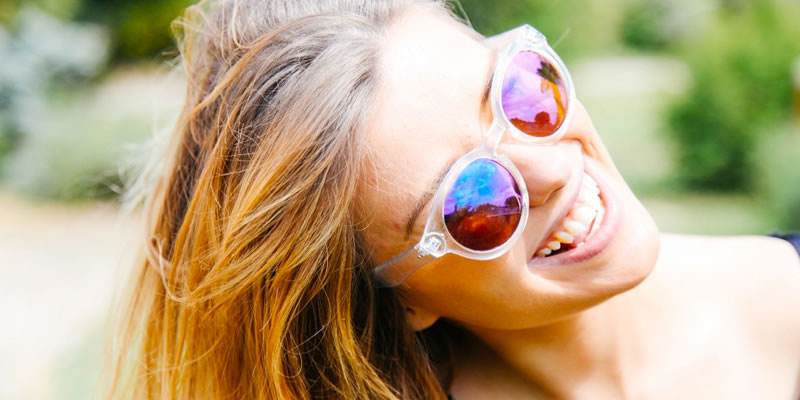 For years, people particularly women, have been obsessed in looking younger that many are willing to spend thousands of dollars just to gain back the youthful look. Cosmetic facial surgeries like botox injections and dermal fillers have become increasingly popular in response to this growing need.
But for a group of women who can't tolerate invasive procedures and who find it impractical to spend thousands of dollars to look young, facial exercises have become the next best option.
Facial exercises are no longer new. They have been practised by French women, like Madame Ninon de L'Enclos in 1700s for the same belief that they can help women like her maintain her young-looking skin. However, the practice of moving the facial muscles only started to make a name in the beauty department when Senta Maria Runge published her book Face Lifting By Exercise in 1960s.
What are Facial Exercises
Facial exercises pertain to the routinary movement of the facial muscles with the belief that doing so regularly can help lift, tone, and firm the skin, preventing the development of wrinkles and other signs of aging.
According to the proponents of facial exercises, the facial muscles are like all the other muscles of the body. If you don't work on them, they'll end up sagging. But if you take time to move them, you can eventually tone and tighten them, leading to better skin tone and less skin tension. And that's what gives you a youthful look.
Examples of facial exercises include puckering your lips while sucking in your cheeks, inhaling and holding your breath then moving the air back and forth from one cheek to another, pressing down your forehead as you try to lift your eyebrows, and looking up at the ceiling while puckering your lips out.
Advantages of Facial Exercises
There are a lot of reasons why facial exercises are a sell-out. For one, they are so easy to do. DVDs and free videos online can easily teach you how to do them on your own. While there are pop-up boutiques that cater to the facial exercise needs of people, one can easily do them in their own home.
Another reason why facial exercises are so popular is because they are non-invasive. For people who can't bear the fact that they need to go under the knife to look young again, facial exercises, which basically doesn't require you to put something on or in your skin, have become the next best option.
Lastly, facial exercises are cheap. You can do it within the comfort of your own home for free! There are a lot of free videos online where you can learn for no cost at all.
The Effectiveness of Facial Exercises
Proponents of facial exercises claim that this form of exercise is effective in helping you attain a younger-looking skin as movement of your facial muscles can improve the oxygen and blood supply to your skin, which promotes collagen production and prevents fine lines from developing.
Annelise Hagen, the author of The Yoga Face: Eliminate Wrinkles with the Ultimate Natural Facelift, said that facial muscles are no different from all the other muscles we have in our body.
If we don't move them, they will end up getting flabby. And just what yoga can do to the body, facial yoga can also help in toning the facial muscles.
For Eva Fraser, a facial fitness instructor who is often mistaken for being 20 years younger than her actual age, the only way to find out if it works for you is to try it. She recommends trying it out 10 minutes a day for 6 months.
Science doesn't seem to agree though with the claims of these women and all other facial exercise enthusiasts. In a study conducted regarding the effectiveness of facial exercises for facial rejuvenation, it was found out that the evidence is not enough to prove that this form of exercise can actually help in facial rejuvenation.
In Summary
There may be in congruence with what women and science are saying regarding facial exercises on facial rejuvenation but as what Fraser has said, the only way to find out if it works for you is to try it. It also helps to do it together with other healthy skin practices like applying sunblock before sun exposure, not smoking, and having a healthy and balanced diet.