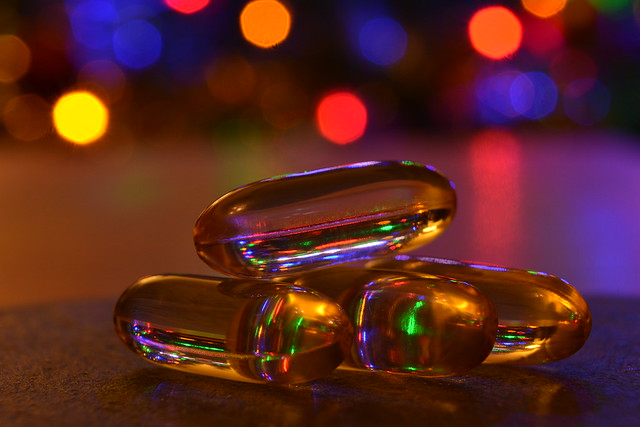 Have you ever heard that fish oil can help your complexion? With all of the skin products, vitamin supplements and other gimmicks on the market, it can sometimes be confusing to know what really works.
Fish oil definitely has many overall health benefits, including heart health and increased brain power, such as memory. Not only is the body enhanced by taking fish oil, but your skin is positively affected as well.
Let's take a closer look at how taking fish oil can help your complexion:
Reduces Inflammation
This study reveals that there is evidence that a connection exists between taking fish oil supplements and a reduction in moderate to severe acne. The reason for this, is because fish oil contains Omega-3 fatty acid, which acts as an anti-inflamatory.
This article reports that one must ingest at least 1000 mg of fish oil per day to achieve the anti-inflammatory benefits.
Hydrates Skin
Not only can you topically treat your skin with your favorite toners, serums and moisturizers, but you can also treat it from the inside out.
Ingesting Omega-3 fatty acid, which is a main component of fish oil, is an excellent way to keep the skin plump and hydrated.
It is recommended that it be taken as a supplement, because topical application of fish oil will not provide as many benefits as direct consumption.
You can also eat things such as avocado, salmon and tuna several times a week to boost the power Omega-3 acid on the body.
Reduces Skin Sensitivity to Sunlight
A study mentioned here found that there is a link between taking regular doses of fish oil and the reduction of sensitivity to the sun. The anti-inflammatory properties of Omega-3 acids, help prevent sunburn or skin damage from UV rays.
Please be aware that this is not intended as a replacement for sunscreen. It is still advised that a minimum of 30 SPF sunscreen should be used when your skin is exposed to the sun.
The same study mentioned above, additionally discovered that a regular dose of fish oil also reduced sunlight induced-suppression of the immune system. This aids in the ability for the body to fight off skin cancer or infections.
Conclusion
With all of the benefits mentioned above, there is no question that fish oil can help your complexion. With regular use, you should see a firmer and more radiant appearance.
It is always best to incorporate a number of routines together to achieve maximum results.
In addition to taking fish oil supplements, focus on eating a low fat / low sugar diet, with plenty of green leafy vegetables. The vitamins and minerals in these types of foods keep the skin and the rest of the body in a less inflamed state.
It is also recommended to drink plenty of water. Doing so will help keep the skin and body well hydrated. It will also aid in flushing out any excess toxins that the body is holding onto.
If you are concerned about wrinkles or sagging skin, you can also add facial exercise into your routine. This is an easy way to firm your face and neck and help reduce fine lines. It doesn't take up much time and can be easily done during everyday tasks. Multitasking at its finest!
For further reading, check out: How To Create The Perfect Skin Care For You and 6 Things You Can Do To Help You Look Younger.
Image: Flickr