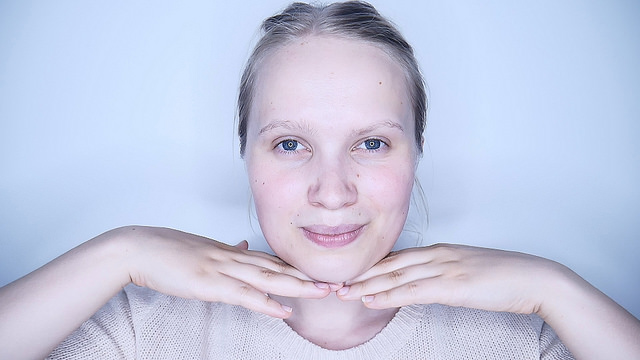 It isn't surprising that face masks are a popular part many beauty regimens. These handy beauty products can help resolve many common skin problems and correct a number of imperfections. A properly applied face mask can leave your skin soft, supple, and radiant.
On the other hand, if applied incorrectly it could be doing more harm than good. An improperly applied face mask makes it impossible for the skin to reap all it's benefits. In some cases it can even leave you with irritated skin.
Here is a short but comprehensive guide on how to get the most out of your face mask.
1. Do a Skin Assessment
The first step to getting the most out of your face mask is to do a skin assessment in order to determine what kind of face mask you need. Take a good look in the mirror and examine your skin. Is it dry, oily, or combination skin with oily patches in the T zone of your face?
Once you understand your skin type, think about what you are trying to accomplish with your face mask. Are you aiming to hydrate your skin or eliminate oils? Is your goal to fight blemishes, dark spots, or wrinkles? Are you looking to soothe inflamed skin, revitalize dull skin, or exfoliate?
2. Make or Buy?
Next you should decide if you will be making your own face mask from scratch, or buying a ready made mask at the store. If you are particular about the ingredients in your face mask, making your own is a good option. On the other hand, store bought face masks are convenient and easy to use.
If you prefer to make your face mask, you will need to start with a recipe. There are many face mask recipes that you can find online but you will have to do your research to find one that uses the ingredients you are interested in and targets the problems you want to correct. Once you find your recipe, you will have to gather your ingredients as well as any tools you may require to follow the recipe.
3. Prepare Your Supplies
It is best to apply a face mask with a soft bristle brush. You should have a brush dedicated for applying face masks. Use your brush for your face alone and never on any other body part or for any other purpose. Make sure you clean your brush thoroughly before the first use and immediately after you are done applying your face mask.
Refrigerate your face mask for about an hour before use. This will ensure a cooling effect which can be good for your skin. Keeping your face mask cold also ensures that any potentially perishable ingredients in a homemade face mask won't go bad. As an added bonus, applying a cool face mask just feels great.
4. Prepare Your Skin
Before you touch your face, wash your hands. Next you will need to clean your face. Use your favourite cleanser and warm water to carefully remove any dirt, oil, and makeup. It is a good idea to follow up with a good facial scrub to exfoliate the skin. This will remove dead skin cells and help the face mask absorb better.
Your skin will get the most out of your face mask if you open up your pores before you begin. You can do so by taking a hot shower right before applying your face mask. Or you can cover your face with a washcloth dipped in very warm water. Keep the washcloth on your face until it begins to cool off.
5. Apply The Face Mask
Use your clean brush to apply the face mask to your skin. Be sure that you apply the product smoothly and evenly over your entire face as well as neck. Use light pressure and even strokes. Avoid getting too close to your eyes, mouth, hairline, and clothing.
6. Finishing Touches
For that spa experience in the comfort of your home, cut two think slices of cucumber and place them over your eyes. The cucumber reduces puffiness around the eye and relaxes the area. In a pinch, raw potato slices work just as well.
The length of time you will need to leave your face mask on your skin will vary but 15 minutes is a good average. It's best to set a timer so that you don't leave the product on your skin too long. Use this time to relax and enjoy a moment to yourself. Dim the lights and play some soothing music
7. Aftercare
Use lukewarm water and a washcloth to remove all traces of the face mask. Avoid scrubbing as skin can be more sensitive and prone to irritation. Follow up with a toner to shrink your pores. Then use a quality moisturizer to prevent your skin from drying out.
Most people would benefit from repeating this routine once per week. Applying a face mask more often might irritate the skin but if your skin tends to be oily you might be able to repeat the treatment more often. On the other hand, people with dry skin may want to use a face mask less often.
What kind of face mask will you be applying this week?
Image: Flickr