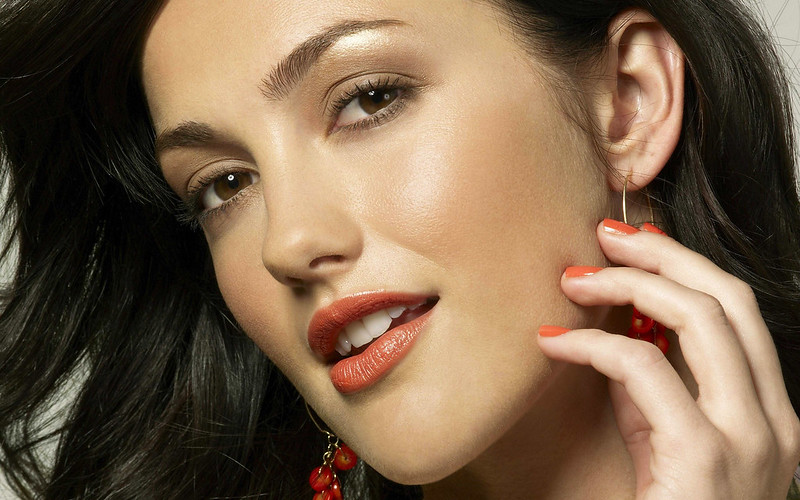 If your aging skin is becoming more noticeable, you are probably looking for ways to appear younger and more vibrant.
An exercise physiologist in this article, states that it is important to stimulate the superficial fascia, which lies under the skin's surface. Doing so, will aid in the production of collagen, which keeps our skin looking supple.
By doing the massage movements listed below, your aging skin will start to lift and your wrinkles will be less visible.
Before you get started with massage, you first need to gather an oil or moisturizer. It is recommended to use a product that is nourishing for the skin. Camillia Oil or Sweet Almond Oil are versatile and great for aging skin.
The topical product you choose should allow the fingers to slide across the skin, to avoid any pulling or tearing. The skin around the eyes is especially delicate and extra care should be taken in that area.
Forehead Smoother
If you are looking for a way to help erase the lines on your forehead, try this simple exercise.
Place both hands across your forehead, with the tips of your fingers touching.
Press down slightly and slowly slide your hands apart, all the way down to the temples. Lift your hands and place them back in starting position. Repeat this motion three times.
Face Lifter
Place your fingertips firmly on each side of your face. Slowly slide upwards until you reach your hairline.
Lift hands gently off the face and repeat this movement three times.
Chin and Jaw Tightener
Place hands in the prayer position on the tip of your chin. Slowly and firmly, slide your fingers in an upward motion along the jawline.
Use a smooth and even pressure to lift the sagging skin. Repeat this movement three times.
Eye Area Massage
This article suggests applying a small amount of oil to your fingertips prior to starting this exercise. Be very careful no to tug on the thin skin of the eye area. Doing so will cause more wrinkling and the appearance of aging skin.
Place your moistened fingertips at the outer corner of each eye. Slowly and firmly slide your fingers around the bony area of the eye, up and around the brow.
Slide your fingers down the center of the nose, back up and then underneath the eyes.
Cheekbone Enhancer
When you stimulate the muscles around the cheekbones, you will tighten the skin and make them look more prominent and youthful.
Simply place your first two fingers on either side of the nose. While using firm pressure, massage upwards, along the cheekbone in small circles.
Once you reach the hairline, lift off hands and place them back in the starting position. Repeat this exercise three times.
Conclusion
By implementing a regular facial massage routine into your life, you will begin to see a reduction in the signs of aging skin. The key to success of the above methods is consistence.
The best way to remember to do these exercises, is to set a reminder on your phone. Choose a time of day when you are usually not busy.
Take a few minutes and complete some of the exercises. You can break up the routine in a few segments to make it easier to fit into your schedule.
These exercises are beneficial to your skin and very easy to do. Besides the fact you can turn aging skin into younger looking skin, you can also perform these exercises without any equipment.
Before you know it, your consistency will pay off and you will start to see results when looking in the mirror.
For further reading, check out: How Facial Exercises Actually Work To Give You Firmer Skin and Facial Tapping – What Are The Benefits And Does It Really Work?
Image: Flickr