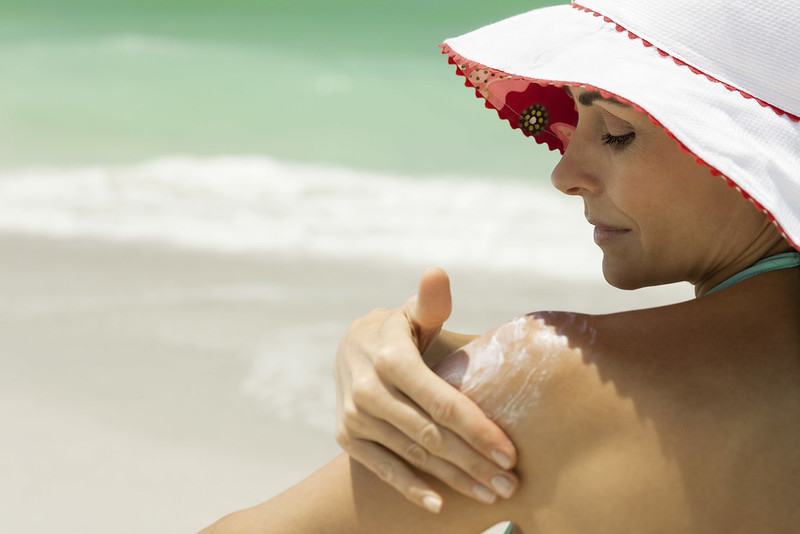 Beauty routines should be at the top of your self care list, if you want to keep your skin looking healthy.
Your skin care regimen should not only consist of cleansing and moisturizing. There are additional aspects that you should keep in mind, in order to achieve the best possible outcome.
Every year, we see various ways to keep a youthful appearance, become mainstream and trendy. Some of them come and go, others hold through the test of time.
Let's take a closer look at the best beauty routines for 2020:
Skin Protection
The most important step in your beauty routines, is to protect your skin from the harmful ultra violet rays of the sun. Using a sunscreen is your first line of defense against aging, skin damage, freckles and possible skin cancer.
Always wear a sunscreen on any skin that is exposed to the sun, when going outdoors. Wear a hat and sunglasses if you will be in direct sunlight.
Facial Exercise
Facial exercise is one of the latest beauty trends, which is gaining momentum. It is becoming a part of many people's daily routines.
You are able to target specific areas of the face, neck and chin area. If you stay dedicated and consistent in the exercises, you will start to see an improvement in the firmness of your skin. It will also help smooth out any fine lines and wrinkles around the eyes, lips and forehead.
Facial Massage
Similar to going to the spa for a facial, doing facial massage at home can be just as beneficial. It aids in smoothing out facial lines and helping the face look slimmer and overall healthier. This article suggests that facial massage will also help decrease puffiness, relieve stress and elevate your mood.
Facial massage rollers made of jade or rose quartz are also becoming a popular part of beauty routines. By simply using the handle and rolling the stone over your cheeks, forehead, neck and chest area, you will stimulate blood flow. It will also loosen up any tension that you are holding in your jaw area.
Facial Masks
Youthful looking, dewy skin can be achieved by using hydrating masks. These masks are available in sheet mask form or in a serum type formula, that is applied to the skin and left on for a specific duration of time. These are an excellent choice for those who have dry to normal skin.
If you have oily or acne prone skin, you should opt for a clay mask as part of your beauty routines. The clay in the mask will absorb the abundance of oil and aid in healing any existing blemishes. Stay away from hydrating masks, because they could further clog the pores on your face.
There are also skin tightening masks, which can firm sagging skin and make fine lines temporarily disappear. It is also a great choice for those who have oily skin. This type of mask can also be created at home, using egg whites, as described in this article.
Conclusion
If you combine the various beauty routines mentioned above into your regular lifestyle, you should begin to see an improvement in your skin. Your stress level will also be reduced, by taking a few minutes a day to focus on yourself.
Most importantly, you will also be protecting yourself from skin cancer, which affects your overall health and lifespan.
It is the little things that we do on a daily basis that can change our appearance and keep us healthy. Looking younger is an added bonus.
For further reading be sure to check out: Island Holidays – Protecting Your Skin From The Elements and How Facial Exercises Actually Work To Give You Firmer Skin.
Image: Flickr