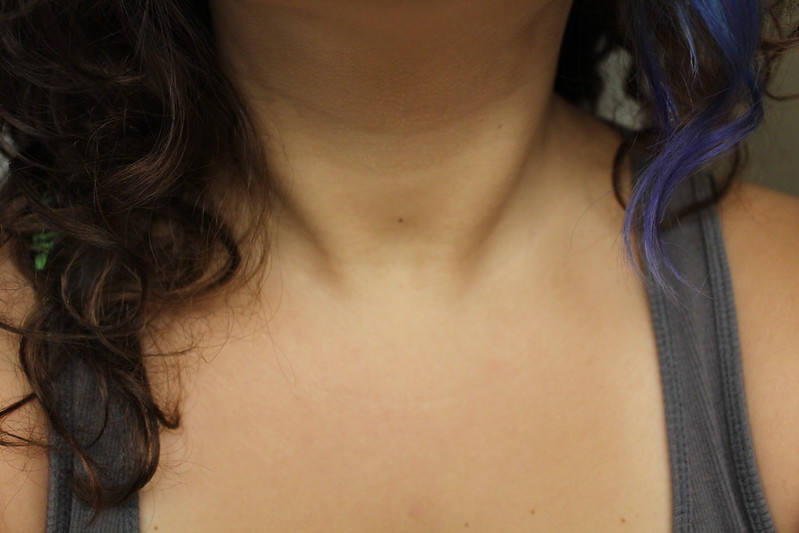 Neck wrinkles are a common sign of aging. You may have noticed a change in your neckline, as the years go by. As you have noticed, aging is not only visible on the face.
A wrinkled neck is a dead giveaway to one's true age. As we get older, our skin gets thinner and loses elasticity. When this happens, skin becomes looser and starts to sag. Gravity will pull down the loose skin and wrinkles will appear.
In addition to aging, neck wrinkles can become more prominent with extreme weight loss or yo-yo dieting. If you are in the cycle of gaining and losing weight, your skin will stretch and eventually won't spring back.
Let's take a closer look at how to improve neck wrinkles:
1. Neck Exercises
This article reveals a number of exercises aimed at improving the aging neck. The first one is called the tongue press.
To do this exercise, simply lean your head back, to where your eyes are looking up at the ceiling. Next, suck your tongue up to the roof of your mouth. Hold this position, then slowly lower your head down to its normal position. Repeat this exercise throughout the day and you should feel a tightening under the chin.
Another neck exercise that is mentioned in this article is to lean your head back, like in the above exercise. While your head is back, move your mouth in a chewing motion. You should feel a tightening in the neck area. Repeat this movement twenty times per day.
You may also want to try the forehead push exercise. All you do is sit up straight and push your forehead against one hand, while resisting. Hold for ten seconds. Next, place both hands behind the head and push with your head, while resisting with your hands. Hold each motion for ten seconds.
2. Hydrate The Skin Topically
Dry skin is another reason that neck wrinkles can start to appear or get worse. To prevent this, you need to hydrate the skin topically.
An all natural method of hydrating the surface of the skin, is by using avocado oil. This article recommends massaging avocado oil onto the skin on a nightly basis. Let it sit for fifteen minutes then rinse off with lukewarm water.
If you prefer commercial products, ask your dermatologist or esthetician for their opinion on the best moisturizers and serums for your skin type.
3. Hydrate The Skin Internally
Neck wrinkles can also appear from internal dehydration. When our bodies are lacking water, the signs are visible on the skin. It presents itself by being dry, flaky and dull in appearance. When the body is hydrated, the skin looks more plump, therefore fills out fine lines and sagging.
To stay fully hydrated, it is advised to drink at least half of your weight in ounces of water. You should maintain this habit on a daily basis. This is great not only for skin issues, but for overall health as well.
4. Protect The Skin
To further improve the texture and appearance of the skin in the neck and face area, always use a sunscreen. When going outdoors, the sun's rays can be very damaging to the skin. To combat this, apply a sunscreen of 15 SPF or higher.
For further reading, check out: 5 Budget Friendly Ways To Keep Your Face Feeling Refreshed and Crow's Feet – 5 Tips To Diminish Eye Wrinkles.
Image: Flickr
Also, when going outdoors, wear a large brimmed hat or clothing that covers the neck area, so it is not exposed to the sun.
Conclusion
Preventing and improving neck wrinkles can be intimidating, but by following the advice listed above, you should be well on your way.