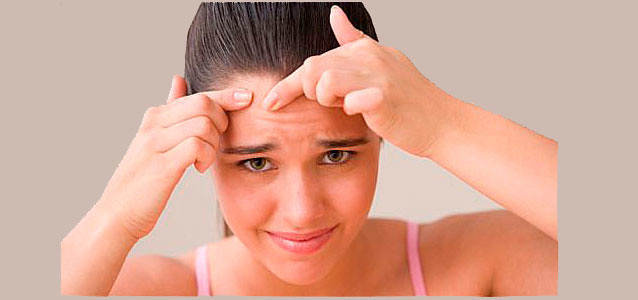 Do you notice an acne breakout every time you look in the mirror? Complexion issues are not only for teenagers. The truth of the matter is that many adults suffer acne as well.
When we have acne, it not only can leave scars on our skin, but it can also cause emotional scars. Feeling self conscious while out in public is common if you suffer with acne breakouts.
Don't give up hope. There are things you can do to improve your skin and it doesn't have to be expensive.
Let's take a look at several tips on how to clear up an acne breakout:
1. Tea Tree Oil
A study of tea tree oil on actinic skin, revealed that when a solution of 5% tea tree oil is used, it is effective to treat mild to moderate acne. The oil aids in killing the bacteria that causes the inflammation and infection of the acne.
To use this method, simply apply tea tree oil to a cotton swab and dab on the acne affected areas. Reapply the oil three times a day, until healed.
2. Zinc Supplements
A study on the intake of zinc supplements shows that it is helpful in the treatment of acne.
This study was to compare the treatment of an acne breakout treated with zinc vs an antibiotic. The antibiotic had more efficiency, but if you wanted to take a natural route, zinc still provided good results.
3. Apple Cider Vinegar
If you have oily skin that is prone to breakouts, then using a toner made with apple cider vinegar may be something you want to try.
Be sure you don't have any open sores or you will feel a sting, but if you are trying to eliminate oil, give it a try.
To make your own apple cider vinegar toner, just follow these simple steps:
Use Apple Cider Vinegar "With The Mother".
Combine one part vinegar with two parts filtered water.
You can also add in a few drops of essential oils, such as tea tree oil, frankincense, or lavender.
Shake to mix.
Apply to skin with a cotton ball. Do not rinse off with water after application.
4. Baking Soda Mask
Baking soda is a powerful anti inflammatory and works wonders if you are experiencing an acne breakout. It also works as an excellent exfoliant to help remove the buildup of dead skin cells.
To use, simply combine baking soda with filtered water to create a paste. You can spot treat blemishes if you do not have a lot or you may choose to treat your entire face.
To do so, gradually increase the time you leave the baking soda mask on your skin. It may make your skin become a bit sensitive, so test it out for ten minutes or so and gradually work your way up to one hour at a time.
5. Tomatoes
The antioxidant properties and carotene that are found in tomatoes make them a great choice in skin care. Tomatoes work well to relieve inflammation and helps to heal tissue that is damaged by acne.
To use, crush a fresh tomato into a pulp like consistency. Apply it to the face and allow it to sit for fifteen to twenty minutes. Rinse off with lukewarm water and softly dab dry with a towel.
Conclusion
An acne breakout doesn't have to cost a lot of money and time to treat. The methods above may help you to get your skin balanced and acne free.
For further reading, check out: 4 Natural Ingredients You Can Use At Home For Your Skin and 5 Ways Vitamin E Is Helpful For Skin Health.
Image: Flickr