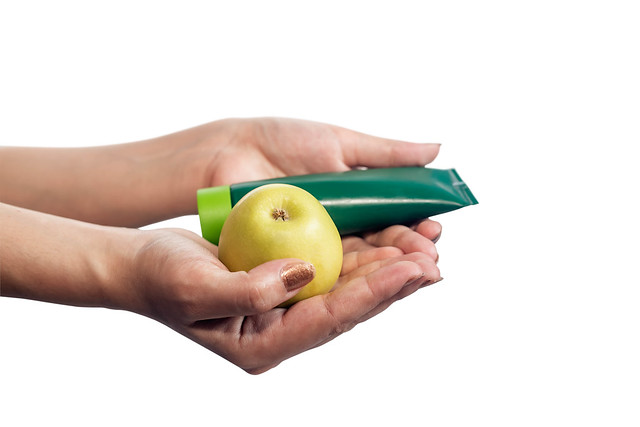 Unfortunately, there is no such thing as the fountain of youth. We have to take matters into our own hands if we want to look younger.
This is the only body you will ever have, so caring for it should be of utmost importance. When we care for our body, it will be be evident, by glowing and looking radiant.
Caring for your body is simple. Once you implement these healthy strategies into your lifestyle, you will see and feel a difference.
Let's take a look at some basic guidelines that we can follow to help us look younger:
1. Healthy Diet
When we eat a diet that is rich in nutrients, it will show by the appearance of our skin. Vitamins found in fruits and vegetables have many benefits to our skin.
This article states that foods high in Vitamin C, such as: oranges, strawberries, broccoli, and brussels sprouts, help produce collagen. Collagen keeps the skin firm and helps reduce the signs of aging.
It is also best to avoid or limit fried and fatty foods to avoid breakouts, a sallow complexion, heart issues, diabetes and weight gain.
2. Drink Plenty Of Water
Keeping the body hydrated will keep the skin plump. Your organs and metabolism work more efficiently when the body has enough water in its system.
Toxins and fats are flushed out with adequate fluid intake, as well.
3. Facial Exercise
Incorporating facial exercise into your daily routine is an excellent way to tighten and tone sagging and wrinkled skin.
4. Exfoliate
Just as our body responds to concentrated, repeated motions by firming and building up muscle, our face will react the same way.
Aside from being beneficial to aging, the other bonuses are that it is absolutely free and you can perform the exercises virtually anywhere or any time you want. You can discover more information and details on facial exercise here.
Regular exfoliating with facial scrubs, will remove dead skin cells that build up on the skin's surface. By using either method of exfoliating, your new skin will look fresh and smooth.
5. Moisturizer And Serums
The regular use of moisturizers and serums will definitely improve the look and feel of the skin.
Moisturizers help seal in moisture by creating a barrier between the product and the skin. Many moisturizers also include added anti-aging ingredients, such as hyaluronic acid, which will help eliminate fine lines and wrinkles.
Serums are not as thick in consistency as moisturizers. They are applied to the skin prior to the moisturizer, so that it can be easily absorbed. There are specific serums for an array of needs, such as: anti-aging, brightening, and acne issues.
6. Stay Out Of The Sun
The UV rays of the sun are extremely damaging to our skin. It can cause skin damage, aging and skin cancer.
The American Academy of Dermatology recommends wearing a sunscreen of at least 30 SPF when you have to spend time outdoors. The sunscreen should be reapplied every two hours or as needed if you sweat or go swimming. You should also be mindful to follow the directions on the label.
It is also recommended to wear a hat to cover your face and sunglasses to protect your eyes from the sun.
Conclusion
As mentioned above, making some simple changes in your lifestyle will help you look younger. You will not only look healthier on the outside, but you will be healthy on the inside as well.
Eating a healthy balanced diet, drinking plenty of water and sticking to a regular skin care routine, is the best way to give your skin a radiant glow. Incorporating facial exercises into your routine is also a great way to keep your face tight and tone. Don't forget the sunscreen!
For further reading, check out: Doing These Facial Exercises Will Give Maximum Change and Try These 3 Home Remedies To Take The Years Off.
Image: Flickr