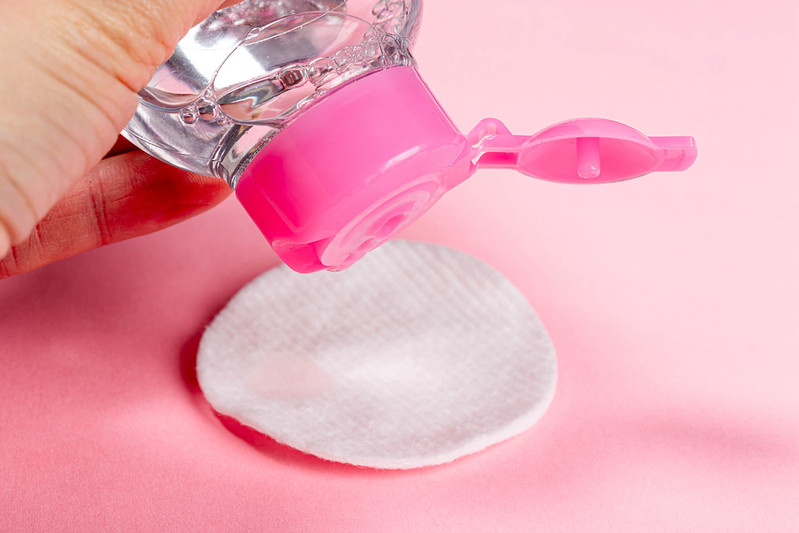 Many people think that an astringent or toner are the same skin care product. The fact is, these two topical formulas have similar yet different qualities and are used for various reasons.
Both of these products are water based, and they both are designed to remove excess dirt and oil from the skin's surface. In addition, they also assist in balancing the pH of the skin, which helps to reduce inflammation and redness.
Let's take a closer look at the differences between an astringent and a toner to help determine which one is best for your skin:
What Is An Astringent?
Healthy skin requires a consistent regimen, using products designed for your specific skin type. Some people may benefit from an astringent, and others may not need one. So, what exactly does an astringent do for the skin?
Astringents work well to tighten enlarged pores on the face. Also, if you have oily or acne prone skin, an astringent would be an essential product to add to your routine.
This article reveals that some of the most common ingredients in astringents are: witch hazel, salicylic acid, alcohol and citric acid. Use caution when using astringents which contain alcohol, because it can tend to over dry the skin.
The use of astringents is not recommended if you have sunburn, sensitive or dry skin, or skin conditions such as eczema or psoriasis.
How to apply an astringent:
Cleanse your face with a cleanser specific to your skin type, rinse clean.
Pat your face dry with a clean, soft towel.
Apply a small amount of astringent to a cotton pad.
Using a patting motion, apply the astringent to the entire face, or wherever you have excess oil.
What Is A Toner?
The use of toners is more recommended for people who have dry skin. There are a wide variety of toners on the market which can help hydrate and nourish the skin. Avoid any toners that contain alcohol if your skin is dry and lacking oil.
Toners which contain natural ingredients work as a humectant, to replenish lost moisture in the skin.
Like astringents, toners also shrink enlarged pores, giving the face a smoother appearance. When pores are closed, less impurities and dirt can get beneath the skin's surface.
How to apply a toner:
Cleanse your face with a cleanser specific to your skin type, rinse clean.
Pat your face dry with a clean, soft towel.
Toners can be applied with a cotton pad, gently patted on the face.
Some toners are available in spray bottles, which can be easily be applied by misting over the face. This method is very refreshing.
Toner can also be poured into the hands and gently patted on the face.
Conclusion
Individual needs must be taken into consideration when developing your skin care plan. It is always best to check with a licensed esthetician, who will analyze your skin type. Once your skin type is determined, they will be able to direct you to the astringent and/or toner, along with other beneficial products.
If you have more serious concerns about your skin, you should consult with your dermatologist for guidance.
Keep in mind that products alone, will not keep your skin at it's optimum appearance. You must also incorporate a healthy diet, rich in leafy greens and keep your body hydrated. It is recommended that you drink half of your weight in ounces, to stay at a healthy hydration level.
Always protect your skin from the damaging UV rays of the sun, by using a sunscreen when you are outdoors.
For further reading, check out: These 5 Habits Will Make Your Face Age Faster and The Trick To Applying Eyeliner To Sagging Eye Skin.
Image: Flickr