Si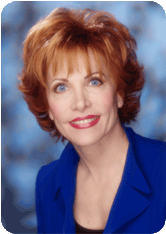 nce 1983, Carole Maggio has sold many thousands of copies of  her "Facercise" program worldwide. The story of how Carole Maggio came to be one of the best-selling authors of facial exercise programs in an interesting one. As a 14-year old girl, Carole was in a lift with her mother and became transfixed by the unnatural appearance of a fellow passenger's face. After they left the lift, her mother explained the woman had had cosmetic surgery that had not worked out. In spite of this teenage experience that remained in her mind, Carole had nose surgery herself at the age of 22. She was displeased with the result, and preferred her nose as it had been prior to the op.
By the early 80s, Carole Maggio was the owner of a successful beauty parlor in California. Although business was bustling and clients were very pleased with the treatments they received from Carole and her staff, she felt something was missing. As a result, she was constantly on the look out for the anti-aging holy grail.
When she was 36, Carole's husband, who was 16 years her senior, told her she was aging badly. Needless to say she did not take this comment well, but it was the catalyst that led her to develop her facial muscle training program, which was later to become known as Facercise.
"Facercise" is a highly-acclaimed program that has been added to and revised several times over the years. Facercise exercises range from those that can be done anywhere and anytime, such as the "Nose Shortener" to the more complicated "Face Energizer" that is devised to de-stress the face and body.
Many of Carole's exercises in the Facercise program can be performed lying down, and therefore the main part of your routine can be completed before you even get out of bed.
In addition, many of Carole's Facercise exercises are unique from those recommended by other facial exercise gurus, as they involve an interesting mind-body connection. From my own experience, I can testify that this is very powerful.
In her Facercise book, Carole comes across as extremely likeable, and has a knack of making the reader feel like a friend – which helps with motivation that is often an issue when you follow a facial exercise program.
Facercise is available in book and DVD form, and Carole has also co-produced "Facebuilder for Men" which as the name implies, is
a face exercise program designed especially for men.
Click on the links below for more details of Carole's products.