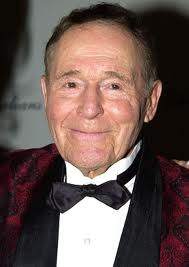 Jack Lalanne, who died at the beginning of 2011, was a fitness legend who inspired a whole generation to take up exercise and adopt a healthier lifestyle. His show, "The Jack Lalanne Show" was aired for a total of an incredible 34 years. Up until his death from pneumonia at the age of 96, Jack had a wonderful youthful appearance considering his advanced years.
Jack Lalanne credited his youthful appearance to his healthy diet, large intake of fruit and vegetable juices, and facial exercises, which he practiced on a daily basis.
Below is the full series of 30 Jack Lalanne facial exercise videos that have been kindly uploaded to YouTube by Swaldo2000.
Each of the 30 videos contains a different exercise. Work through a them for a month to see immense improvements!
(Remember to bookmark this page for easy daily access.)
Jack Lalanne Facial Exercise Video Series
[tubepress mode="tag" tagValue=' Jack Lalanne Face Workout ']